VIDEO DEMO
---
Assembling the cockpit is very straightforward, just be sure to take your time securing the parts exactly, so that they line up perfectly and all will be well. The raised detail on all the panels is superb and also works perfectly with the decals provided.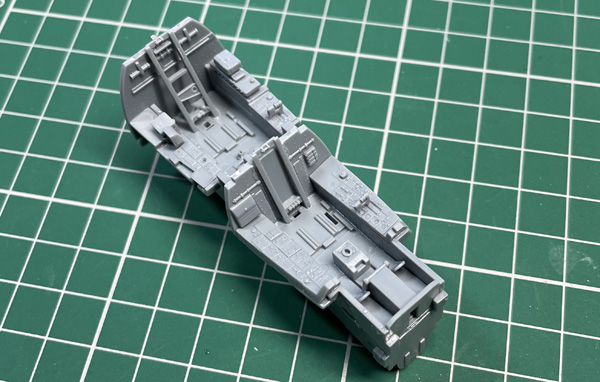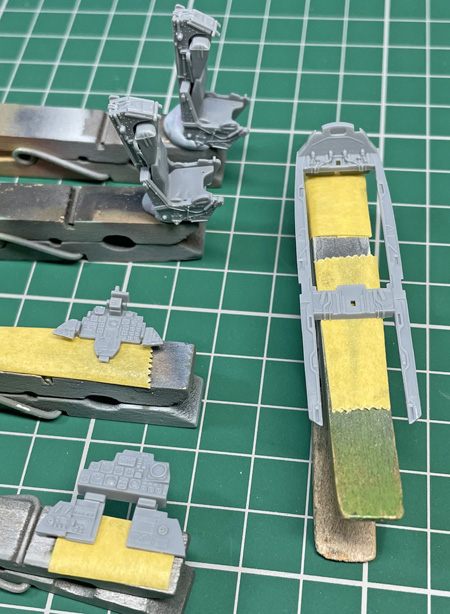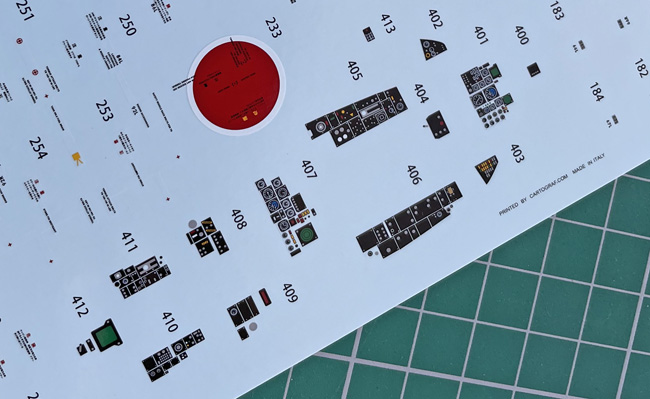 Prepare the cockpit parts by spraying black first and then Dark Sea Grey, allowing some of the shadows to give a decent 3-D look. You can add some dry-brushing and then the fine detail painting using a cocktail stick for the various knobs and switches.
The decals settle down really well by first wetting each main panel with Johnson's Klear (or use Micro Set/Sol) and when in position apply heat from a hairdryer. Sounds risky but it isn't really, just a medium heat and not too close. Keep the heat on until the decal draws down fully over the raised detail. It's incredible how this works, even over very pronounced detail :) love it.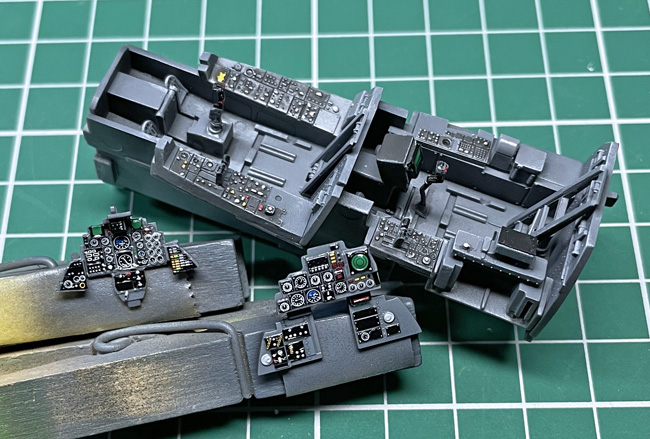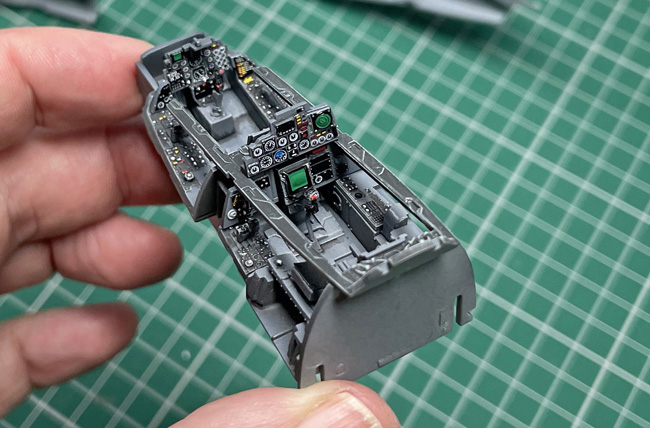 Intakes
I think it's a good idea to add the engine intakes at this point – it's easier to get everything lined up now and then tape securely. The fit is perfect, you just need to get the join perfectly lined up.