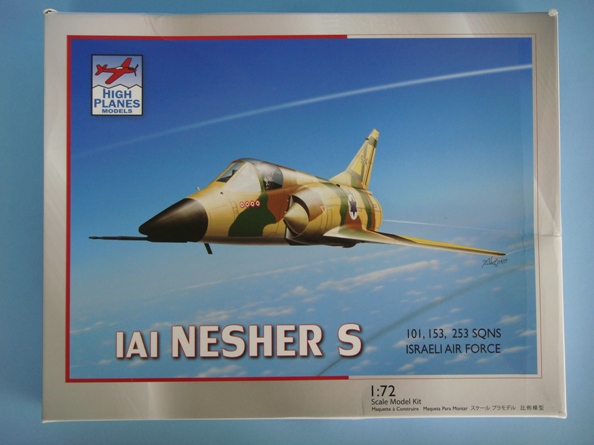 Review by Mick Stephen
Thanks to HPM Hobbies Pte Ltd & Hobby Bounties for supplying the review sample.
Order this kit from: http://www.hpmhobbies.com/
References:
Israeli Mirage & Nesher Aces – Shlomo Aloni – Osprey Publishing
History Channel – Dogfights Series 2 – Episode 5 (Desert Aces) DVD or You-tube 
Background
High Planes Models have been a plastic model manufacturer in Australia for many years, their recent acquisition has seen them relocate to Singapore. HPM's reputation is of producing a range of very accurate kits of typically neglected subjects, just check out their website to see what I mean.
HPM led the way in what is now known as "limited run" injection moulding, which uses low cost tooling and low pressure injection techniques. The downside with this method is that limited run kits require careful cleanup before assembly.
This new tooling release of the Nesher S kit utilizes the more commonly used method of high pressure injection and tooling, while maintaining the same standard of accuracy and detail, with the upside of becoming somewhat easier to build.  You can find a full 'in-box' Here Now review in SMN.
The Nesher story..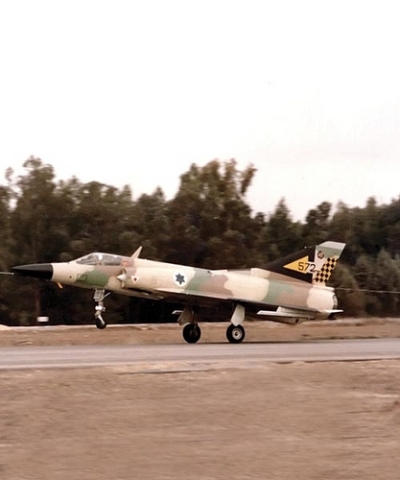 The Mirage III manufactured by Dassault Aviation was a highly successful interceptor exported worldwide including Israel, where it found considerable success in combat during the 6 day war in 1967. Following the conflict the IAF wished to make up their losses and approached Dassault to manufacture a modified variant optimized for a more multi-role function, this became the Mirage V and Israel ordered and paid for 50 aircraft. However just prior to the war France imposed an arms embargo in line with other western states on Israel and the order was never delivered.
There are differing schools of thought on what happened next, Israel said they had purchased the blueprints and manufactured the aircraft themselves by the state owned Israeli Aircraft Industries, it later became known that the French Air Force found a loophole to the embargo & supplied 50 aircraft in crates (there was no embargo on spare parts), then took the 50 already built Mirage V's destined for the IAF for themselves.
The story doesn't end there, without a doubt there was skullduggery in the works, when a Swiss engineer was jailed for passing engine designs to Israel, the 50 aircraft in crates were assembled in Israel under US supervision and became known as the 'Nesher'.
The Nesher, often mistranslated from Hebrew as meaning 'Eagle' in actuality means 'Vulture'…a name far more apt for this variant. The Nesher was derived from the Mirage IIIE and was optimized for multi-role by removing the night-time/all weather avionics (Israeli skies are mostly clear, so this was not really necessary kit), leaving room to fit larger internal fuel tanks to give the Nesher (Mirage V) more legs and time on target. The aircraft carried two internal 30mm cannon at Israeli insistence, as their air warfare doctrine still called for close in dog fighting abilities, yet at the same time it was retrofitted with avionics to support radar guided missiles, ground attack weapons hard point's and a reconnaissance suite, it also retained the heat seeking AA missile ability.
The first Nesher flew in 1971 and proved itself in combat during the Yom Kippur war in 1973. During it's service with the IAF it received many more upgrades and eventually 35 airframes were sold to Argentina in the late 70's & early 80's, renamed 'Dagger' they unfortunately did not fare so well against the British Sea Harrier's during the 1982 Falklands conflict.
The legacy of the Nesher continued however, with the next generation 'Kfir' and the Argentinean 'Finger', some of which are still operational to this day.