Chassis, turret, plan and prep!
As the instructions dictate that the turret has to be fastened in place onto the upper section of the bodywork, this makes for an unusual build. The turret cannot be just dropped into place after the completion of the build, like a 'normal' kit, but is integral to it, so I decided to complete the building of the rolling chassis, paint it, and then build and paint the turret ready to be fastened to the, then, complete upper bodywork, then continue with the bodywork build,…phew!
I decided that I wanted to remove a couple of the track guards at this point, and replace them with venetian blind material, (refer to my 1:25th Tiger build for info on this…) but as it was a bit thin, I fastened two thicknesses together with double sided tape, which strengthened the section, and got rid of the curved shape too.
I wanted to simulate a mine blast having damaged the guards, and also caused the replacement of wheels, so one of the sets of wheels was left undercoated with red lead colour and then weathered as the others. Some chalk mark numbers were added for effect.
Anyway, back to the present, and the wheels/track/chassis assembly.
Before the drive sprockets could be fitted, the 'keyed' end of the shaft had to be reduced in diameter slightly as the fit of the nylon sprocket was far too tight; I used emery cloth until an acceptable fit was achieved.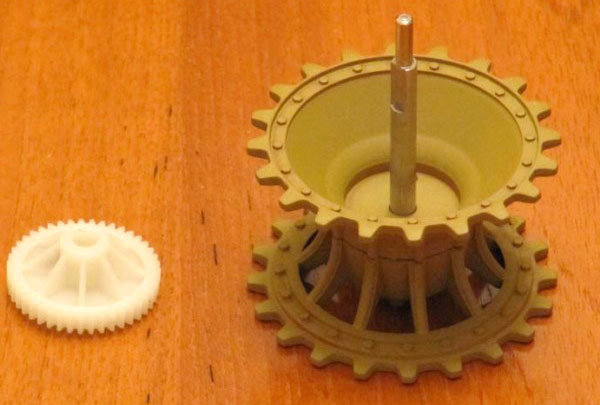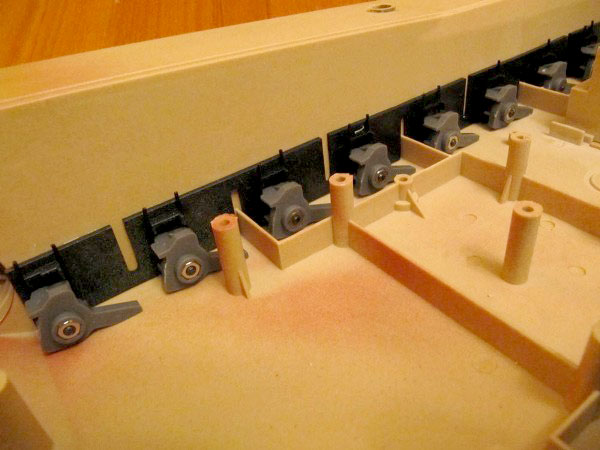 The underside of the chassis, other wheels, and axles, were undercoated read lead, and then sprayed Testors desert yellow. The axles were first masked, so as not to impede the fit of the wheels. Then washes were applied using Citadel washes Gryphon sepia, Devlin mud, and Badab black, by stippling. (These are the old wash names by the way)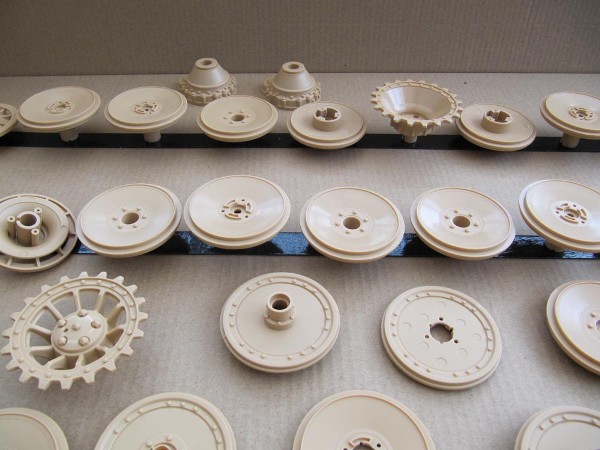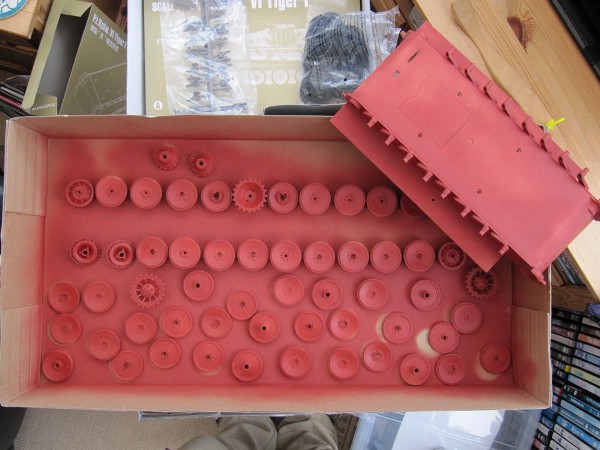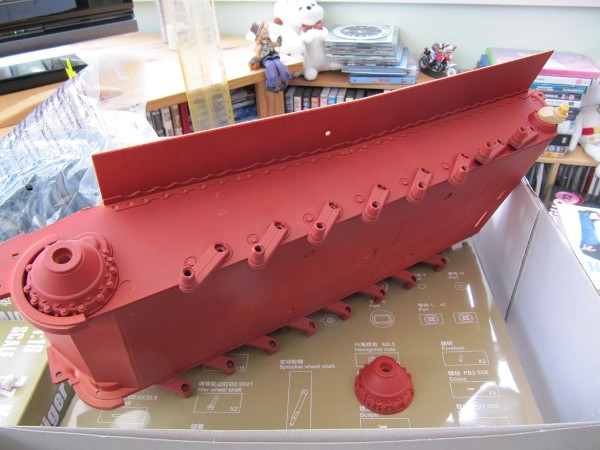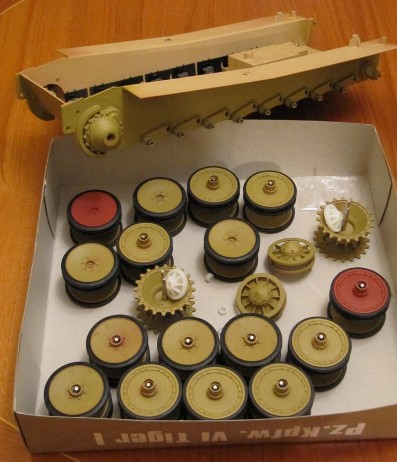 When dry, the tyres were fitted to the wheels, and washes applied to the wheel recesses. A darker wash was applied locally to the welds and wheel nuts, later to be dry brushed with steel to accentuate them.
As I wanted a figure in the commander cupola, the plastic had to be cut away to make a hole, I used the chain drilling method for this.