Published By: Casemate
Author: Rolf Hinze
Format: Soft back; 207 pages
ISBN: 978-1-935149-31-6
Review by: Bill Curtis
Initial Assessment
This book covers the Wehrmacht's last stand on the Eastern Front, as it was driven back by the Red Army from Russia. Mr Hinze draws on rare contemporary sources which unveil a panoply of desperate combat which has not been known in the West.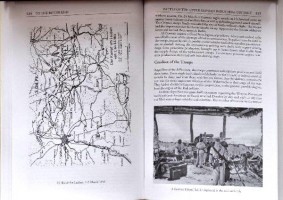 The book is divided into four main parts which cover:
The period of 1944
The Great Soviet Winter offensive
The Advance into Silesia and
The Final Battles.
The book has a good selection of pictures and thirty maps throughout the 207 pages and is written from the overview point of view, as opposed to the accounts of the front line soldier.
Conclusion
I have to confess to being fascinated by this period of history and this book adds to that knowledge of a period of desperation for the Germans, who were not only running out of raw materials but also manpower.
The overriding thing that comes through is the lack of fuel and munitions which hampered operations as early as 1944, only got progressively worse as time went on, as well as the determination of the troops to do their duty, which included protecting the civilian population.
The latter proved to be not always possible and some terrible deeds were perpetrated by the advancing Soviets in reprisal to what the Germans had done in Russia.
This book will no doubt interest the historian and modeller who likes to know what happened where and as such will be valued by both.
Highly Recommended.