Authors: Nicola Cortese, Graeme Davidson & Sam Dwyer
Published By: Osprey Publishing
ISBN: 978–1–84176–900–2
Available from all good bookshops at £13.99, or direct from the publishers.
Review By: Jamie Haggo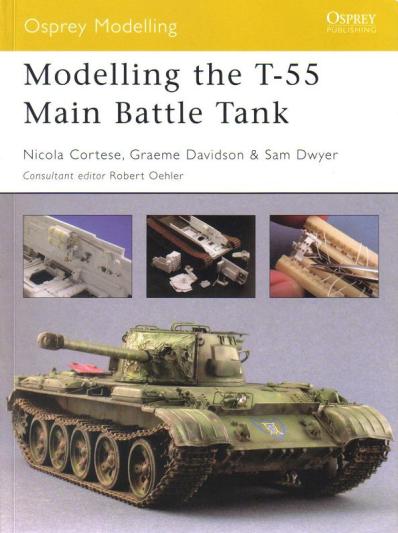 Our thanks to Osprey Publishing for supplying our review copy.

Another addition to my growing collection of Osprey modelling titles, this book deals with the enigmatic T-55.
Right from the off the authors state that there is no simple, from the box build in this book, as the Tamiya T-55 kit is so good all you need to do is follow the instructions, therefore this edition deals with more complicated projects.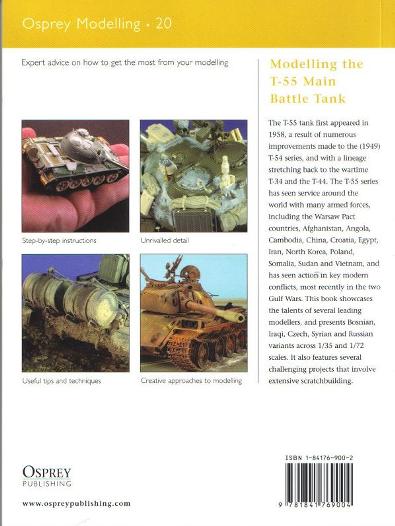 There are chapters on conversions, detailing and, my particular favourite, a burnt out Iraqi T-69 tank from the first Gulf war.
All projects have clear photos and text, resulting in an easy to follow tutorial should the modeller want to emulate any of the projects, although some experience working with photo etch and plastic card will be needed.
Once again, Osprey have produced a very inspiring title that provides the modeller plenty of examples for modelling a slightly different AFV model.
Highly Recommended.
Jamie H.