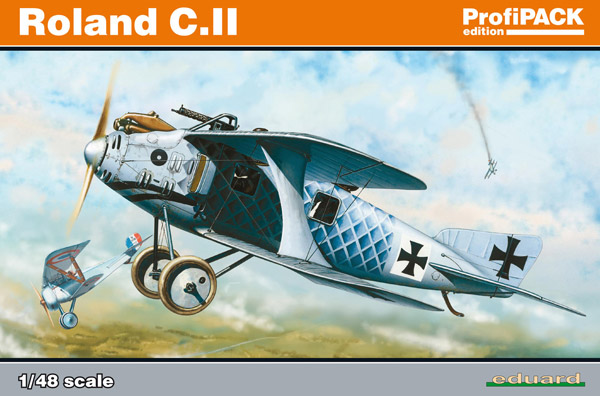 (Profipack edition)
Full Review with Tim Hedworth
A note from Geoff C…
As I have all the photos from Tim, I thought that you'd like to see how his Roland C.II turned out – lovely job, isn't it?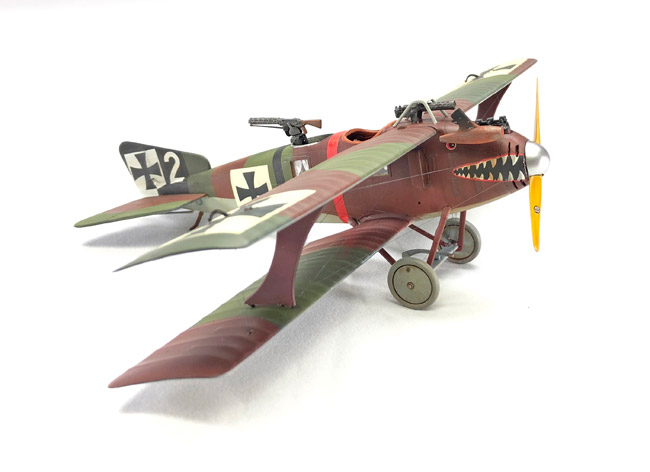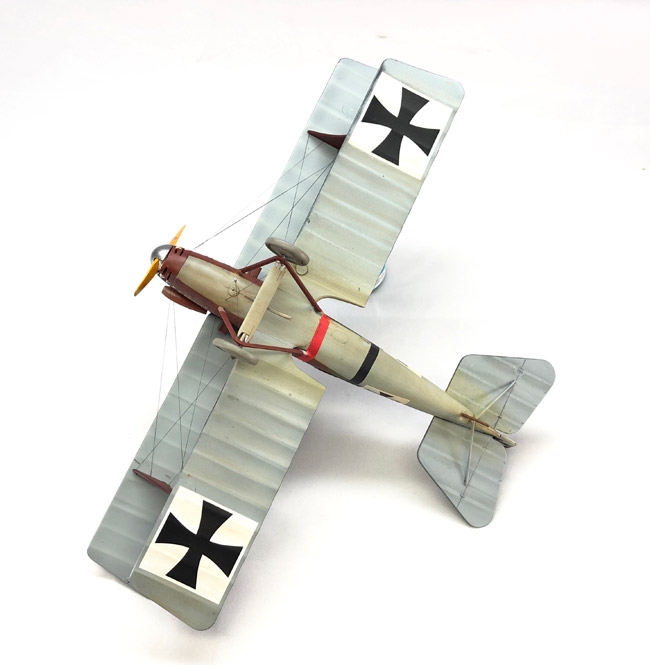 Over to you Tim…
---
There are a number of reasons why I chose the Roland C.II as my next project. Firstly, I build mostly British subjects but everyone needs a change sometimes. Secondly, the Roland is new to me and I know little of the type. Thirdly and possibly the deal maker, it has curtains in the fuselage windows!!
As per standard I started in the cockpit
I am going to include the rear gunner/observer position as part of the cockpit. What I thought would be cool is to imagine this to be constructed from mahogany or a similar deep rich wood, a bit like a drawing room in a stately home… I don't think there will be room for a standard lamp unfortunately!
Basic assembly of the cockpit parts; this includes some kit supplied photo etch for the fuselage side walls, rear gunner compartment assembled, pilot's seat and couple of others bits. Actually let's rewind slightly and talk about the seat. It is just a bland piece of plastic and quite boring, so because I think I'm sort of a modeller, I used Milliput to fashion a padded cushion. Truth be told, it didn't turn out particularly well, in fact I had half a mind to replace the seat or try and remove the offending material…. but I left it how it is.