Struts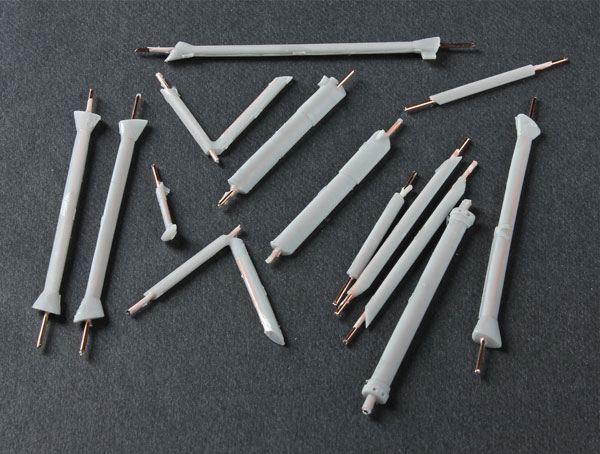 Not a lot to say about these, they have followed their practise of reinforcing them leaving a useful amount of wire protruding to ease fixing.
Fuselage interior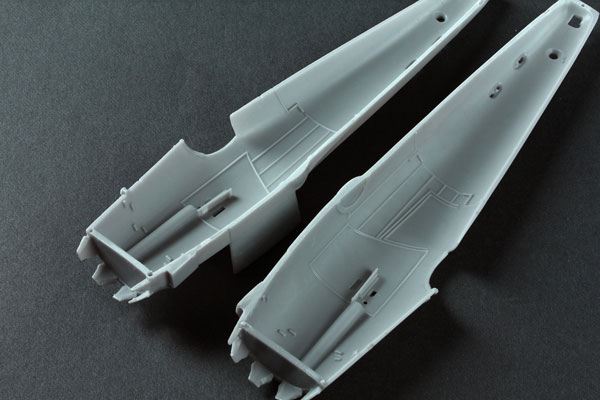 Because of the limited visibility once the cockpit is in position the interior wall has been indicated as necessary.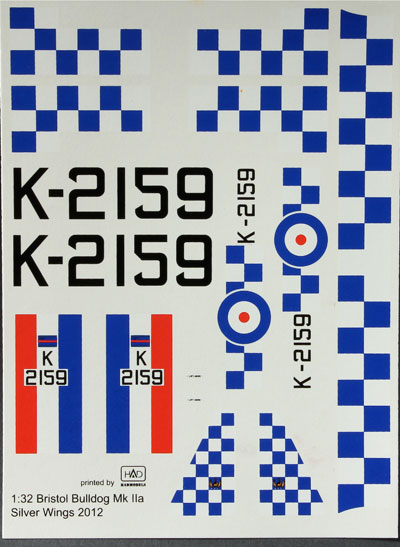 Someone probably knows what squadrons are represented here. It doesn't appear to be mentioned in the instructions. Anyhow I will build K1676 and I am sure I will have that info when I get to them.
Finally the instructions, these look clear although none of the parts are numbered. As Les Venus once pointed out if you are going to spend £127 on a model you should be intelligent enough to sort it out!
Download the Bulldog instructions
I am looking forward to building this. It looks delicately detailed and in the scheme of my choice should be a colourful and interesting model.
SMN Quick summary Star rating out of 5
| FEATURE | STAR RATING (out of five) |
| --- | --- |
| Quality of moulding | **** |
| Accuracy | Not in position to judge this |
| Instructions | **** |
| Decals | ***** |
| Subject choice | ***** |
| Overall | **** |