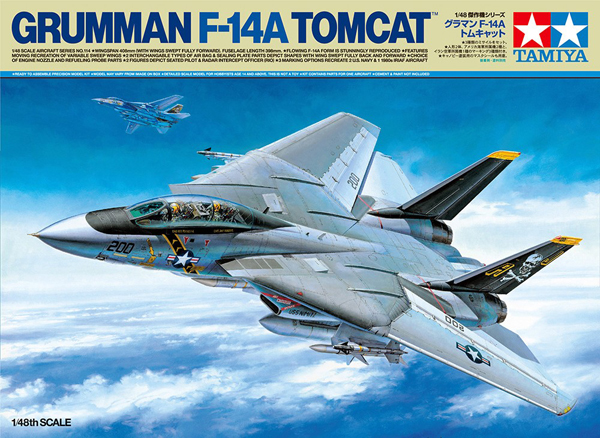 Feature Article with Dave Coward
Background
I did a full build review of this kit when it was first released (Aircraft-Finished Now-Tamiya) but the reason for this review is to show what else you can do with this kit now that it has been available for a while and there are a wide range of aftermarket extras available. I have used quite a few of those that are out there in this review but by no means all that are available, and there are a lot.
My plan is rather than going over the top I will just use those that I consider to be worthwhile in bringing an obvious benefit to the accuracy/detailing of the kit without spending a small fortune.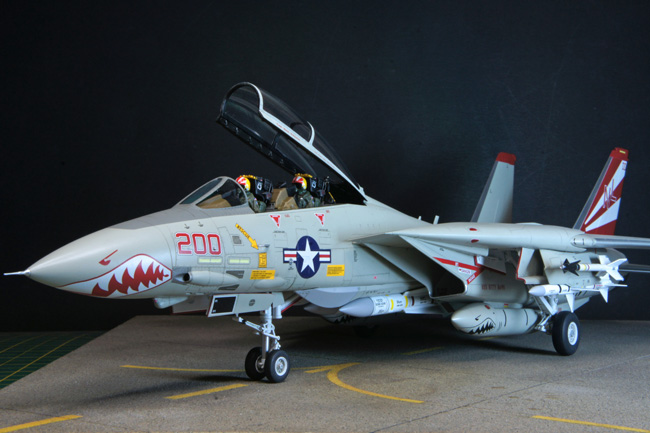 Also, rather than give a full account of what's in the box here, Geoff has done a full Here Now in-box Review along with a nice history of the Tomcat.
References used:
Daco Publications Grumman F-14A/B/D Tomcat
Grumman F-14 Tomcat Bye, Bye Baby
http://www.anft.net/f-14/f14-history.htm
Aftermarket Extras:
Fighter Town Decals Grumman F-14A Fighter Town Part 2 48080
Fighter Town Decals Grumman F-14A/F-14B/F-14D Tomcat Data Sheet 48-082
Eduard PE Colour interior 49805
Eduard PE Exterior 48909
Eduard Engine Detail 48910
Eduard Brassin Ejector Seats 648293
Quickboost coloured Resin Position lights 48776
Quickboost Chin Pod 48791
Quickboost Gun Cover – Early 48800
Wheeliant Resin Weighted Wheels 148014
Master Turned Metal Pitot and Angle of Attack Probe 48007/8
True Details USAF Flight Helmets and Masks 48546
Construction
I did quite an in-depth build article the first time I built this kit and from that I learnt quite a bit about how best to approach this build and some of the pitfalls (not that there are many and those that there are are generally minor). With this in mind I'll do the usual for me and let the pictures do most of the talking and I'll just highlight anything I think that is important in the text.
The plan (well the original one anyway but more about that later on !!) was to build an early Gull Grey / White High Visibility Camouflage Scheme Tomcat from VF-1 (Wolfpack). The decal sheet covered the subject I was interested so let's get on with the build.