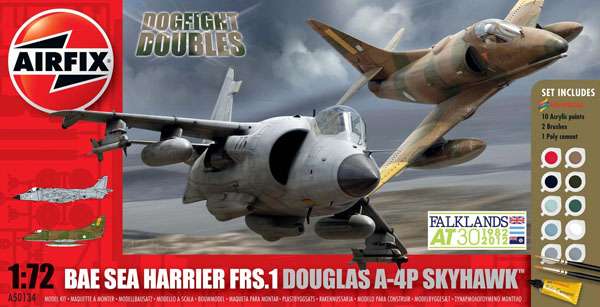 Short Feature Article by Dave Coward (January 2015)
A note from Geoff…
You may have noticed that the above photo shows this kit as part of an Airfix 'Dogfight-Double- packaging, currently the only means of getting hold of this particular kit – all the other 1:72 scale Harriers seem to be available separately.
As Dave alludes to below, he's now completed all these 1:72 Harrier and Sea Harrier builds and we are gradually adding them to Finished Now, so do check out SMN's Airfix page in Finished Now.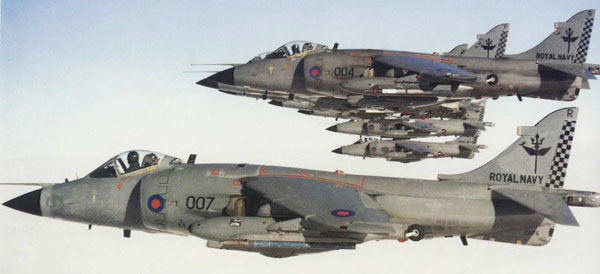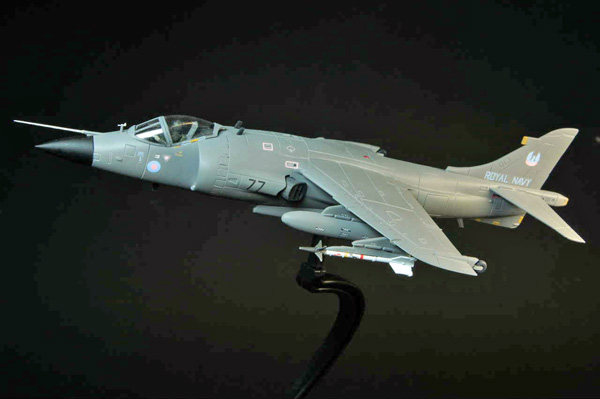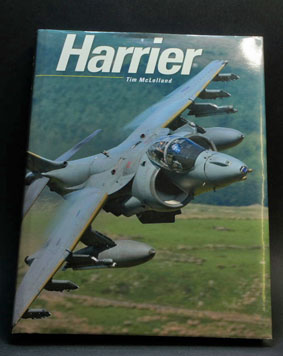 Background
This is the third build in my Airfix Harrier Project. I`ve already done the GR1 and FA2 and great little builds they were too. This is just a quick build in line with the others as the kits are quite basic, mainly due to their scale.
References used:
Harrier by Tim McLelland
Aftermarket Extras:
– PJ Productions Modern RAF pilot
– Master Turned Brass Pitot