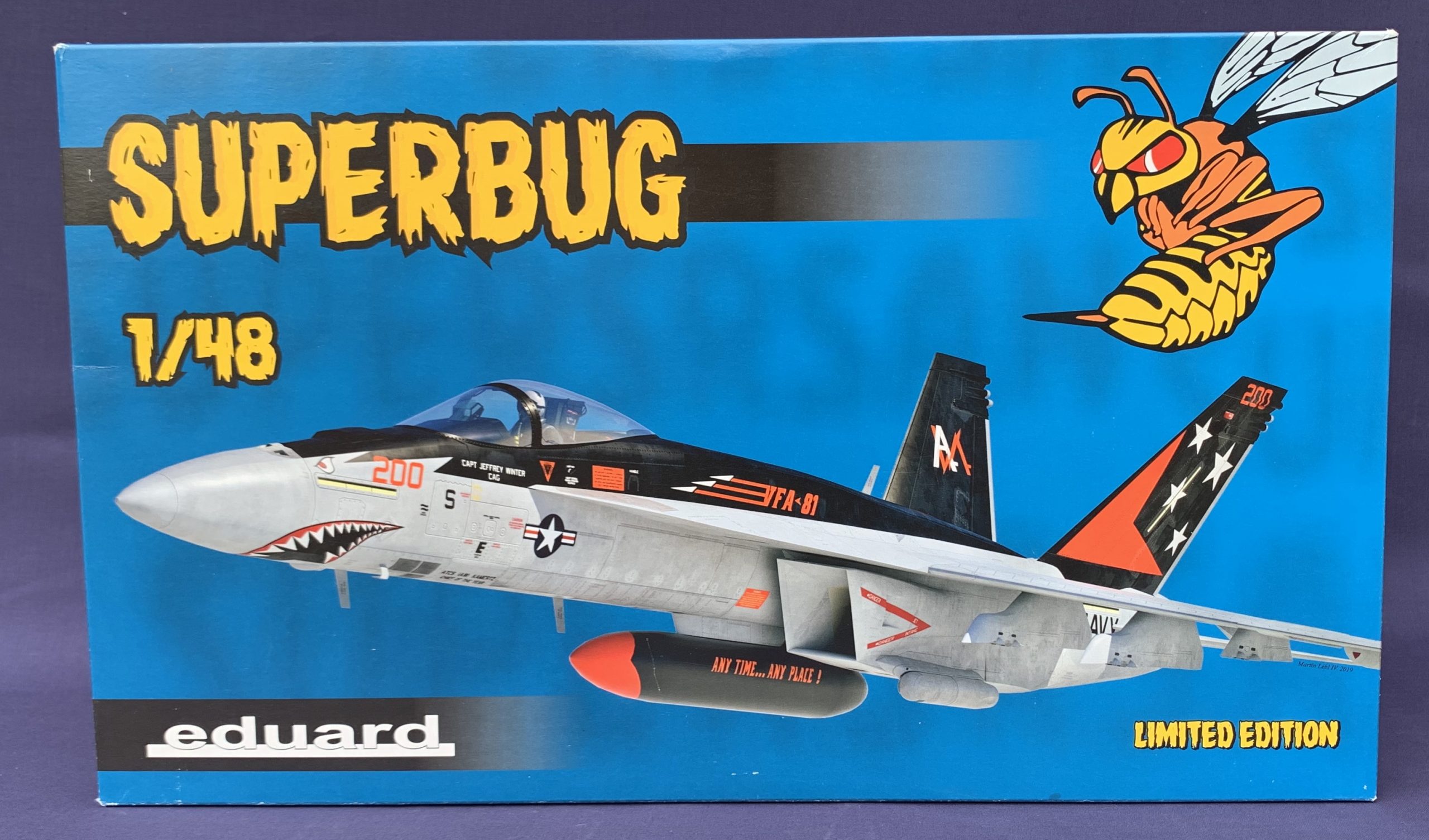 Full Review with Dave Coward
As you'll see in a minute, there was change of plan! Here's hoe it all turned out – hope you like it?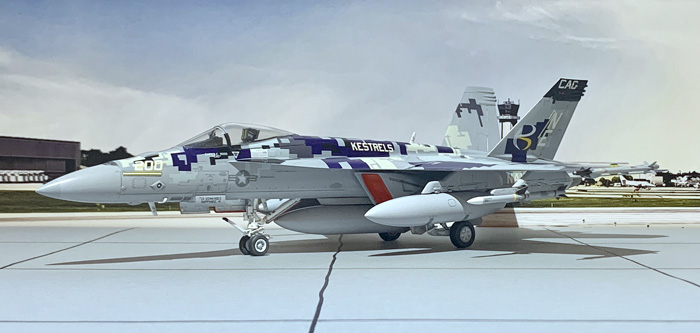 And now the full story
The original plan for the build was to build this one as the aircraft from Top Gun "Maverick". To go along with my F-14, A-4 and MiG-28 builds. Fightertown decals have this decal option on their Best of the Best 'Top Gun' decal sheet (48077v2). Three things eventually stopped this plan:
The decals on the sheet were for an 'F' two-seater – this is a single seater
The decal sheet only has the blue tail stripes and you need to mask and paint the fuselage blue stripes – I couldn't get a paint match for the blue shade even though I had the FS number.
Revell released a "Top Gun Maverick" boxing of an 'E' model which Geoff kindly sent me to build so another plan was needed for this build. Have a look for this build in the magazine.
This boxing is actually the Hasegawa kit with some eduard colour PE for the cockpit, a resin seat and resin wheels. It also has a very nice set of decals produced by Cartograf covering 3 very colourful options and one tone down option. I could have happily done any of these options but I had a set of decals from DXM decals for a rather nice DIGICAM scheme for VFA-137 Kestrels and this fitted the bill for what I wanted to do with this kit.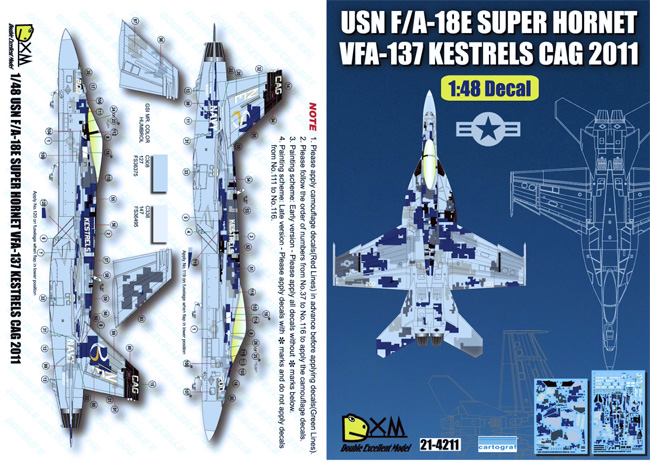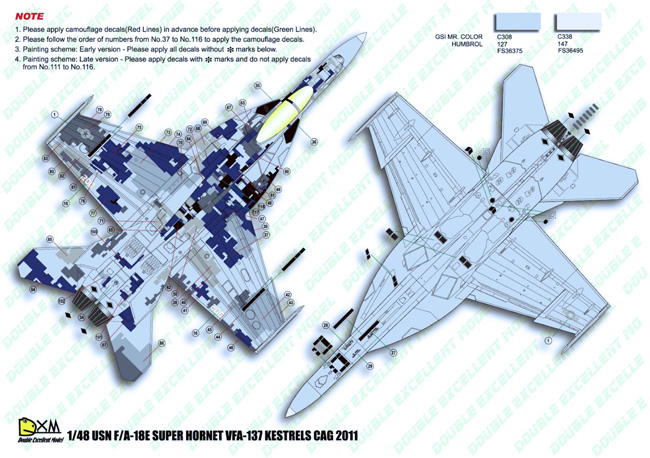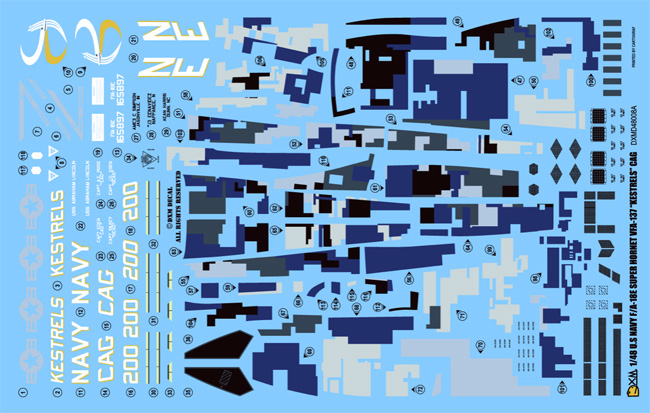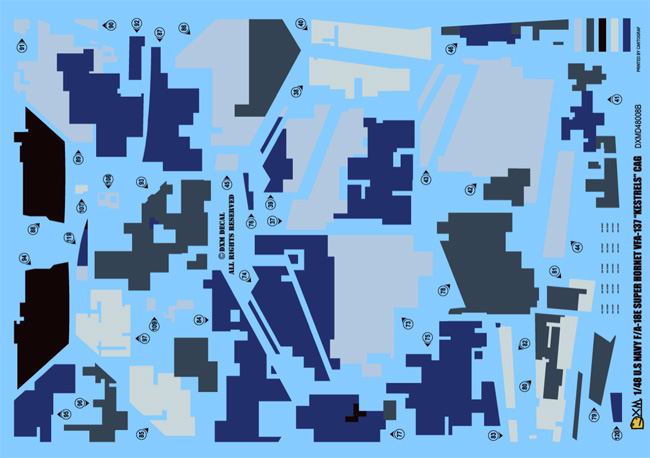 Aftermarket Extras:
DXM Decals 21-4211 F/A-18E Superhornet VFA-137 Kestrels CAG 2011
Updated ECS exhaust vents eduard ED648498
eduard colour interior PE – included in eduard boxing
eduard resin ejection seat – included in eduard boxing
eduard Resin wheels – included in Eduard boxing.
Here are some reference pics…