Wheels
The hubs had been sprayed with Vallejo Steel and then masked with the Montex set. In order to poke the cocktail stick through, slits were cut in the centre of the vinyl circle.
The tyre colour is a mix of Tamiya Matt Black, Neutral Grey and dark Earth; this gives a nice authentic rubber shade.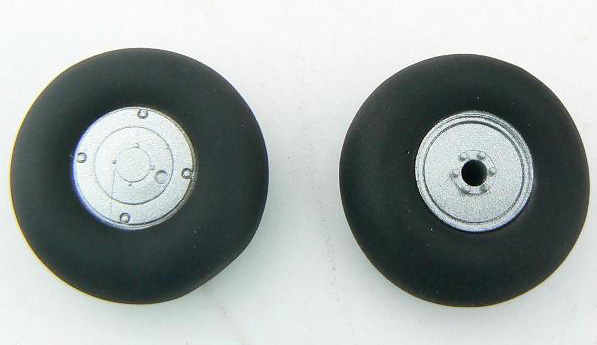 Now for the fun part. I wanted my Kate to be quite dusty not unlike the reference photo so that meant I had to do the wheels as well. For this you'll need a selection of pigments, brushes and white spirit.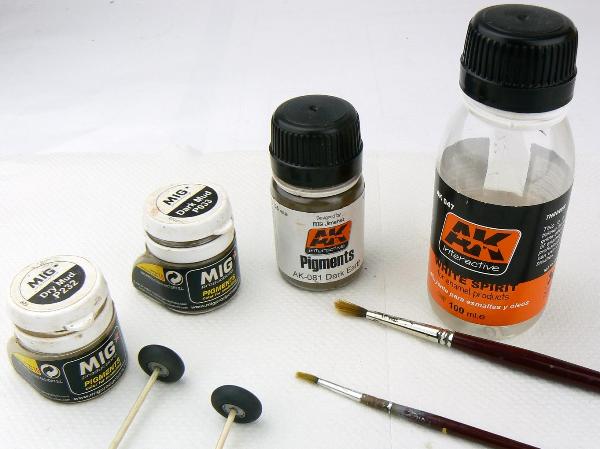 With a smallish brush, add the dry pigment. I like to scrub it into the paint so a matt finish is vital.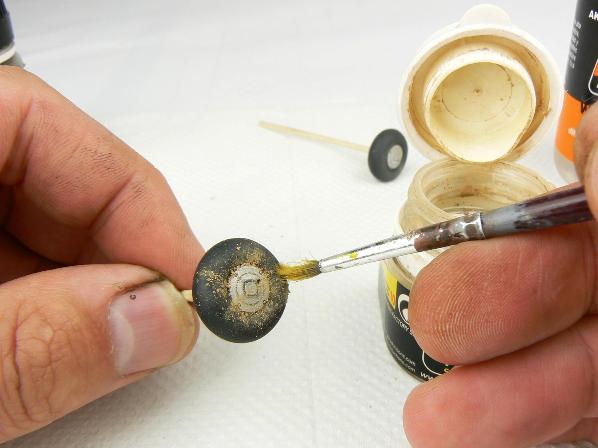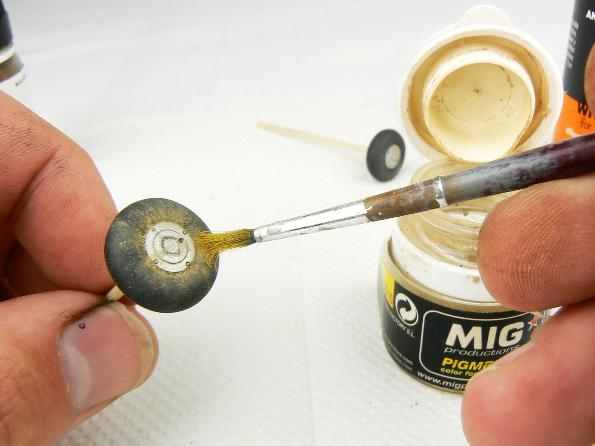 With a different brush, white spirit is added to blend and fix the pigment. Allow the mixture to pool in the recessed details rather like a wash.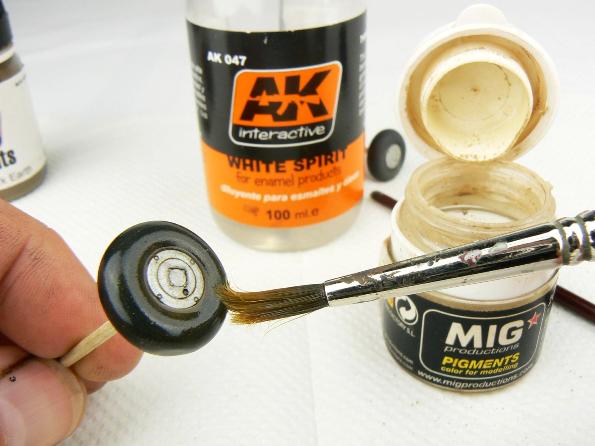 When dry, take the original dry brush and work the pigment, further blending it to a desirable finish. If you get tide marks, add a bit more dry pigment, you can also use your finger to blend it even further but beware what you touch afterwards!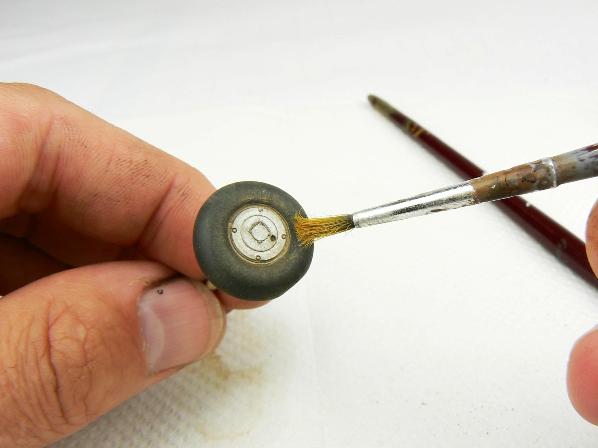 To add a bit of variety, I take a tiny amount of different pigment, in this case a darker tone.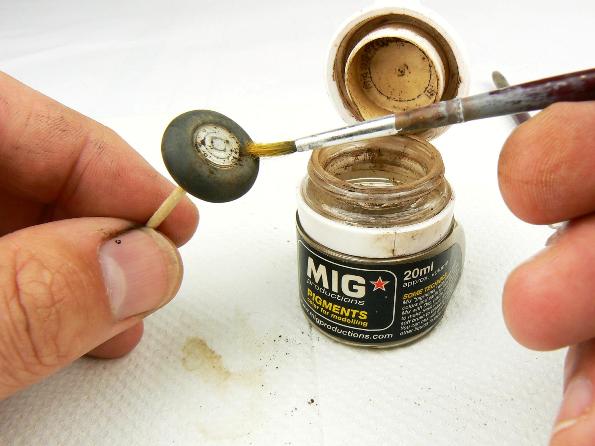 Again, work it into the surface.