Here's the finished wheel. Remember I was after a dusty finish not a mud bath!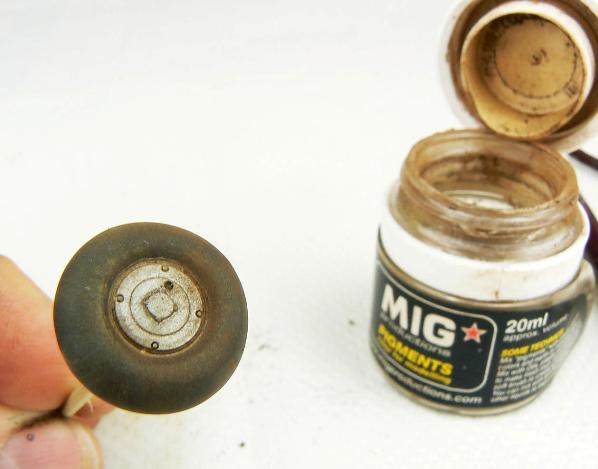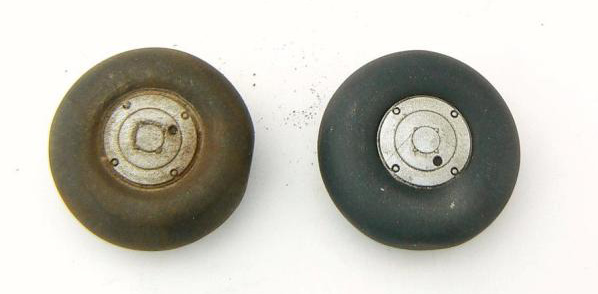 If the wheels are dusty then that would apply to various parts of the airframe as well, in this case the wheel wells. The same technique was used here but again, remember to be subtle.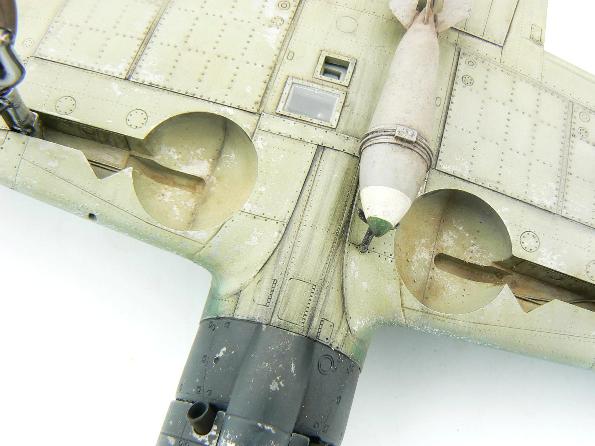 Machine gun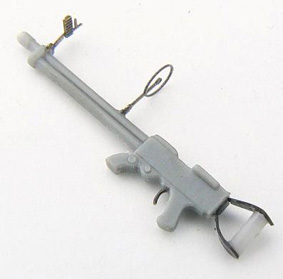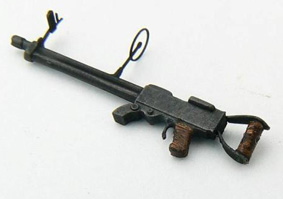 Now for some detailing. The machine gun is quite nice but it can be improved somewhat using scratch built detail and the photo etch set. Note the trigger, It's 1:48 remember so it is tiny! In addition, the barrel was drilled out as it comes solid, no slide mould technology here!
It was painted with a darker mix than the tyres but still not neat matt black. Then it was dry brushed using AK Interactive Steel pigments. The pistol grip and the handle were painted with Vallejo Flesh before being streaked with thin Burnt Umber oil paint for a wood finish.
Towing arm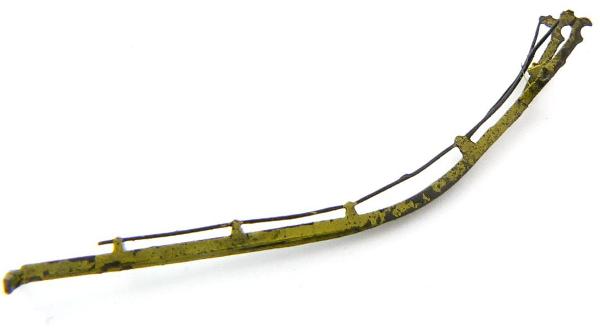 The towing arm was sprayed with Tamiya Yellow, I have no idea if this is authentic as I couldn't find any photos of the internet but I thought it provided another bright splash of colour and would help it to stand out. It was chipped using Vallejo 70822 German Camo Black/Brown using the sponge technique. It then had a wash with Abteilung Shadow Brown oil paint before being set aside to dry.
Airframe Dusting
In keeping with the dusty theme, I needed to create dust effects on the airframe itself. Using the same set of pigments, they were applied sparingly with a dry brush and worked into the surface. The dark green of the camouflage gives a nice contrast to the dust. When doing this, try to apply the pigments logically, to that end I concentrated on the wing roots and around the fuel filler areas.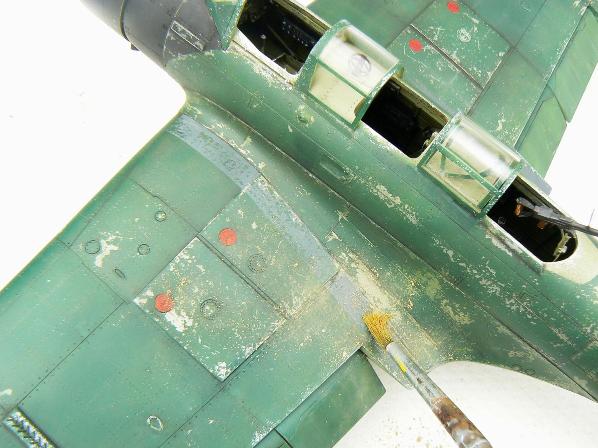 When the initial application was on, a larger soft brush was used to blend the pigments. Note I haven't used any white spirit to fix them as I didn't want to interfere with the oil paints as they wouldn't be fully dry yet. At the end I will spray AK Interactive pigment fixer over the top and this will set them permanently.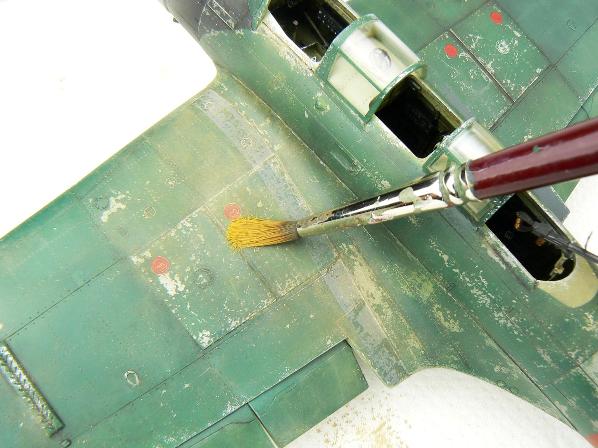 And here is the finished result. I am still toying with the idea of doing fuel stain by the filler caps but I don't want to spoil the effect I have already achieved. I will mull it over.