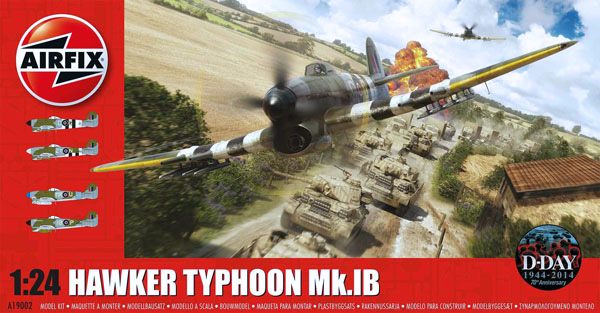 Short Feature Article with Chris Evans
---
A note from Geoff C…
If you haven't seen Chris's other builds in SMN, then you are missing out hugely – take a look! His work is simply stunning and his most recent contribution was his build of the epic Airfix 1:24 Grumman F6F Hellcat.
Julian S has done a very in-depth build of the Airfix 1:24 Hawker Typhoon Mk.1b and you'll also find that in the SMN Aircraft-Finished Now-Airfix pages.
Chris has sent through what are mostly photos of his completed model and with these and his short account of his experience there is too much to simply reduce it to an entry in the Subscribers' Gallery and that simply wouldn't do it justice. For that reason it's all here so that we can all take in the beautiful work Chris has put into this project – I love it, and I'm sure you will do too!
Here's a quick look at how it all tuned out – how cool is this…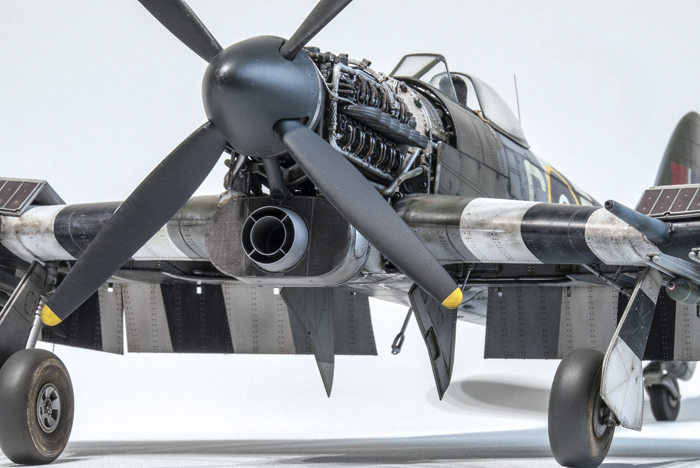 And just in case you missed it, I did an in-box review of this kit back in 2014 around the time to its release (and before our more usual video reviews that are standard practice now in SMN).
Over to you Chris…
---