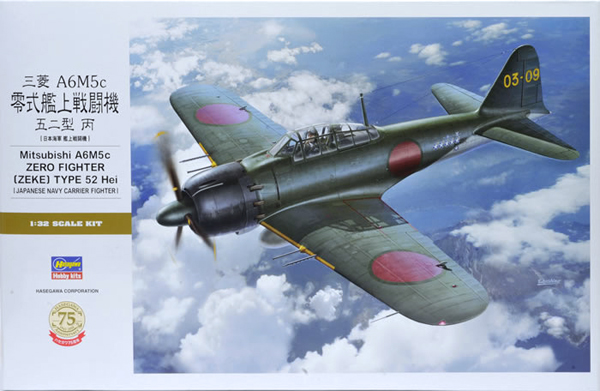 Feature Article with Dai Williams
Modelling the Hasegawa Mitsubishi Zero in 1:32 Scale – or how many foul-ups can one man make during the course of a perfectly simple modelling project?
---
A quick note from Geoff C…
Well, whatever the story that Dai has to tell and which follows, the end result is very nice as you can see below…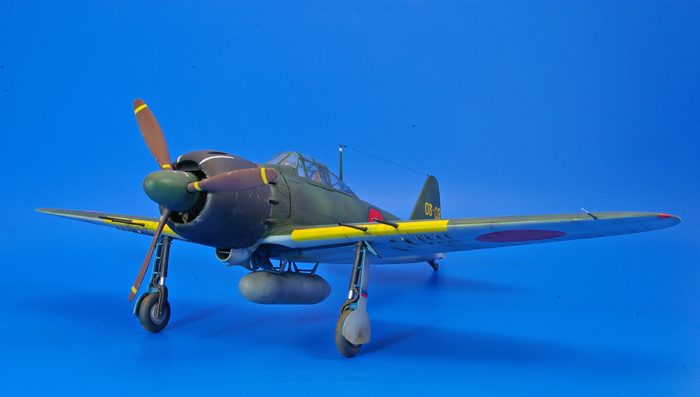 Over to you Dai…
---
There is a review of the Hasegawa kit along with a brief history of the aircraft in the Here Now section of Scale Modelling Now.
The kit is typical of a Hasegawa offering being of high-quality with no fit issues that would result in a good model without any alterations or additions. However, having acquired the Mushroom Models publication on the Zero I thought that there were a few things that could be done to make the model a little more interesting.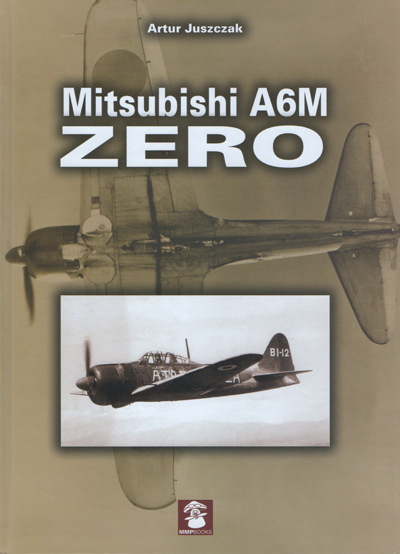 Hasegawa does not include rivet detail on its models. The addition of rivets seems to polarise opinion with some modellers disliking them while others think that (depending on the scale of the model) they are an obligatory addition. Having looked at photos of preserved examples of the Zero I decided that rivets were quite a prominent feature of the aircraft and so I decided to add them.
I used a pounce wheel to create the rivets. This was not something that I had tried before so rather than diving in and trying things out on visible areas of the model I decided to experiment first on the inside surfaces of the wings (Ed:great idea!).
This would allow me to work out how the kit plastic would react, to gauge how much pressure to apply and to develop what I thought would be a sensible approach to the task.