Decals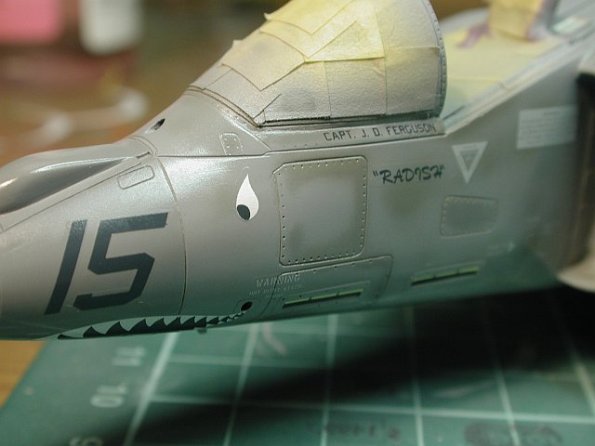 The decals, weathering and small details have all been worked on and it's now starting to really look like a USMC machine. The TwoBobs decals (printed by Microscale) performed faultlessly as usual. There are several two-art decals. Just in this one photo, the mouth, the eye and the formation lights are all two part decals.


Never happy with just out of the box, I decided to distress some of the decals. This was done with very light sanding and scraping with a rounded knife blade.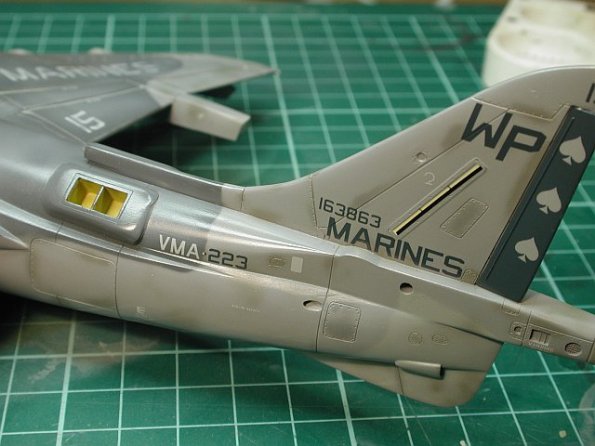 Even the rudder decal which I was concerned may be troublesome, settled down just fine with Micro Sol. Note the gloss finish applied to the entire model prior to decaling. This finish is several light coats of Future (Johnson's Klear in the UK) floor polish (thinned 50/50 with Tamiya Acrylic thinner).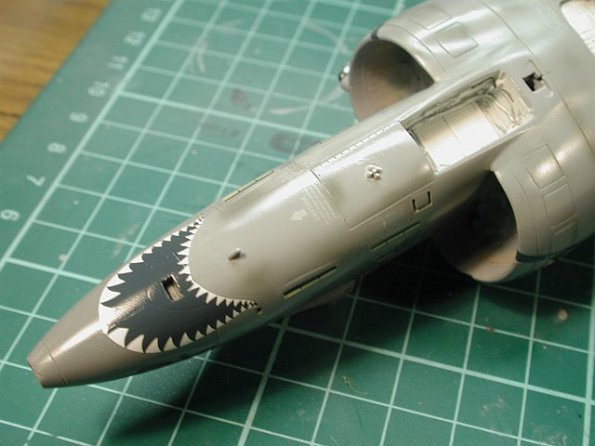 The trickiest decal of the lot was the shark mouth. This consisted of 4 decals which required careful trimming once the decal was on the model (heart in mouth stuff).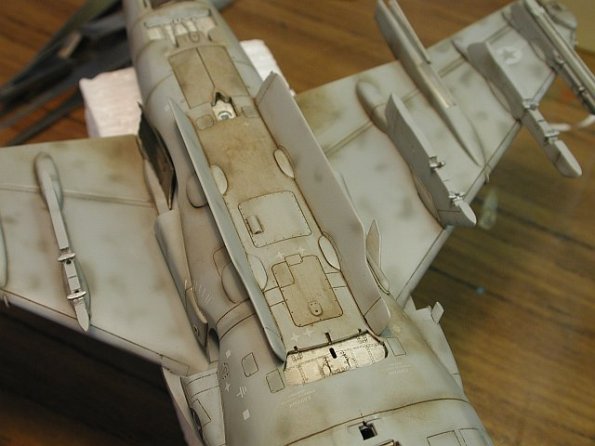 With the decaling done a coat of flat clear (Polly S Acrylic Flat) is applied and then the artists oil weathering can commence. Here you see the results on the underside of the fuselage. This is the result of several thin washes of darkened Burnt Umber.