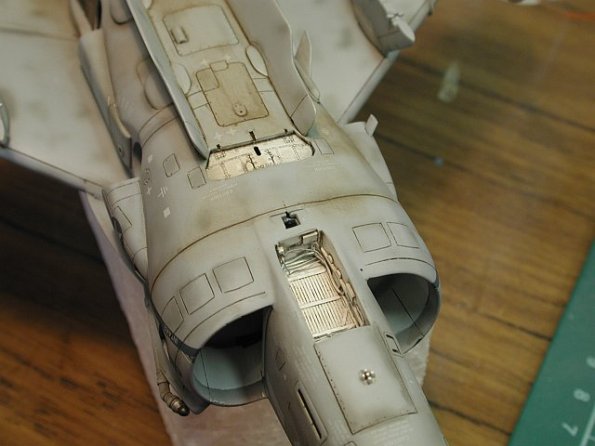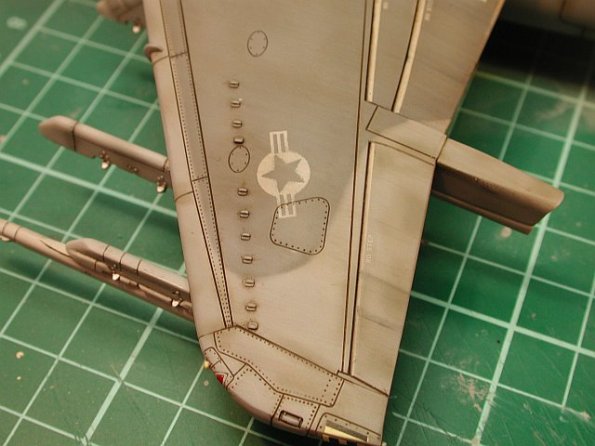 Of course the upper wing surfaces have been weathered as well. Oil and hydraulic fluid leaks from combat aircraft and it's this grimy look that I am striving for here.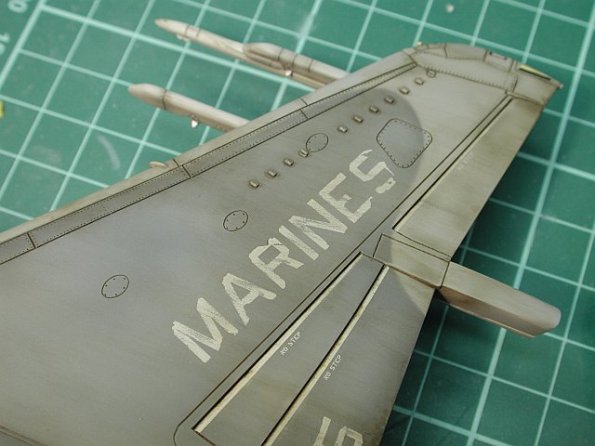 Here we see the result of a combination of weathering techniques. Paint fading, paint touch-ups, decals weathering, panel line washes and finally oil wash.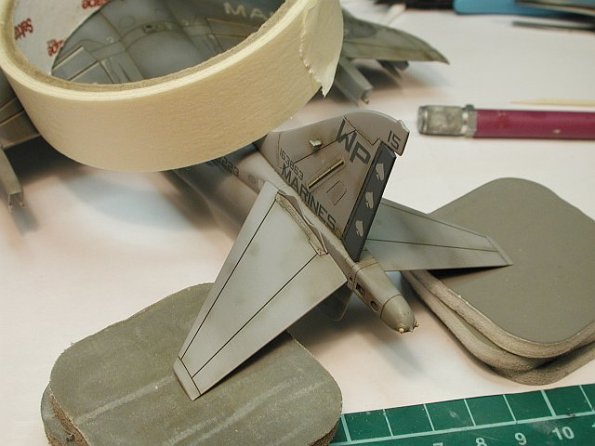 A quick jig being used to keep the horizontal stabs in place while the two part epoxy glue dries. The roll of tape is being used to provide weight to force the tail into place.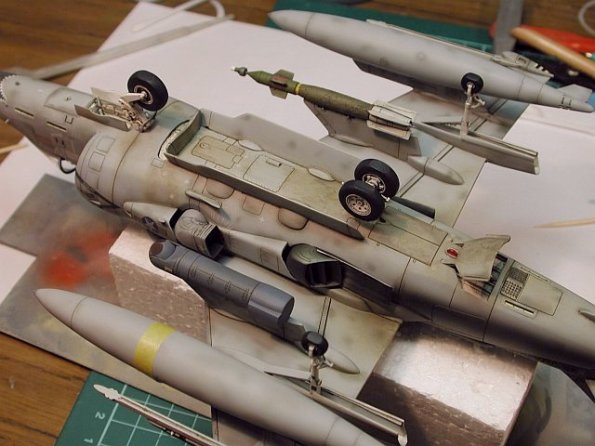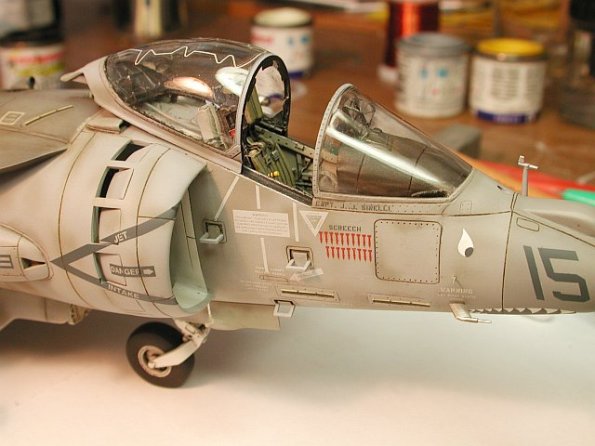 Construction is complete!! For detailed photos of the finished model, check out the gallery section below… hope you like it?