Into the cockpit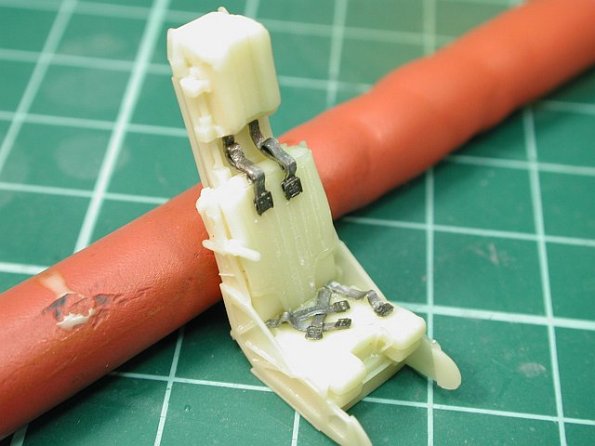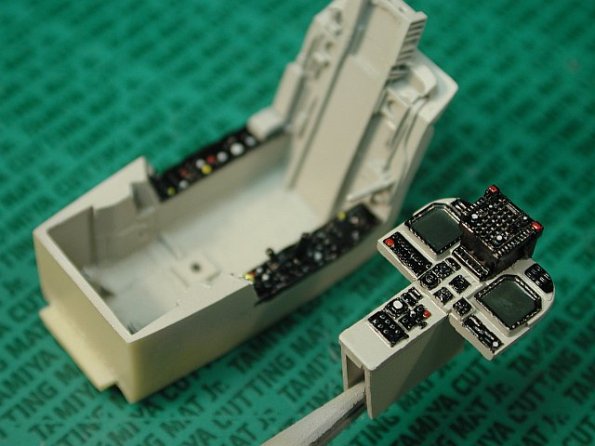 The Aires resin tub and kit instrument panel (with some plastic card additions). I decided not to use the Aires PE instrument panel as I felt the kit one gave a better result. Here the parts have been glossed with Future in preparation for a wash and dry-brushing.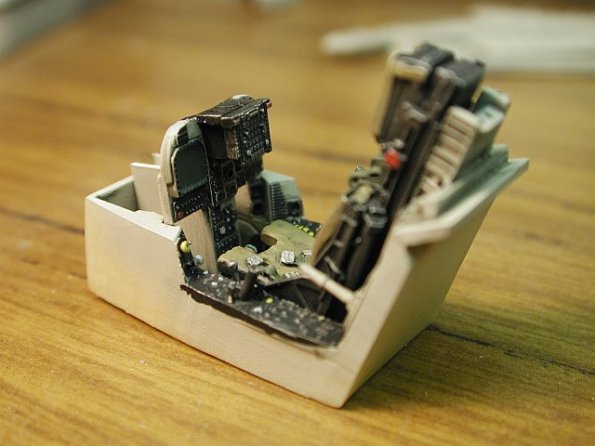 My decision to use the kit instrument panel meant I would have to use the kit cockpit shroud as well. Here I have leveraged the Aires PE set as well.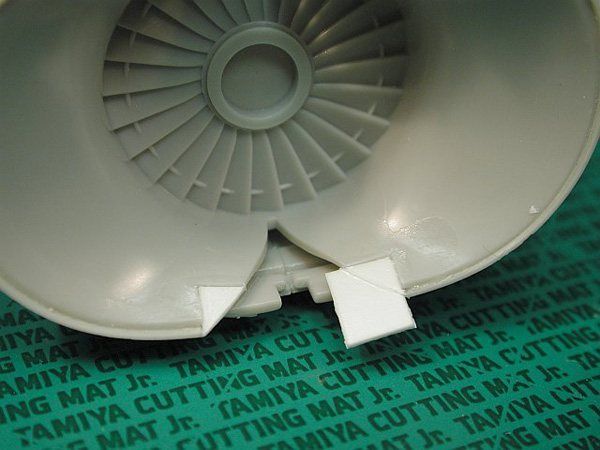 I am not sure why, but the kit has a large step in the bottom of the intake trunking as shown above. This is very visible on the Harrier as its intake is shallow and very large. Here I am filling the cut-outs with 10″ plastic card.