The cockpit parts are very straightforward and look detailed enough as you can see here. Some nice raised detail on those instrument panels and the seats look reasonable. Airfix to their credit supply two types of seat and the one most closely representing the one fitted to the B-57G went in.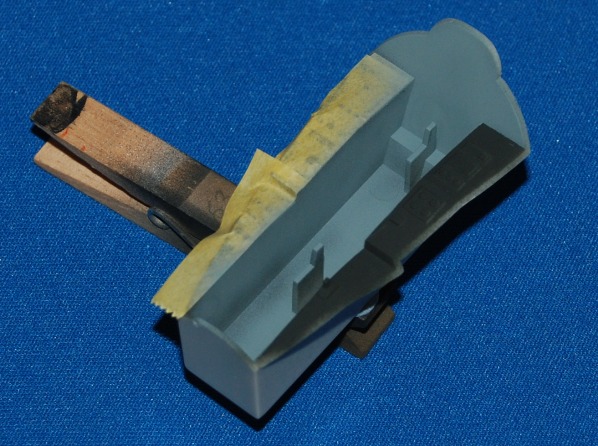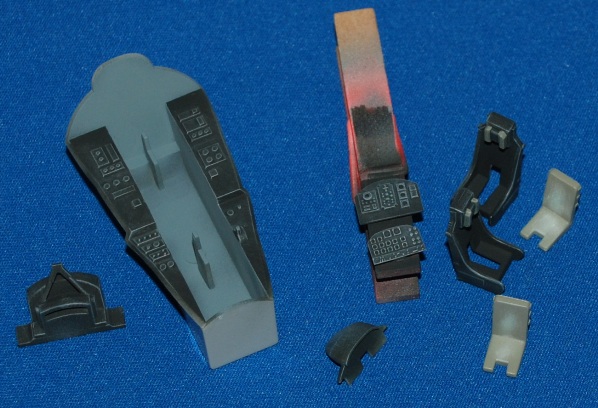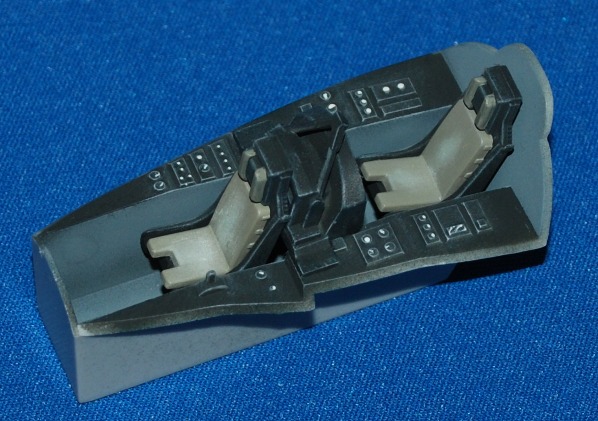 You can see here that I have painted the main tub a medium grey (US Interior Grey) with the side consoles in Tamiya NATO Black that is in fact a dark grey and ideal for the purpose. The seat cushions are Olive Green, this time using this shade from Mr Hobby and I like the dull, worn tone to the base colour that is further enhanced by lightly dry-brushing the areas that would wear on each set with light grey.
That's about enough detail for this stage in the build – I have more planned for sure but there's no point in adding that finer detail at this stage as it's likely to get damaged – masking will also be easier the simpler the internal layout is at the painting stage.