Engine intakes and exhausts – hmmm!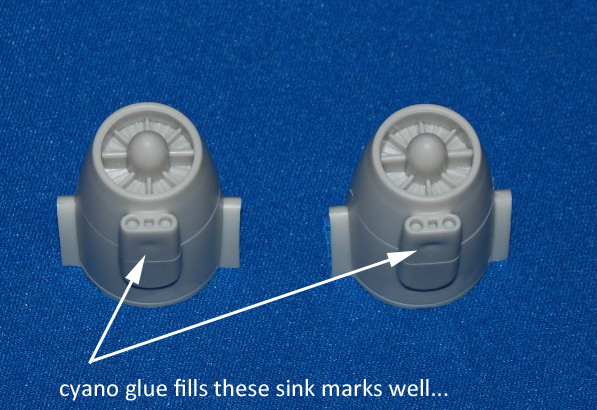 These are separate and the B-57G has different shaped intakes with smaller intakes on the underside of each part. The compressor blade discs drop in fine but I spotted sink marks on the flat surfaces of the smaller intakes and these need to be filled. Some cyano set immediately with activator (accelerator) does the trick and when dry after 30 mins or so is sanded flat using a firm nail buffer – job done.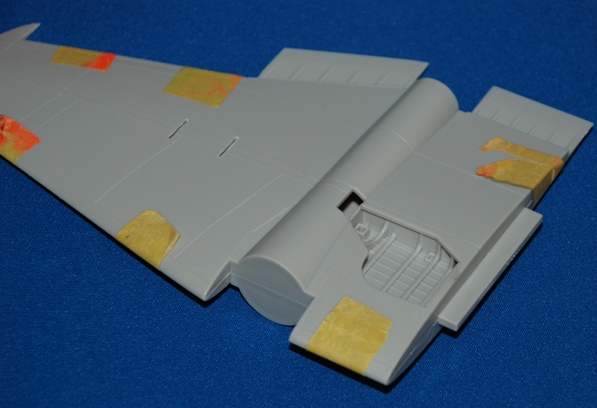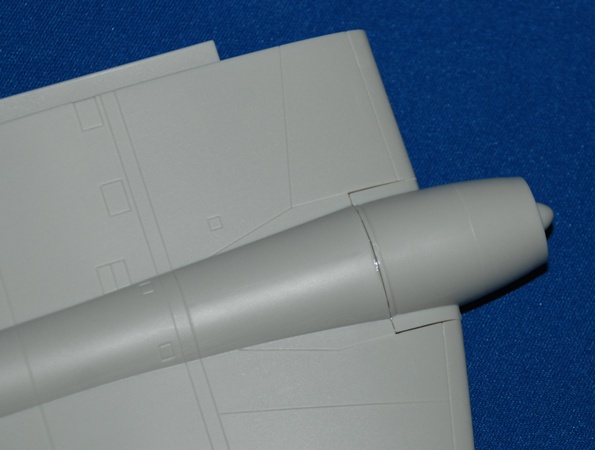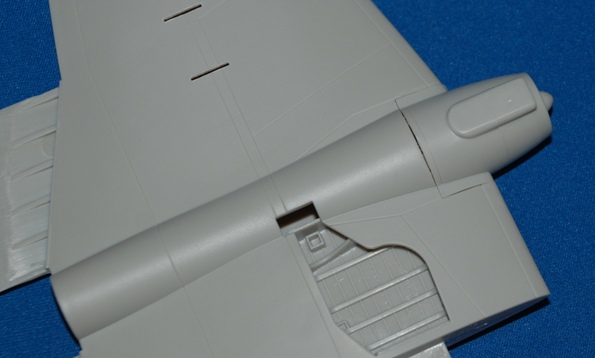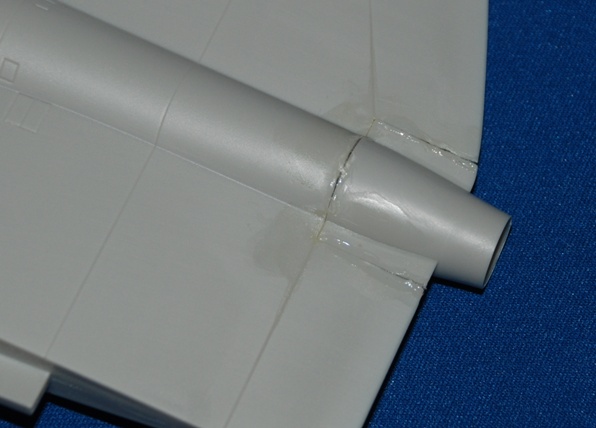 The wings are glued together and fit is perfect, making sure to add the main gear bays. The separate engine intakes and exhaust pipes are added next and this is where you'll have some 'fun' filling the gaps and sanding to get a perfectly smooth nacelle above and below each with. My suggestion is to use cyano again as a filler, mainly because it sets immediately when used with activator, can be sanded soon after and re-scribed with your preferred scribing tool – in this instance my Olfa P-Cutter.