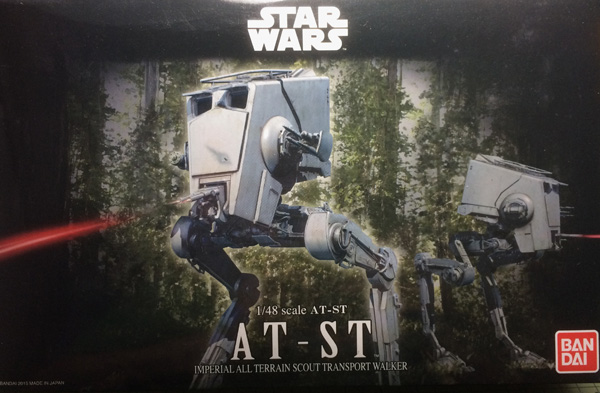 Review by Adam Brown
Introduction
If like me you are a Star Wars fan, this vehicle needs no introduction but for the record this is an Imperial Scout Walker (AT-ST – All Terrained Scout Transport) which was first seen briefly in 'The Empire Strikes Back' during the Hoth Battle, and then featuring more heavily in the Battle of Endor from 'Return of the Jedi.
This kit is from Bandai and is a highly detailed model of this awesome Sci-Fi vehicle. These kits are not sold in the European market as Revell, apparently, has marketing rights over Asia so this is only available through online retailers in the UK. Which is a shame as they beat the cheap, tacky Revell offerings hands down.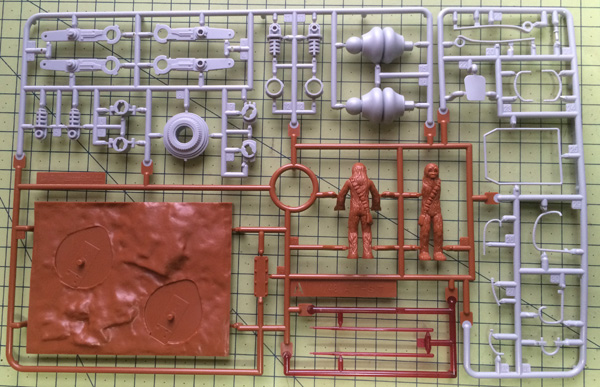 What's in the box?
In the box you get 6 sprues which are mainly light grey moulded plastic but ingeniously include brown and clear red parts on the grey sprue, very clever! Some other notable features is a full interior with 2 crew figures, a base for mounting the finished model onto and a figure of Chewbacca!
Decals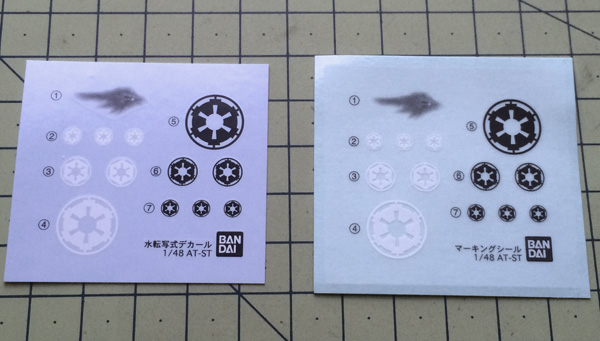 Not many decals to worry about in the kit, some Imperial insignia and a blaster mark for the frontal armour, what's also worth noting is that if you do not fancy using the waterslide decals some stickers are included and they actually look pretty good.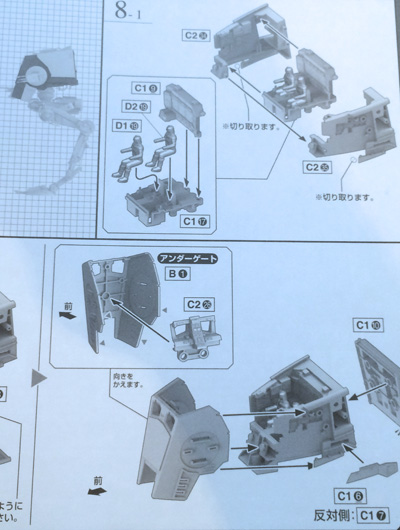 Instructions
A nice clear instruction sheet is included but all text is in Japanese as well as the paint chart so you may have to guess the colours.
Summary
This looks to be an awesome build as I've heard great things about Bandai's range of Star Wars models so i'm really looking forward to this one.
Very highly recommended to Sci-Fi geeks and everyone else!
Adam Brown
SMN Quick summary Star rating out of 5
| FEATURE | STAR RATING (out of five) |
| --- | --- |
| Quality of moulding | ***** |
| Level of detail | **** |
| Accuracy | ***** |
| Instructions | *** |
| Decals | **** |
| Subject choice | **** |
| Overall | **** |