Before adding the gloves that cover wing pivots I need to mask off the Dark Sea Grey area seen on the reference photos. I had previously sprayed the inner section of the wings before I attached them to the fuselage so I could now put masking tape on this area and use the wing gloves as temples to cut this masking tape – the pictures show this better than I can explain it!!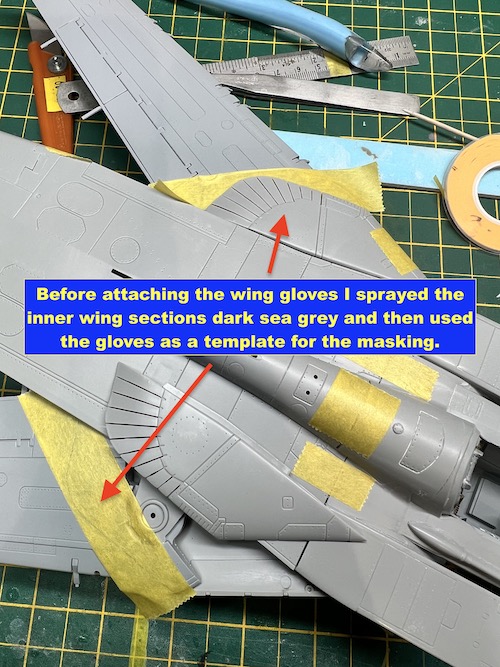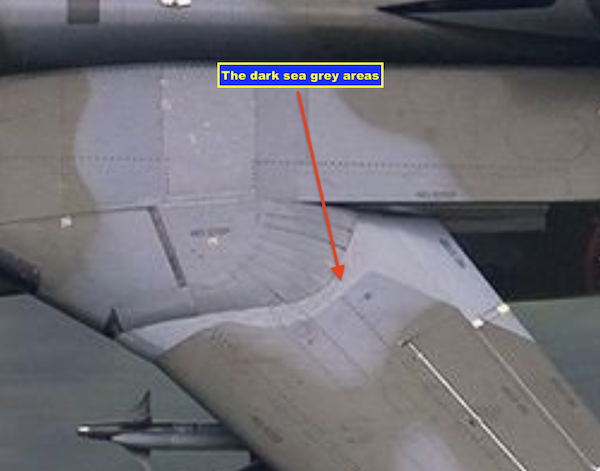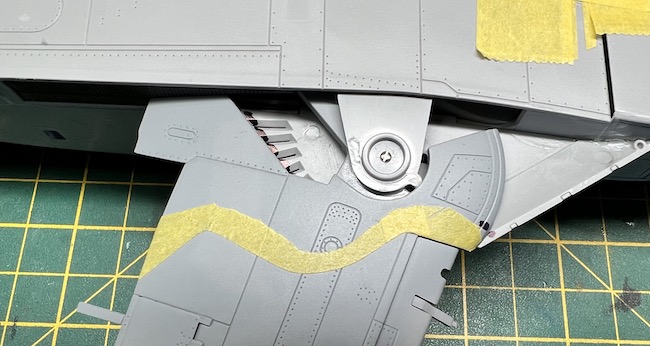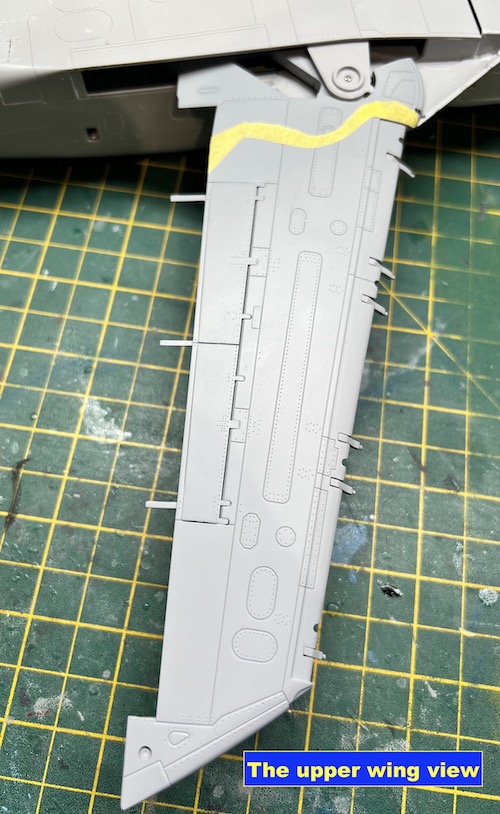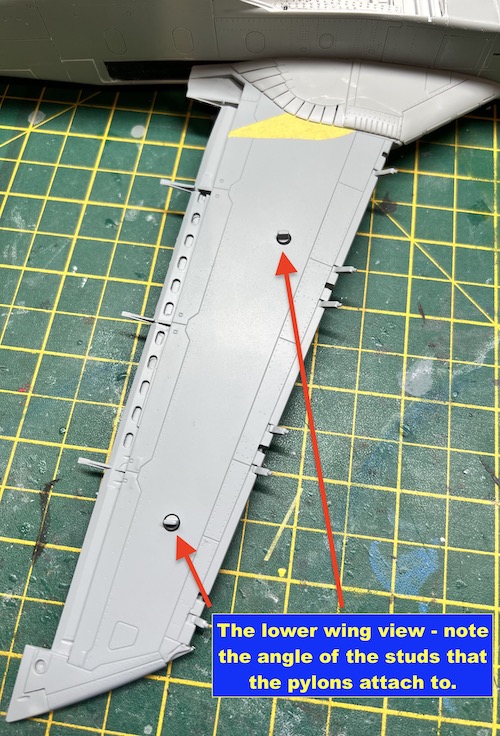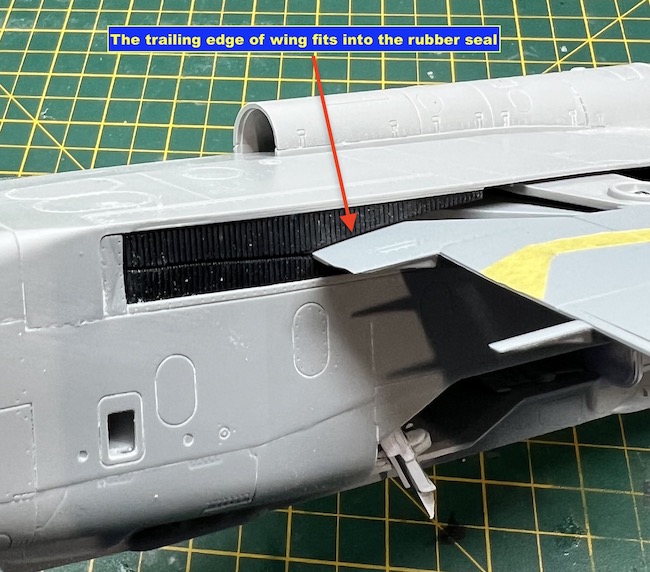 I next looked at the engines…
In theory they have been designed to be removable so they can be moved between the model and the stands that are provided in the kit. I'm not sure about this especially when the thrust reverses buckets are in the closed position but happy to be proved wrong! Anyway, my plan was to permanently place them in the fuselage and fitting them did prove to be very fiddly so I took drastic measures to make my life easier. I chopped up the completed engines so that I could remove the unseen centre section. This allowed me to fit the front compressor stage onto the intake trunking and the rear section could be slotted in later on in the build. Only having to position the rear section of the engine against the rear positioning ring proved to be a lot easier than having to position the whole engine into the bay.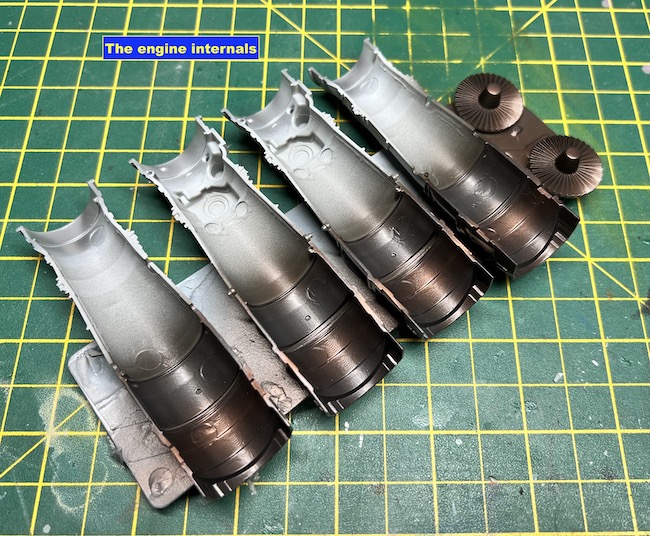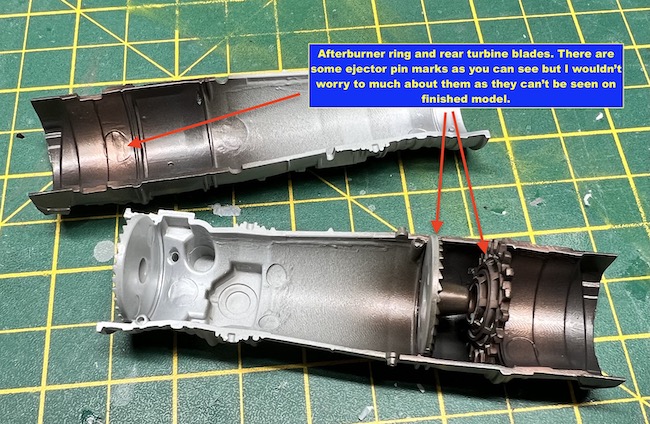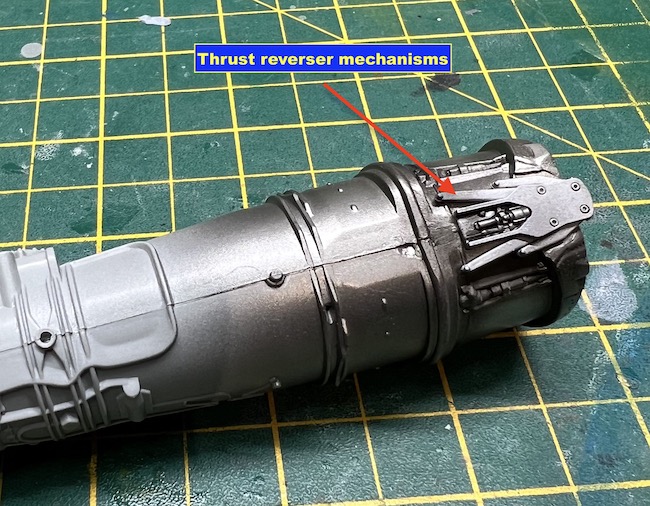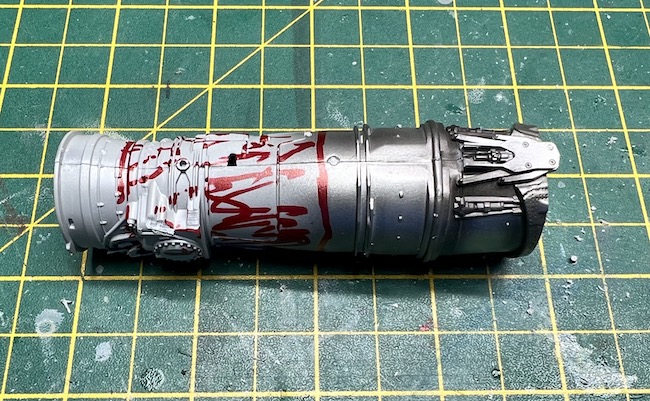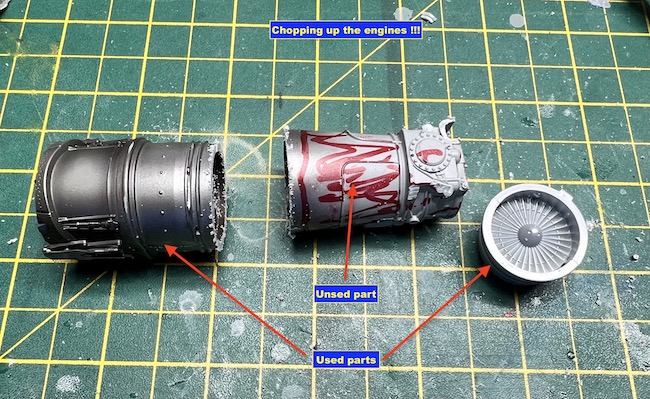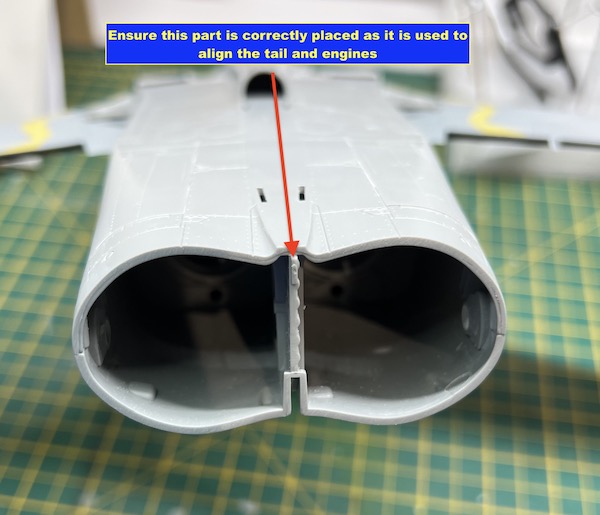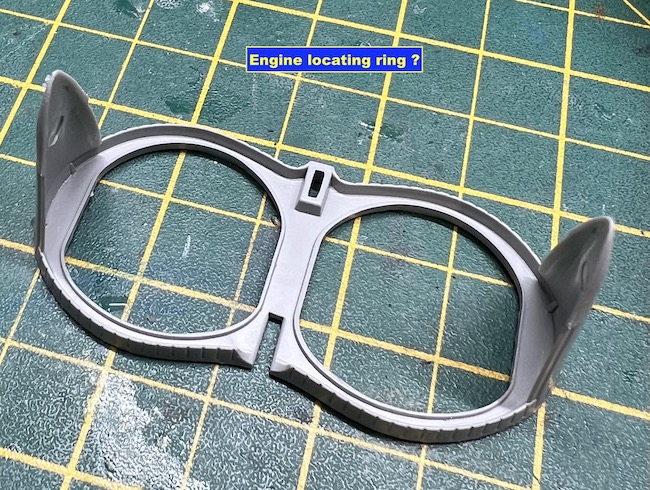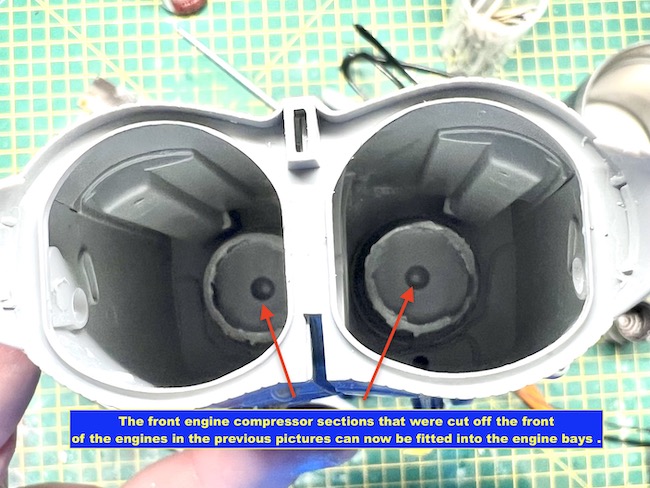 The tail was assembled next…
It has been designed as a modular assembly so that the antennae for different variants can be fitted as required. The only issue I had with this is the RWR antennae I used, mine left some quite big gaps that needed filling. There are some very nice PE fins that really look good on it. The fit of the tail onto the rear fuselage is ok but I recommend gluing the front section to the central spine first and then letting this joint dry. Then push down the rear section of the tail onto the rear fuselage and capillary glue along the joint – this will ensure a gap-free joint.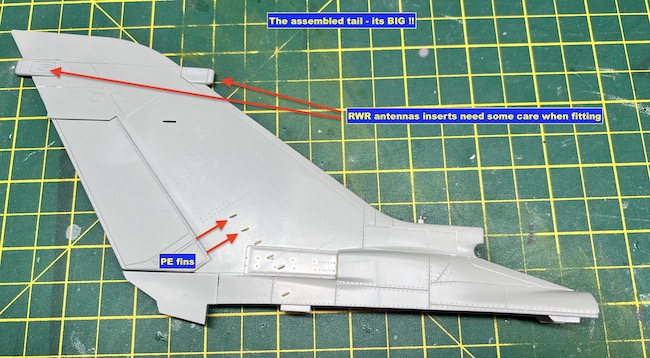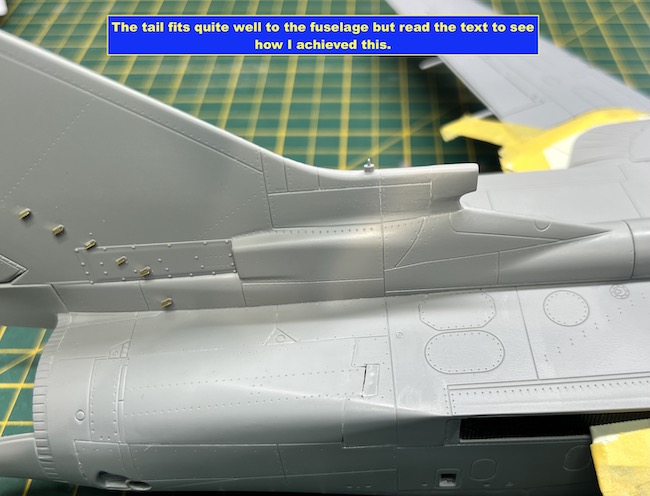 The kit has the option for the AAR probe to be either deployed or retracted. I wanted my finished model to look like it was sitting on the flight line and the probes are generally retracted in this case so retracted it was. The fit of the parts is good.