The rear of the engine has piping sections that need to painted silver and I used Chainmail for this. It took quite a while to work exactly how each part should be located but you get there in the end – as I say, a few pics would have been so helpful!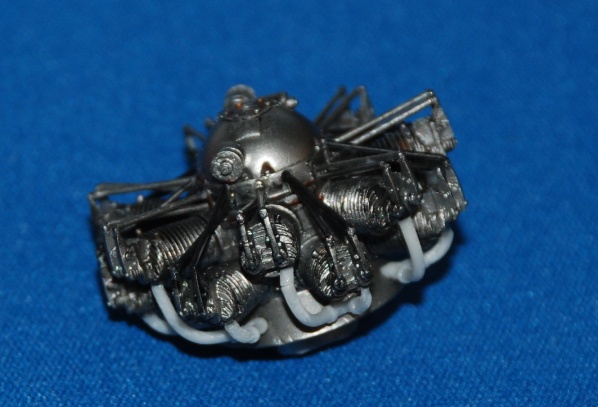 Finishing off the engine…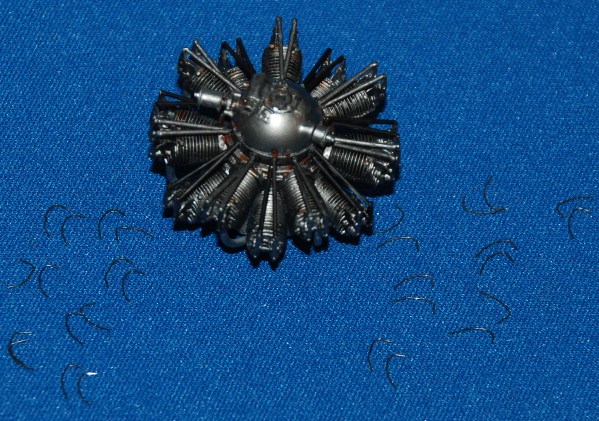 The main task remaining in terms of detailing the engine is to add the pairs of spark plugs to the top of each cylinder as per the instructions. Basically I made mine from fine fuse wire making one as a template to start, rolling it flat and cutting all the rest needed for the task. Then it's a bit painstaking but you just need to replicate the one you are using as a template for all the rest. You'll get there eventually but when they are added, the engine looks great.