Masking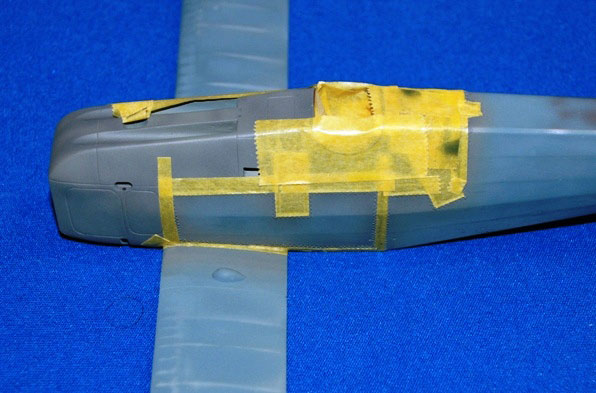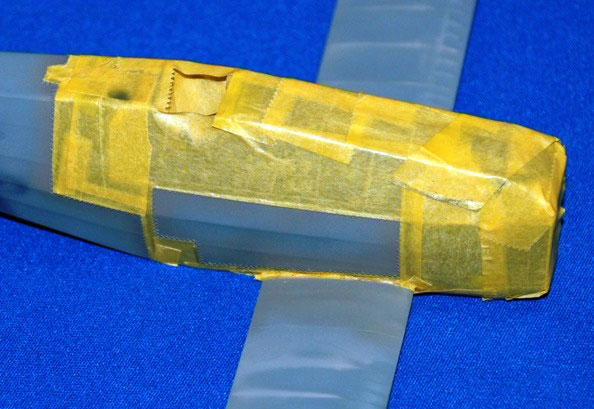 The anti-glare panel is masked off with Tamiya tape leaving the internal fabric areas clear for the Alclad Dark Aluminium to come. The Alclad sprays beautifully and soon covers the target area so that when the tape is removed after a light buffing with a soft cloth (use your finger only in the duster to make sure you don't rip off any of that PE!).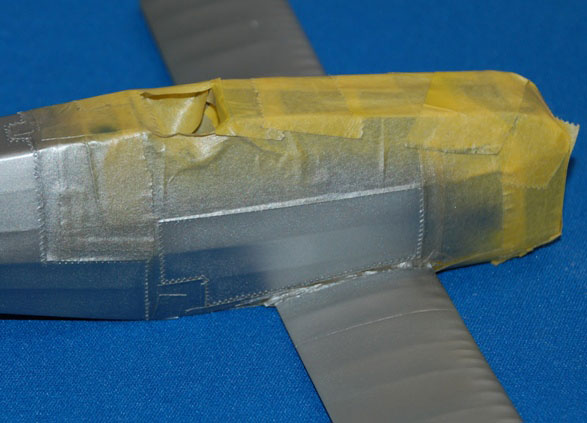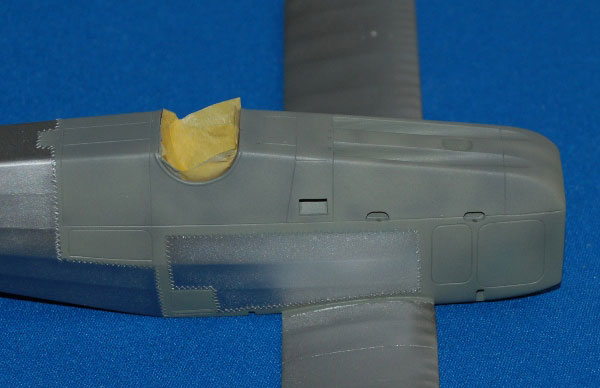 Decals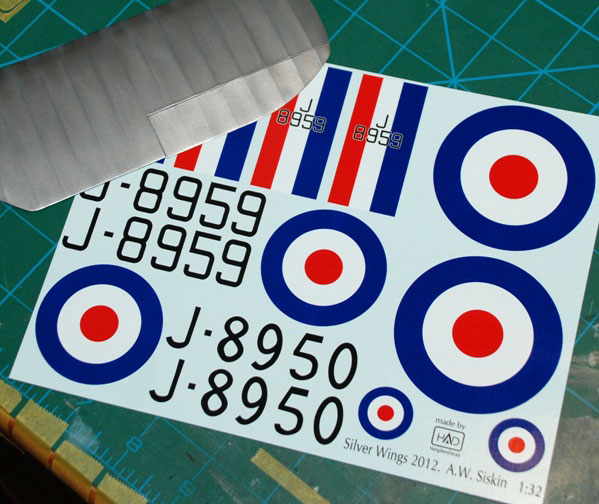 Wow! You just have to love those enormous roundels don't you? They are placed on top of the wings and, unusually, on the underside of the upper wing – mainly I guess so that they could more easily be seen as the lower wing is very narrow and larger roundels could be used if placed beneath the huge upper wing. Thee decals generally went down very well but the first markings to be applied were those huge upper wing roundels. Despite having buffed the Alclad and thought it was smooth enough it clearly wasn't when the roundels dried as several areas hadn't settled down fully onto the surface (very annoying!). all I could do was make some fine cuts in the decal and add loads of Micro Sol decal softening solution to try and get rid of them when all was again dry they looked OK, but nowhere near as good as I would have liked, still, they'll do.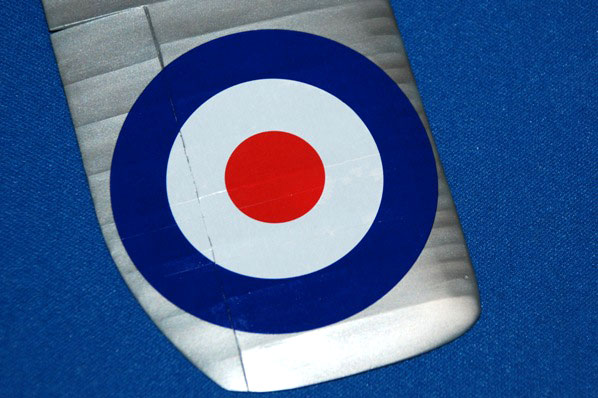 Not to be caught out again I sprayed all remaining areas with Alclad Klear Kote Gloss (ALC-310); I definitely recommend you use this varnish (or KK Semi-Matte 312 for the final effect) for all stages of the finishing process as it doesn't affect the metallic finish significantly.

You can see that the decals have now gone down very well, especially the huge under-wing serial codes, they went on as well as you could hope for, no carrier film being visible at all – super stuff!