Small templates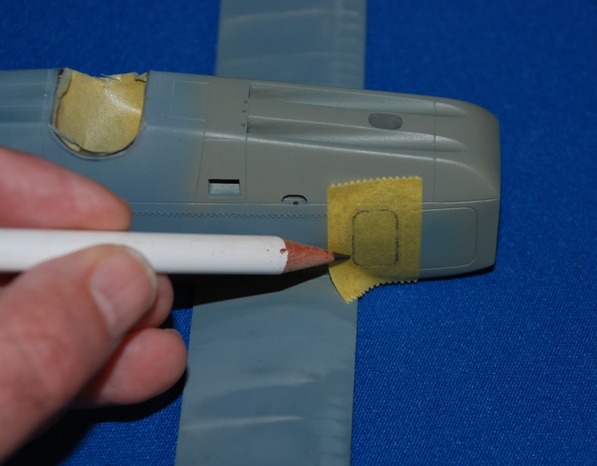 The real aircraft has some high-shine panels either side of the forward fuselage and I am making templates for these here from masking tape. These will lay on some metal foil I have to create panels that I plan to stick straight onto the fuselage and should look quite good later – we'll see!
Main 'silver' paint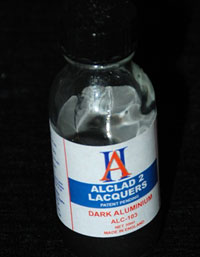 The base colour is Alclad2 Dark Aluminium; the logic here is that as it is slightly darker than straight Aluminium it should provide a good base, onto which I will highlight the ribbed areas using Aluminium later. You can see the initial effect here and I'm quite pleased as a slightly mottled, textured look is building. A long way to go, but the highlights as described next and then the decals – looking forward to that with the huge roundels!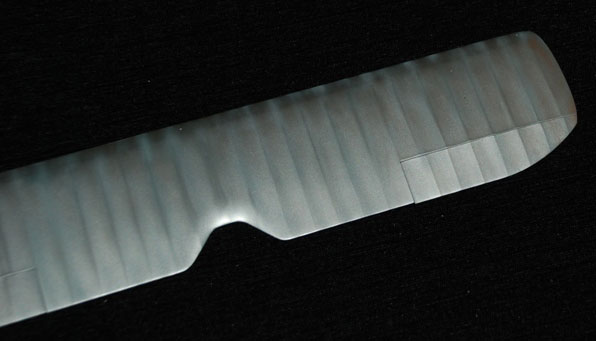 My apologies by the way for the length of time this project is taking only I have been flat on my back for over a week with a back problem that is at least now beginning to improve so I hope to plough on to a conclusion soon after the Christmas break. Have a good one everyone!
Geoff C.