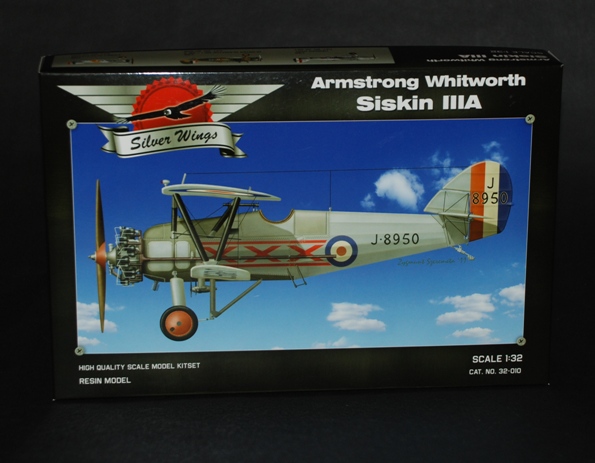 Full review by Geoff Coughlin
Kit Ref: 32-010
Material: resin
Period: 1923-1932
Marking options: 2 (RAF)
Number of parts: 152 x resin, 44 x photo etch, 3 x film
Length & wingspan: 241 x 315 (mm)
Additional features: main elements iron reinforced
Our sincere thanks to Silver Wings for supplying our review sample. Get this excellent kit here now at: www.silverwings.pl
Here Now in box review…
Don't forget that there's a full in-box review with multiple images of the whole package and SMN assessment in the Here Now review.
Let's get straight into this project – some initial thoughts to guide you…
This is as you can see a resin multi-media kit with mostly resin parts for all the main components and then Photo Etched brass for some of the detail parts and a small printed sheet of acetate that has the instrument dials on it. This means that you are pretty much going to be using cyano ('superglue') for just about all the construction save for one or two places where I'll use white Gaitor Glue (or white PVA / wood glue).
Planning ahead…
If you've never built a bi-plane before then this kit may prove a bit challenging and I for one would say choose one of the Eduard kits (1:48) or maybe one from Wingnut Wings if you really want to start out in 1:32. The reason for the latter is simple, the instructions and build sequence offered, fit of parts and guidance is second to none.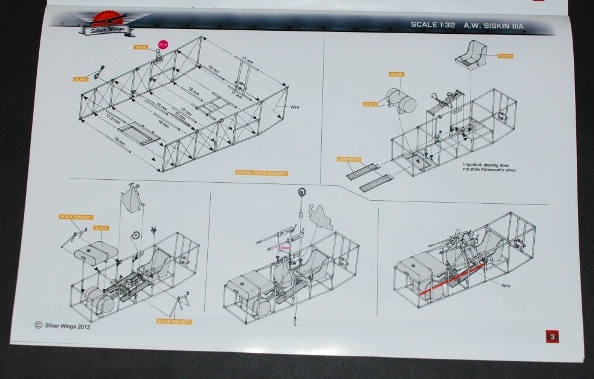 So you have this kit or want it (and why not, it's an impressive package)? Well, my main advice as I put words down after completing the first stage up to closing the fuselage and gluing that up is – take your time! Take a careful look at the instructions and some again to get clear in your head a sequence that is logical and takes account of what you plan to do not only now and the area you're working on but also ahead in the process. You'll see what I mean as we go but the instructions are really only helpful in illustrating how the sub assemblies go together and if you're not careful you can miss detail or find it hard or impossible to add this later.