FLIR Pod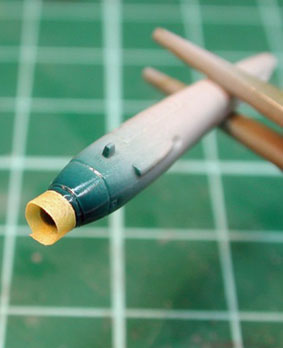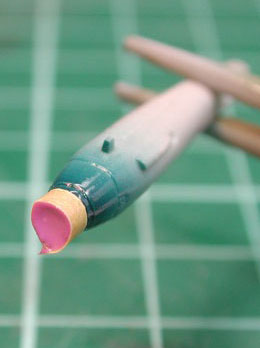 The FLIR pod which will be attached to the lower forward fuselage has a clear section on its nose. This clear part has been painted using Tamiya clear (Green + Smoke) and is now being masked. This type of masking can be tricky as you are masking a part that has a compound curve. You can see from the photo that I have not tried to make the tape conform to the curve of the nose, rather wrapping it around.
Once the tape (which gives the sharp demarcation) is in place, the top of the tape is filled with Humbrol Maskol. This helps to hold the tape in place and also masks the top section.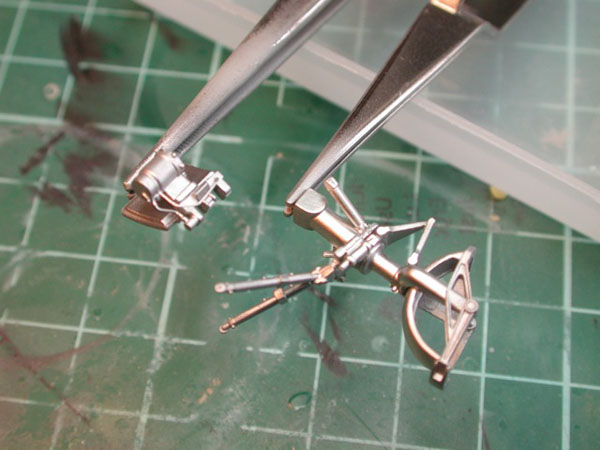 The wheels (all 5 of them) have been masked. Also can be seen are the drop tanks which are bare metal.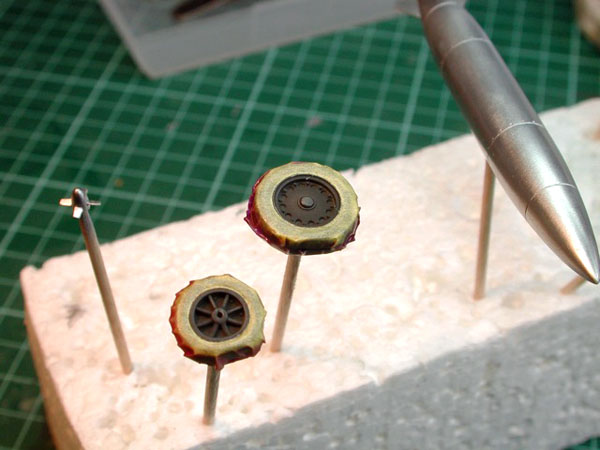 Alclad for the metallic areas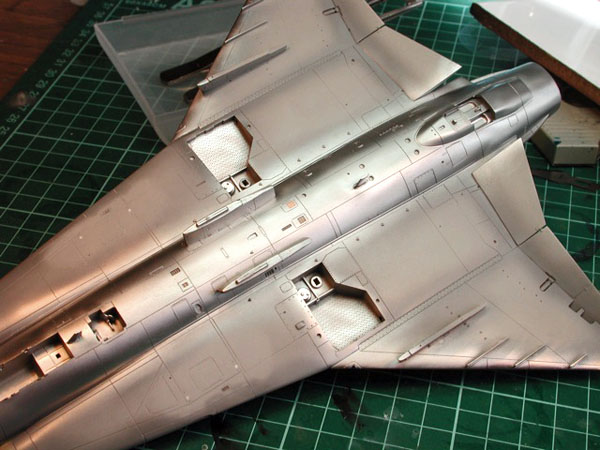 The center section of the Draken fuselage is bare metal. The wheel wells and wing leading edges are also bare metal. All these areas have been painted in Alclad Stainless Steel.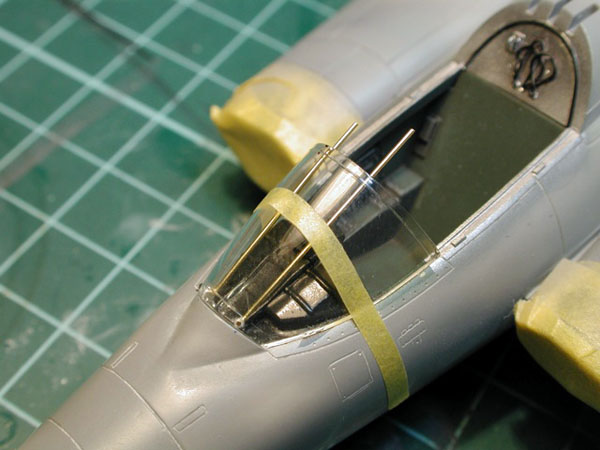 One of the more visible features of the Draken cockpit is a pair of support bars in the windscreen. Hasegawa does not provide these, so I fashioned them from brass rod (15-thou). Here you can see the front ends have been fastened to the windshield and the rear (top) ends have yet to be cut to length. Extreme care needs to be exercised here as we are drilling (and shortly be gluing) into clear parts. There are no second chances with clear parts like canopies!!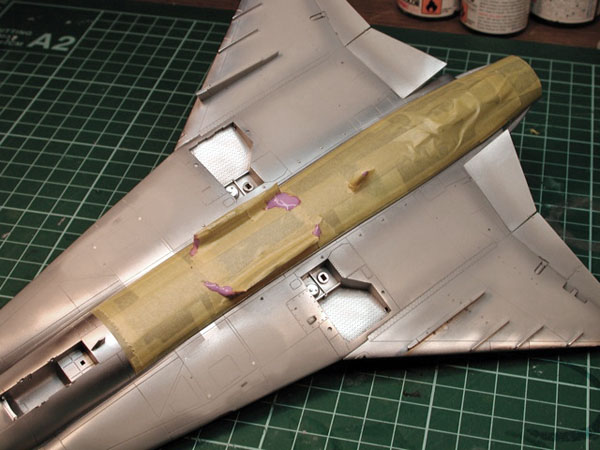 Preparing the bottom of the aircraft for its coat of paint, the rear fuselage has been masked to protect the Alclad metal finish.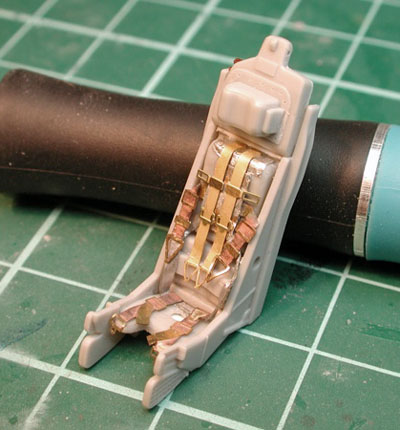 Needing a break from the masking, my attention returned to the unfinished seat. Using my references (and the Eduard PE sets instruction page) I've used a combination of scratchbuilt (lead foil) and generic PE seatbelts. Actually it's interesting that the belts are mostly from a Lion Roar Luftwaffe seatbelt PE set. I am happy that once painted and weathered they will look believable.