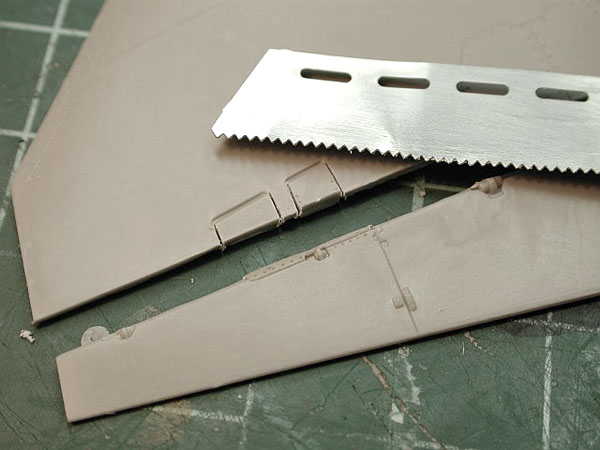 Step 2: We now need to remove the sections of the counter balances from the main wing. In this step we see how I used a PE razor saw to make the vertical cuts.
Step 3: To complete the removal of the counter balance section, I use the tip of a knife to score along the horizontal panel line. Do this carefully to avoid overcuts onto the wing surface. If you do slip, just fill the overcut with super glue to repair.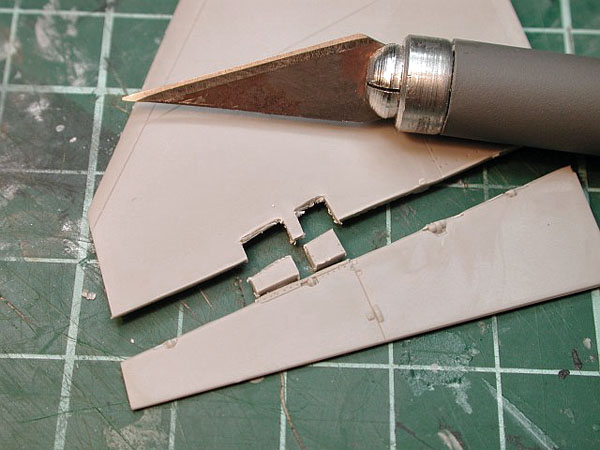 Step 4: Last step is to glue the counter balances back onto the flaps. When dry these will be sanded and filled to restore the detail. The wing upper and lower halves have been joined here and a general clean up performed.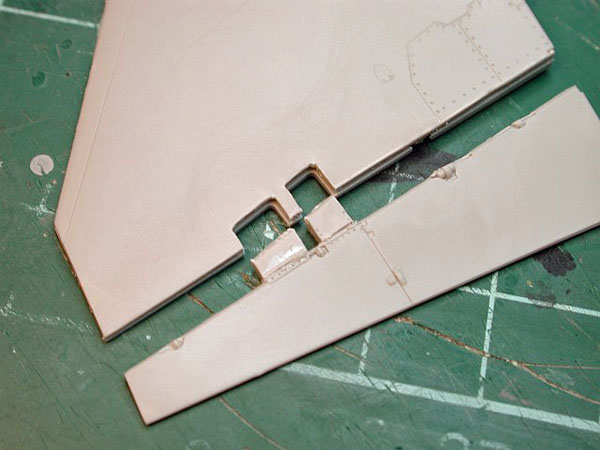 With the flaps removed, I have dry-fitted the fuselage tale cone and decided (after consulting reference pics) that more detailing is required here (as it will now be visible with the flaps dropped).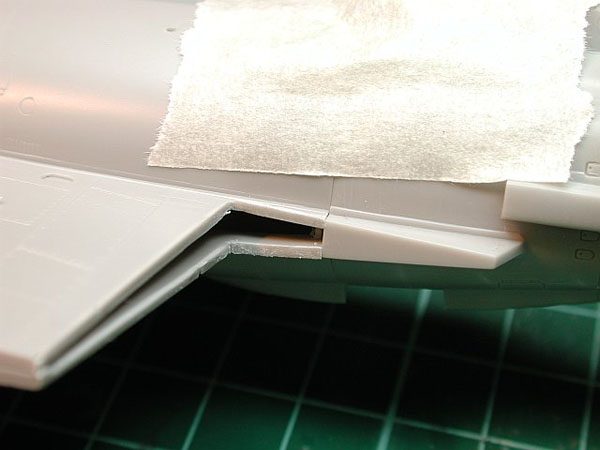 This wing root section on the real aircraft is hollow with a sheet metal cover. The cover will be added later, for now I am opening up the rear part of the wing root to allow a hollow appearance.