Back to the tub!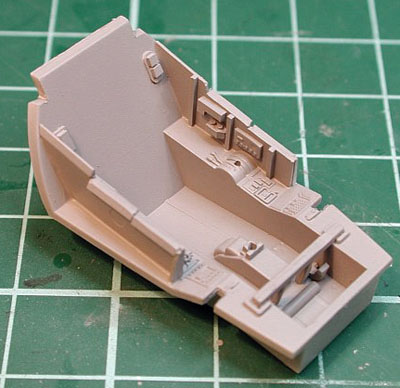 The tub receives a coat of primer. The scratchbuilt sections now blending (hopefully seamlessly) into the model.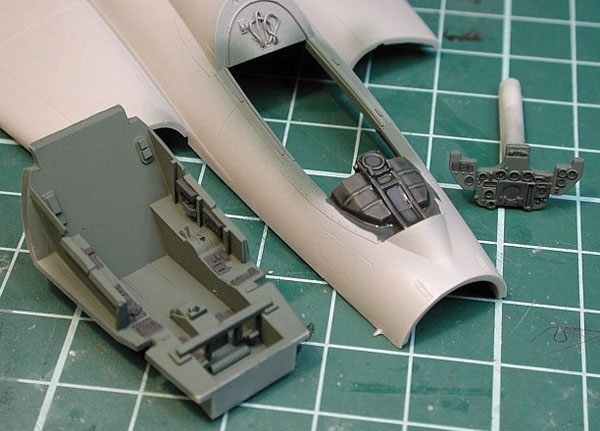 The primary cockpit colour has been added and panel detail picked out in black. The colour I used was Humbrol 30.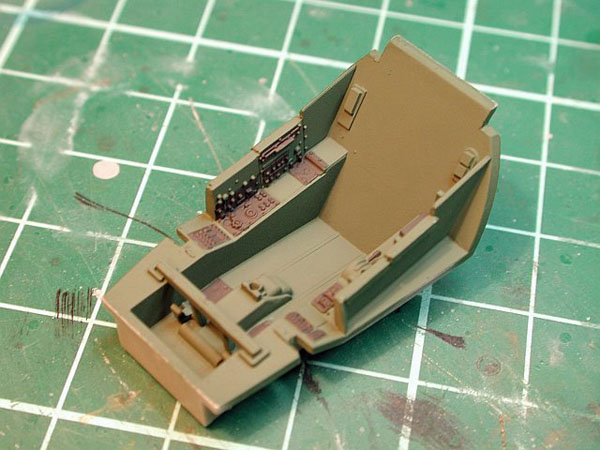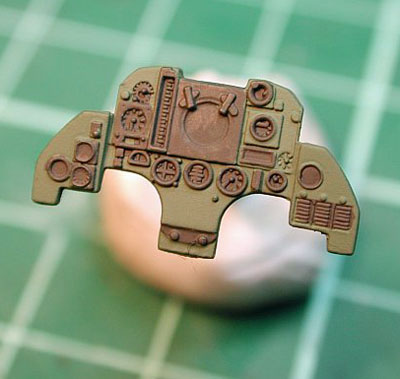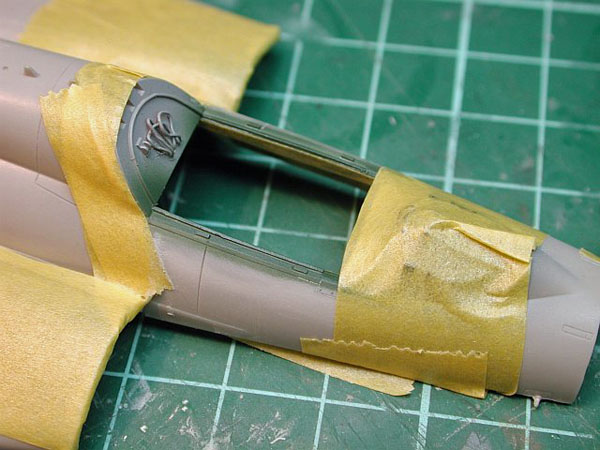 With the cockpit interior painted, the sills need to receive a coat of silver. Here everything has been masked in preparation for that.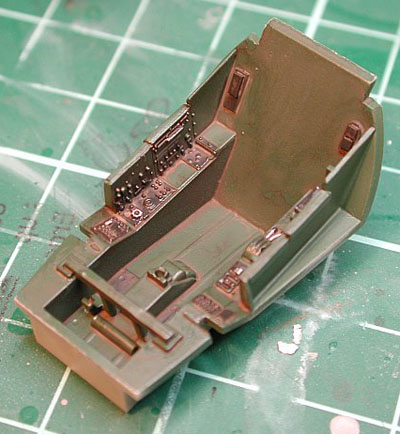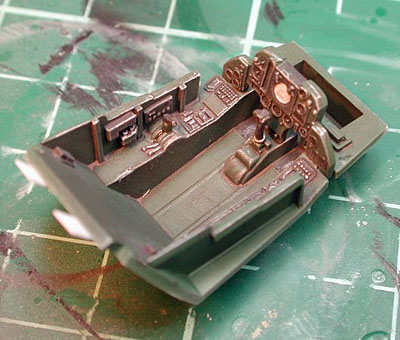 The completed tub, which intentionally looks worn and tired, as most of the Drakens looked late in the service life.