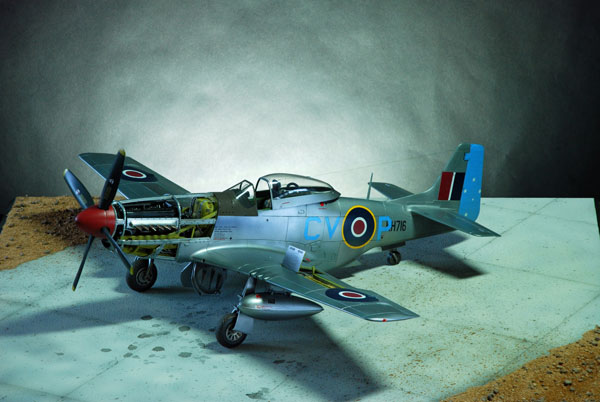 …with Geoff Coughlin
This review is made up of 12 VIDEO TECHNIQUES!
Why a base at all?
If you've ever visited a model show or displayed your models on your club table at a show, convention, contest, challenge or whatever you like to call these events what do you think of models displayed on a base? For me it's a no-brainer!
Just think of all those hours, sweat, tears and fun that have gone into t[your project… the least you can do is set it off well – show it to its best in some kind of half-realistic context.
The great news is that I'm not talking about a diorama here at all – that's another whole world of pain (or joy, depending on your view and start point!).
What I am talking about is creating a nice basic base to display your model on that will set it off nicely and make a world of difference to how it will look on any display or competition table.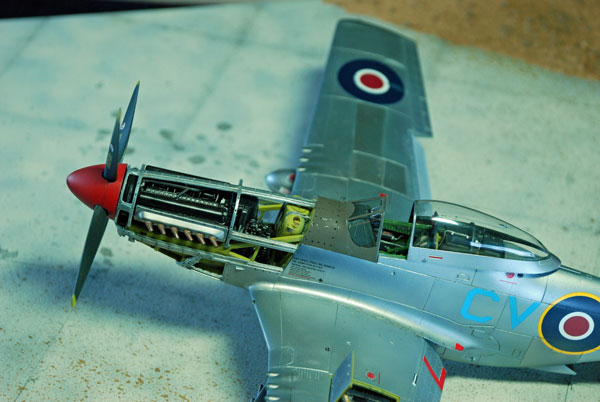 So… here's an idea for you to create an aircraft base in just 30 minutes – how good is that?
What you'll need – materials and other stuff…
A base board – here I will be using a pre-cut base made from MDF that I picked up at a model show ages ago
Masking tape – to protect the edges of your base board that will be painted in a contrasting colour last of all (flat black in this case)
Concrete coloured paint – an aerosol can from your car parts shop will work well or, as here I'm using Tamiya Deck Tan (XF-55) that's a great match for concrete used on aircraft hard standings of most periods
Black paint – for painting the edges of your base board (or other contrasting colour)
Ordinary graphite pencil – to mark the 'squares' representing join lines between the large blocks of concrete and for marking cracks and other small weathering details
Rule – to mark out the concrete blocks after spraying the concrete colour
PVA or other general purpose glue – for sticking down ground cover on areas of your base
Ground cover – I am using bought scatter from Treemendus – they and other manufacturers make great bespoke products appropriate for all manner of bases and dioramas
AMMO of Mig Jimenez, Summer Dust Set – to add muddy/dust areas to the concrete
Flat varnish – to fix the groundcover in place if it feels like it may come off.