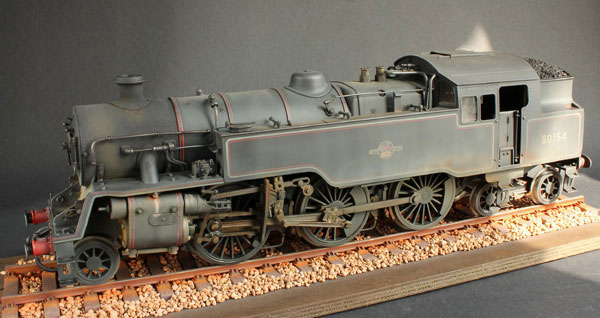 By Julian Seddon
Intro by Geoff…
And now for something completely different – or is it? Well, no, not really but we wanted to bring you this piece from Julian because it shows just how you can use weathering techniques on locomotives that are usually used for weathering tanks and armour projects. All these techniques can also be used on aircraft, Sci-Fi and vehicle models – it's just about thinking slightly differently and practice.
So, it's over to Julian to show us how he did it…
Weathered Tank…
This really is a proper "tank" rather than the word used originally to disguise the purpose of the military vehicle.
A British Rail 4 MT 2-6-4 Tank.
Actually this is not a kit – it comes from Gauge 1 railway models as a fully working live steam locomotive. It is heavy and at about 450 mm (1ft 5"approx) long it is big.
Supplied, it is brand new looking and missing some bits that, fitted would add to the look of it. The cost of a locomotive like this is about £1400 and for that you get a fully operational steam locomotive making all the right noises!
There is a Gauge 1 club and if you don't want vines to grow over a track in your garden the club meet for anyone to run their locos in garden railways offered by club members.
I always loved this tank engine, it seemed that it was the living embodiment of its function – to be a robust puller or pusher. They were in service until the mid '60s and there are a number preserved by Railway Societies around the country. These are of course immaculately restored, but, in service, they looked somewhat different. Many of them were in a very run down state and it was this that attracted me to weather it.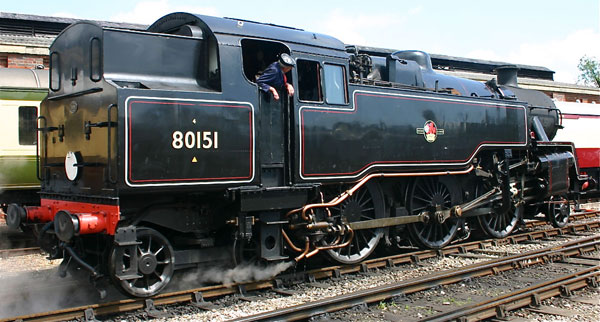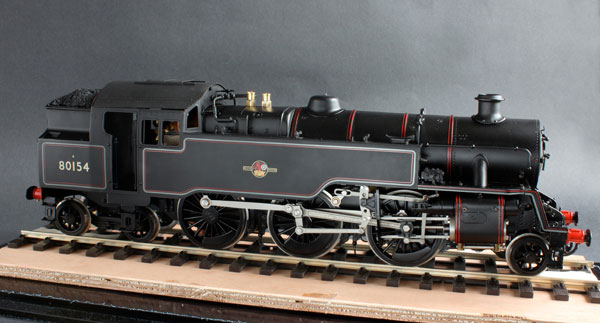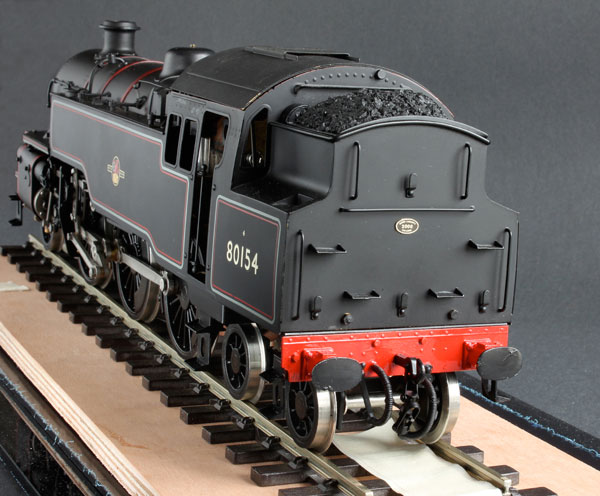 The first pic shows the preserved 4MT on the Bluebell Line. The features missing on the model (see below) are the rather complex copper pipes along the underside of the water tank and cab, the doors on the cab and some windows in the cab.
This is the Locomotive as supplied, it lacks glass in the windows, there are no doors on the cab and the pipes as shown above are missing.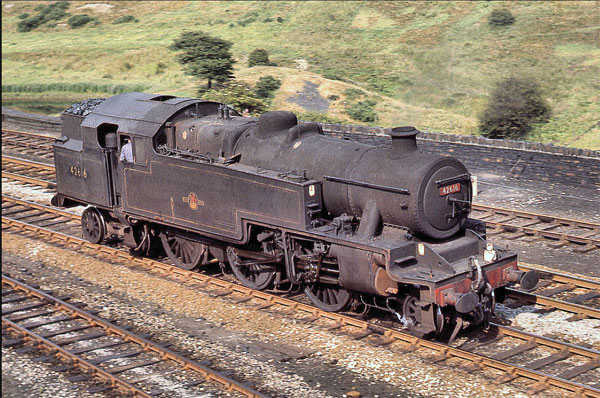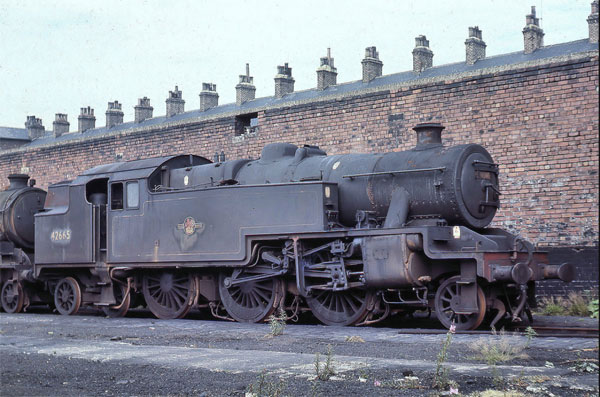 Although this is not the locomotive that is modelled it is similar. I am using these as the reference to the sort of condition that they were in towards the end of their days. The paint has faded after years of exposure to the weather. Rust has been taken up from wet tracks. Hot water has left its mark on the valves and running gear. The driving rods are dark with years of grease; coal dust and smoke has done the rest, lovely!
This mark of the Tank doesn't have the detailed copper piping on the side.