This area of the Techniques Bank, Model Weathering and Finishing Techniques, will help you to add character, realism and artistic influence to your painted model. The result will be less like a replica toy and more of a scale representation of the original subject which incorporates artistic features to make it visually compelling. Additionally, the presentational aspects of your finished model will be addressed looking at the design and construction of decorative bases and dioramas.
---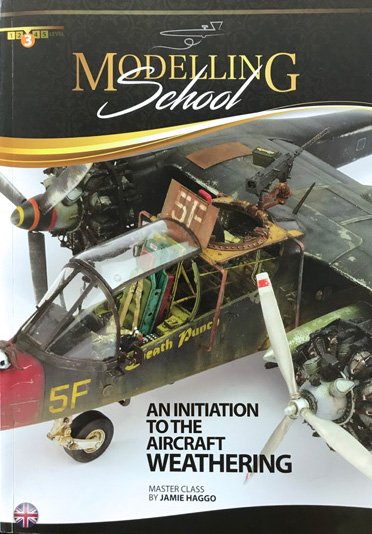 Written by Jamie Haggo and published by Ammo of Mig Jimenez.
Watch the VIDEO REVIEW of the book.
---
A Beginners Tutorial – How to Build a 1:35 AFV Kit: Tamiya 1:35 Steyr 1500
AK Weathering Pencils
Chips and scratches
Decals
Dirt, Grime and Streaking effects
Display bases
Dust and mud
Exhausts
Filters and washes
Magnets
Pastels
Photography
Safety
Varnishes
Weathering aircraft
Weathering military vehicles
Weathering locomotives
Weathering ships