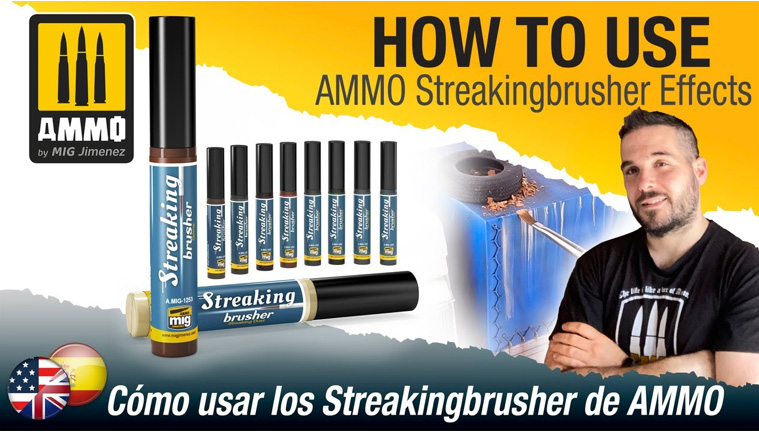 Dirt, Grime and Streaking effects

With Josu Jiménez
Here's some info from AMMO of Mig Jimenez…
Streaking effects add an additional layer of weathering and realism to projects of any theme, in today's new video Josu Jiménez demonstrates how to use the AMMO Streakingbrusher range to easily recreate this build up of dirt, grime and dust on the surface of any model. Showing the entire process from start to finish, Josu works with Grime and Streaking Dust, as well as demonstrating how more pronounced effects can be creating by combining Streakingbrusher colours with acrylics.
---
VIDEO DEMO
---
Explore the Streakingbrusher range, exclusively by AMMO.
If you have any questions about the content of this video, we invite you join our Facebook group. Where you can share your questions with a large community of modellers from around the world.