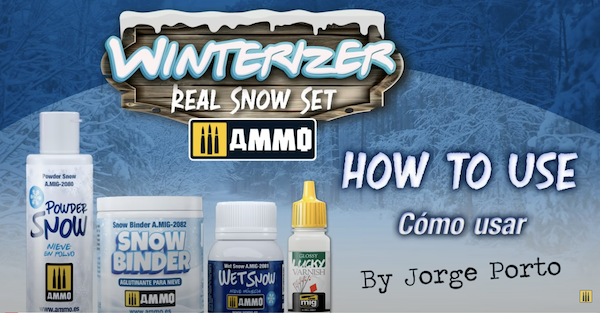 Display Bases
With Jorge Porto and Andreia Rodrigues
The Winterizer Real Snow set, exclusively by AMMO, is a new and easy to use modelling solution that contains the products necessary for a wide range of snow effects. Suitable for all themes, this new set makes a great addition to the modelling arsenal of any modeller looking to recreate realistic snow in scale. In today's new video, Jorge Porto and Andreia Rodrigues demonstrate, step-by-step, how to use this exciting new set, with several examples including dioramas, vehicles, and figures.
---
VIDEO DEMO
---
Get your Winterizer Real Snow Set here.
If you have any questions about the content of this video, we invite you join our Facebook group.
Where you can share your questions with a large community of modellers from around the world!