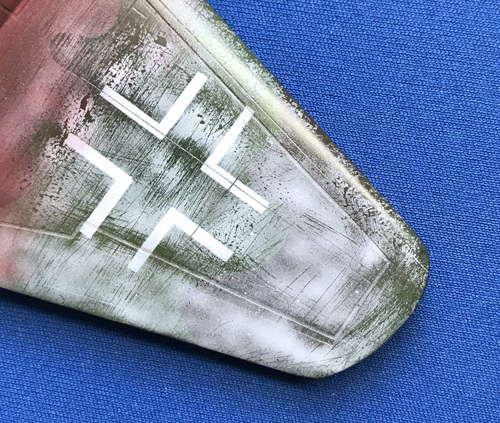 Chips & Scratches
with Geoff Coughlin


What's the aim of this technique?
Sometimes you want to create heavy weathering like the scratches and chipped paint that you get on the side skirts and armour plating fitted to some armoured fighting vehicles (AFVs) and fantasy projects, perhaps from the Warhammer 40,000 range? Not to mention heavy weathering on aircraft subjects, such as that found on German WWII Luftwaffe aircraft operating on the Eastern Front?
This technique is about trying to replicate that kind of weathering quite quickly and easily using Artists' Blue Mask made by Frisk (Artcoe).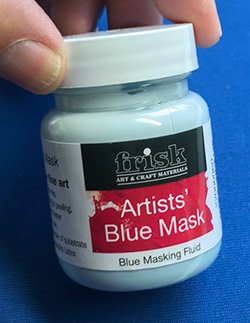 This is what you'll need by way of tools and materials:
Bottle of Artists' Blue Mask fluid made by Frisk – used to apply chips to the paintwork by protecting the camouflage pattern beneath. I bought mine from Hobbycraft store, Lincoln, UK (note on their website Frisk Blue Mask fluid is listed as from Artco, not Frisk)
A small piece of sponge – real or artificial it matters not, to create the random chipping across the surface to be weathered
A pair of tweezers – used to hold the small section of sponge, making it easier to apply the masking fluid
One or more paint brushes – used to rub away the Winter white wash paint and masking fluid applied beneath the white (or your chosen top coat) paint. Through practice and changing the variety of brushes and bristle types you can create multiple and varied effects for more subtle or severe weathering effects
A bottle of Tamiya Flat White acrylic paint (XF-2) – if you want to create a weathered Winter scheme. You can of course use whatever colour paint you like if you simply want to create a scratched and chipped effect to your painted surface – ideal if you want to show where an original paint scheme has been overpainted (on a lorry or car for example) and the later re-spray has chipped back to the original paintwork beneath?
A hairdryer – to speed up drying of your white paint (or alternative colour). Applying for only a few seconds is needed when you want to remove more white more easily and longer if you want to remove less white
A tub with some clean water – to apply liberally over the white paint and work with your paintbrush to create the effect you are after.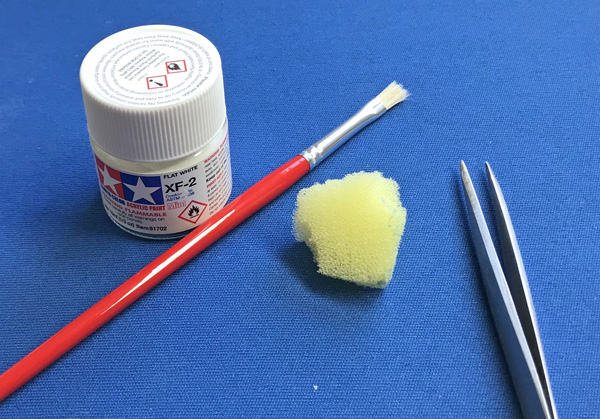 Above you can see the sort of effects you can create and I say again, the possibilities are endless with practice :)
What is Frisk Artists' Blue Mask?
It's a water-based masking fluid, a bit like Humbrol's Maskol, if you've used that? It can be used to mask over any surface and is unlikely to damage the paint surface or cut part below.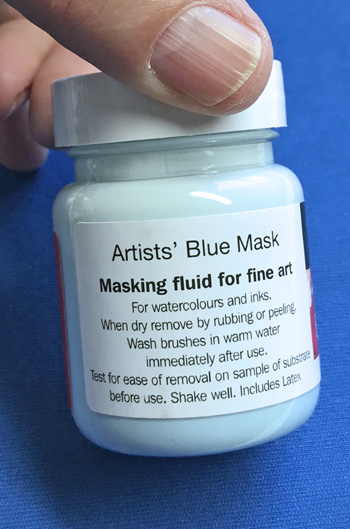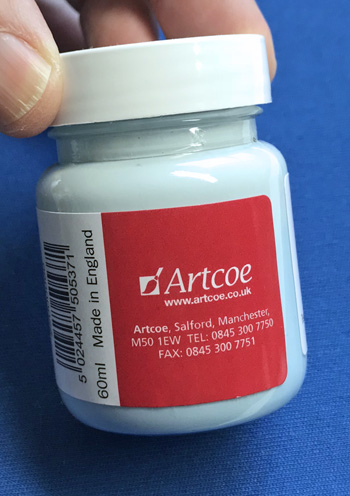 How do you create this technique?
OK, so let's see how it's done…
First up, assemble what you are going to need (see above)
For this demo I have just used an old kit ideal for practice, so just remember that – I know Canberras weren't painted like this!!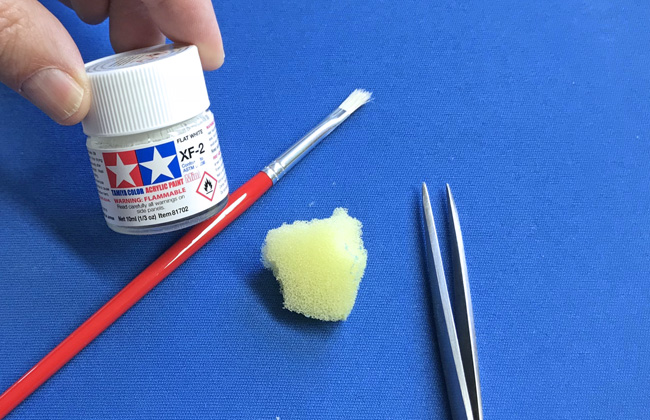 ---
VIDEO DEMOS
---
Here's a close up of the finished section of wing used for the demo. I really like the effect and plan to use it on a couple of ongoing projects.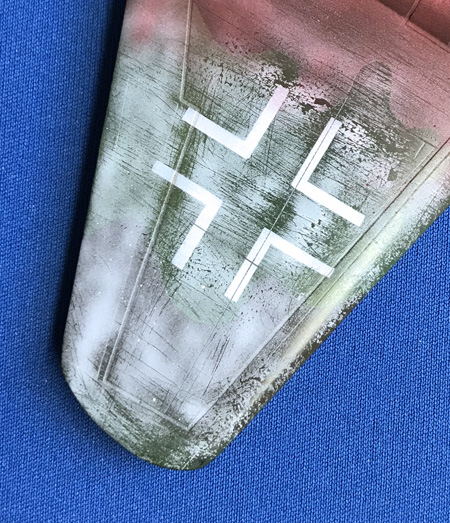 That's about it really, you can see how quick it can be to create effective weathering techniques like this and if you take more time and vary the application of your masking fluid and choice of brush/bristle combination, as I say, the final effects are endless :)
Good luck!
Best wishes, Geoff C.