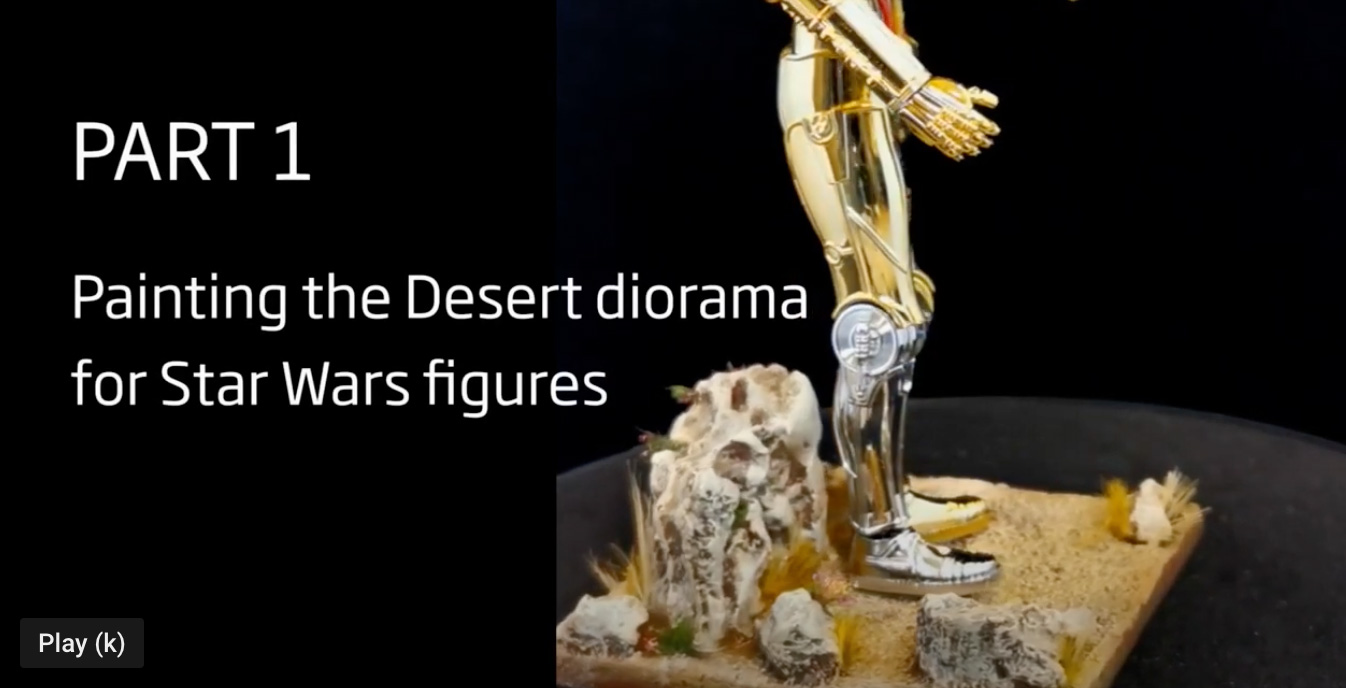 Display Bases
with Neil Wooding Redflare Model Studio


---
A note from Geoff C…
This is an excellent tutorial from Neil W at Redflare Model Studios who is highly skilled at creating realistic and eye-catching models and bases. Thanks Neil for sharing your excellent work with us and hopefully this and the other video tutorials will inspire you to have a go yourself – good luck!
Over to you Neil…
---
VIDEO DEMO
---
PART 1 of our take on the Redflare Models custom 1:12 resin base for Bandai and Hot-toys figures. We share our tips and ideas for making a desert scene diorama base using simply weathering and painting techniques.
We walk you though the process of painting the base using the following items and you can learn more about how a modeller would create a diorama for their Star Wars kit.
Resin Base: https://redflare.tech/store
Paints: Vallejo & Green Stuff World
Tufts & foliage
+ + + + + +
Follow me on Twitter @razoreye or or Instagram @redflaremodels
Buy the base from https://redflare.tech/store
Be a PATREON!