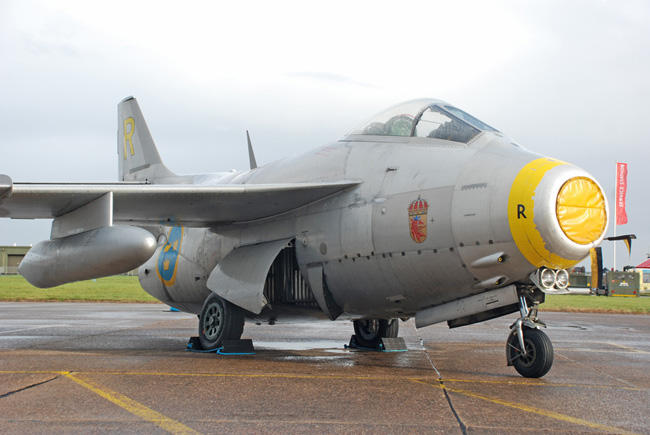 Weathering Aircraft
with Geoff Coughlin


There are many ways that you can highlight the panel lines on aircraft and we are steadily getting through as many of them as we can in your SMN Techniques Bank!
The main reason that I usually try some form of highlighting is to add interest to the look of my model and add some weathering that looks realistic, given my chosen subject. Very often a model that's just painted one or even two base colours will look bland and 'toylike' if no attempt has been made to at least add some weathering – but that's for another time and place to debate – this is just my personal opinion.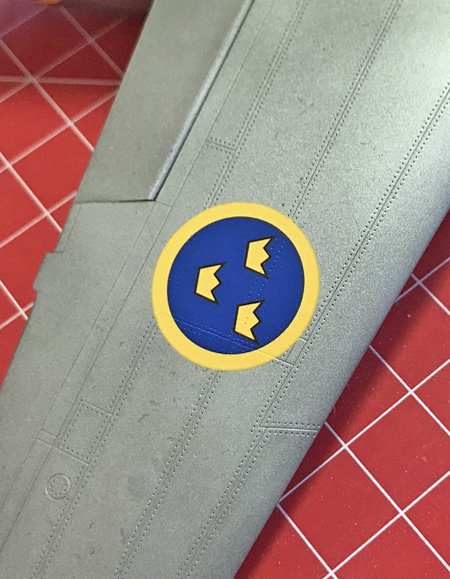 Furthermore, returning to panel lines on aircraft subjects – if you just add the decals then they look just like that – decals (see photo). There's a need in my view to try and blend in the decals so that they look painted on and part of this task is to enhance the panel lines running through any markings.
Using an ordinary graphite pencil to highlight panel lines…
As I say, this is just one method and has the advantage of being quick and you can also create a grubby, worn look at the same time to different areas that attract more wear and tear and a dirtier appearance. The choice, as ever, is yours in terms of how far you want to go – it's your model, you decide :)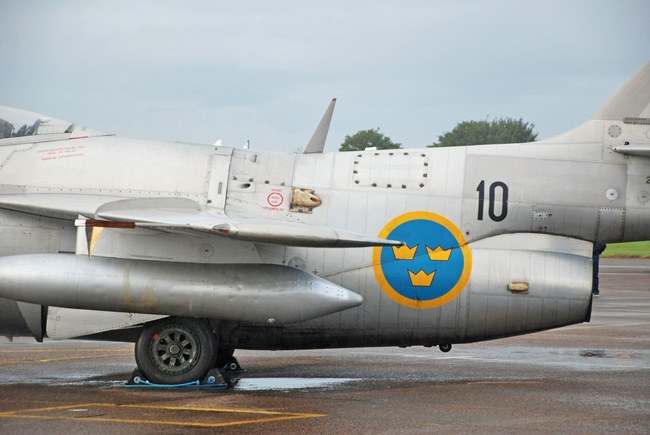 So, taking a look at the two photos above you'll see that the panel lines stand out – some more than others and that's the point for me, I want to try and replicate this variation across the airframe in line with any references I can get my hands on and do my best to recreate these details in miniature.
Target subject: HobbyBoss Saab J-29B Tunnan, 1:48 scale
This is my current project and I thought that you might like to see this technique in action, so here's what you need to get started:
a sharp pointed HB graphite pencil – you can use softer pencils from the 'B' range that deposit darker and more graphite powder as you move around the airframe, so these ones can be good to create more extreme, grubbier effects
a tissue – to wipe the surface and work the graphite powder into and away from the panel lines during the process as well as removing any slips you make when scoring down the panel lines with your pencil
a couple of cotton buds – these are also good for removing excess and blending in the powder
a small tub of water – to dampen your tissue and cotton if you need to remove slips and marks created when scoring the panel lines with your pencil.
---
Take a look at the video and see how it's done…
---
Here's a look at the model after I've applied some pencil graphite weathering to the back end, around and forward of the jet pipe.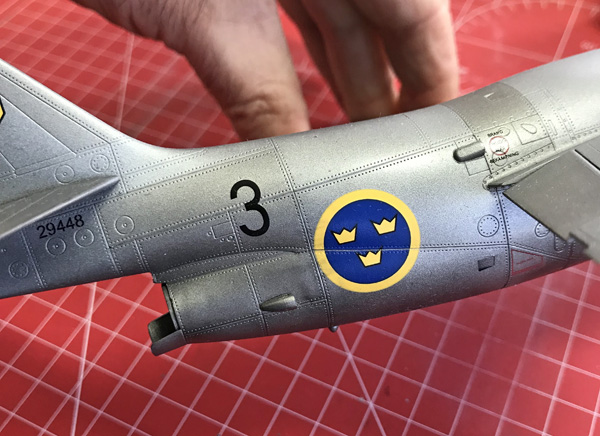 OK, that's about it for this one. Why not give it a go, it's very easy as you can see from the video and with practice you can get very creative and make some excellent effects to enhance the look of your models.
Until next time…
Geoff C.