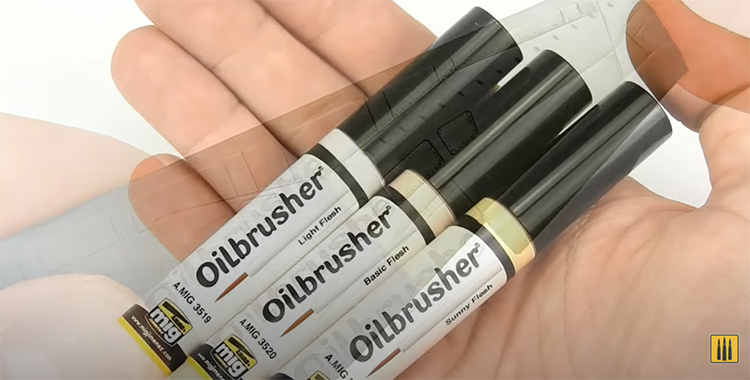 Weathering Military Vehicles and Weathering Aircraft

A note from Geoff C…
As someone who uses oil paints a lot to weather my models, I was really interested to see these AMMO Oilbrushers. The big advantage as I see it is that these Oilbrushers are much cleaner and easy to apply – cleaner in that the brush and dispenser avoid the inevitable gunge that accumulates around normal oil paint tubes.
Take a look at how Mig Jimenez apples the oil paint from the Oilbrusher and then blends it with oil thinner much like one would normally do. These products are ideal for any kind of scale modelling and I've used them and they work very well and make a good addition to my weathering arsenal!
---
VIDEO DEMOS
---
Discover the new Oilbrusher. The new age of OIL colors, but with new clear tubes, anti-leak system and a fine brush applicator ready to use. The perfect OIL color for modelling.
Find more here: https://www.migjimenez.com/en/22-oilbrushers
Mig J.