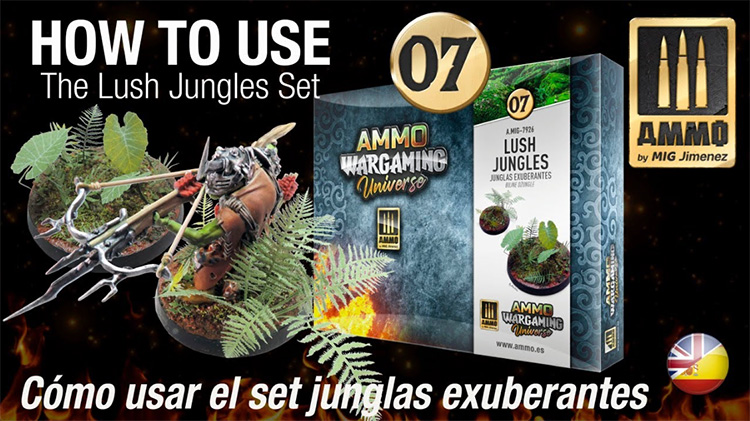 Display bases
With Alba Otin
Here's some info from AMMO…
Welcome to the AMMO Wargaming Universe! In this video, we present the Lush Jungles set, exclusively by Ammo, with which you can create realistic jungle environments on the bases of your wargaming miniatures.
Discover how to create immersive and narrative bases, full of greenery and vegetation, in this video by Alba Otin. In this complete step-by-step, Alba demonstrates how to use each product within the Lush Jungles set to transform your bases and miniatures into authentic works of art.
From dense rainforests and mysterious jungles to lush fields and exotic landscapes, this versatile set allows you to create any type of natural environment that you can imagine.
Whether you're a beginner or an experienced wargamer, this set is the perfect tool to take your bases to the next level.
Discover everything that the exclusive Lush Jungles set from Ammo has in store for you here: https://bit.ly/3XVwZYY
If you have any questions about the content of this video, we invite you join our Facebook group, which can be found here: https://bit.ly/3ymlJqx. Where you can share your questions with a large community of modellers from around the world!
---
VIDEO DEMO