back | page 1 | 2 | 3 | 4 | 5 | 6 | 7 | 8 | 9 | 10 | 11 | 12 | 13 | 14 | 15 | 16
HMS………Ooooooops!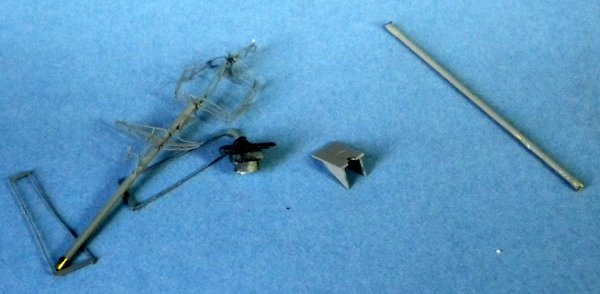 OK LV strikes again it must be my age or something but as ever I have had to a major Ooops moment in my build, well in truth two of them! To be fair one is my fault the other; well you decide.
You'll recall that I had decided to leave the main superstructure loose on the deck until the last moment to avoid damaging the masts during weathering and such like. Great idea says I until my brain cell failed me and I picked it up and watched in that slow motion moment the superstructure head towards the wooden floor of the den; admiring as I did the work I had done on the masts on its way down! Anyway the result was inevitable; the mast radars and associated stuff were in RAF Parlance Cat 5 (un-repairable). I sent a note to Dave at WEM telling him of my dilemma and asking to purchase a new brass etch set. Instead Dave sent me a free replacement. That's a great service Dave and it arrived the next day so I was and am back on track.
Coincidently the WEM paints I was going to use arrived, delayed because I'd sent the note to Dave who had gone away and this lead to my second problem which I will return to later. Thanks Dave and team, your service is as impressive as your kits.
Weathering……Part 1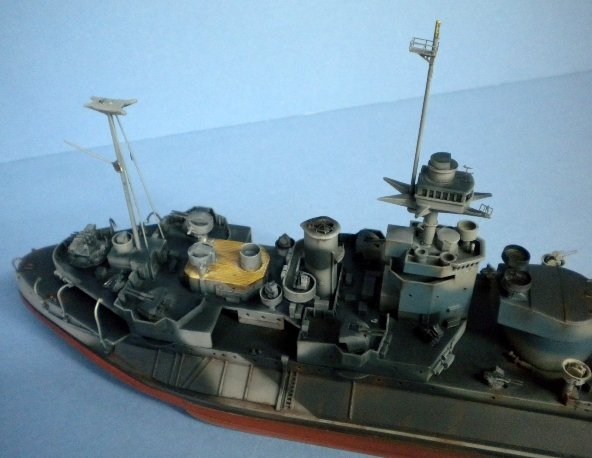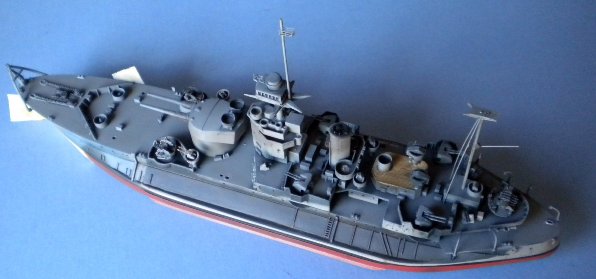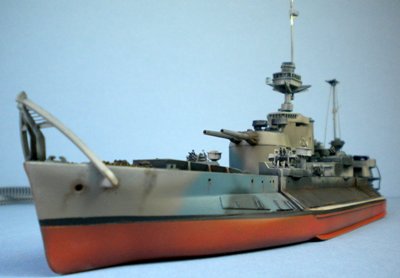 Rather than do nothing in my wait for parts I set about weathering the hull and superstructure after first….. you've guessed it……. gluing it to the hull! I began using a range of rust and dark grey pastels to represent rust around port holes and doors as well as areas of wear on the hull and superstructure. I took a day on this as subtlety was paramount but as I was becoming quite self-satisfied the WEM paints pitched up!