back | page 1 | 2 | 3 | 4 | 5 | 6 | 7 | 8 | 9 | 10 | 11 | 12 | 13 | 14 | 15 | 16
Back to Brass…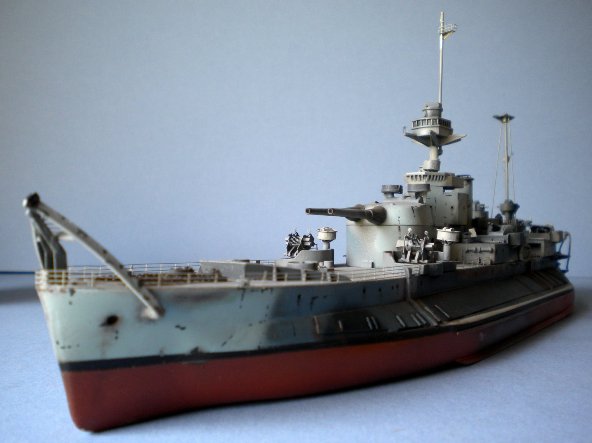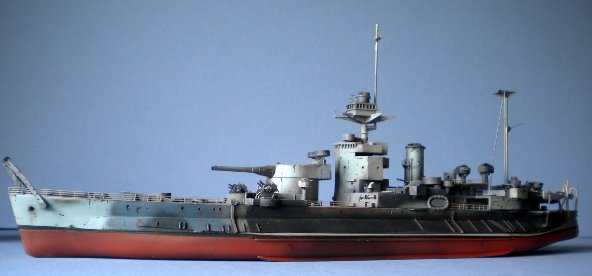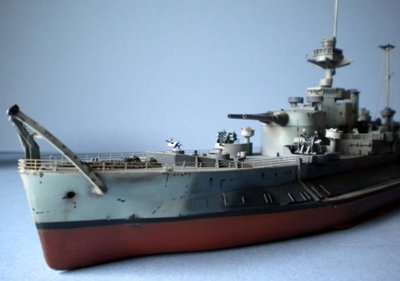 I still haven't got around to making the tricky little radars and masts yet so instead thought I'd finish off the hull and do the masts last fixing them after everything else was done. So I then looked for the instructions on fitting the deck rails of which there are plenty on the brass sheet and they are superb too. The trouble was that there aren't any instructions for them. I called WEM and they confirmed that there were no instructions as it would make the booklet too big. I'm unconvinced as it's really difficult from the painting instructions to accurately determine which goes where and even if you do I'm not convinced it covers it all. This is a real snag and whilst I have made a job of it that looks satisfactory I'm unconvinced that it's correct and on such a superb model this for me is a bit of a show stopper. I am sorry to appear unfair given how great the kit is and WEM service but this is really an area of the kit that seems unfinished and I feel lets it down quite badly.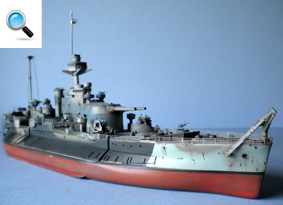 While at this I also painted and fitted the small lifeboats on their Davits which again were let down a little by the poor quality white metal. But the end result looks ok and fills the gap nicely at the stern.
Finally I made up the brass Orlikon cannons which still look a little two-dimensional but way better than I expected when folded and installed so on this I am going to give to WEM.
This in all took half a Saturday and all day on a Sunday so you can see this is no 'Weekend Warrior'. My next installment will see me complete the Abercrombie and at the end I will give some tips for construction which I hope will help your build; because hey you really have to have one of these fabulous kits.