back | page 1 | 2 | 3 | 4 | 5 | 6 | 7 | 8 | 9 | 10 | 11 | 12 | 13 | 14 | 15 | 16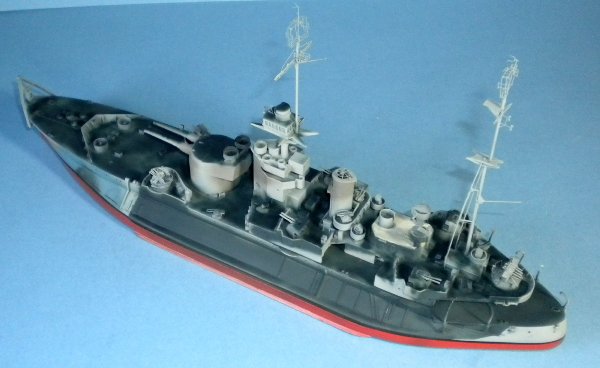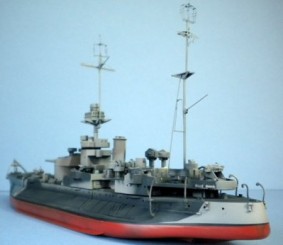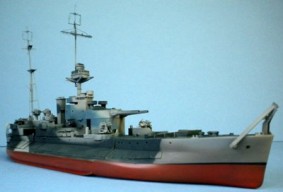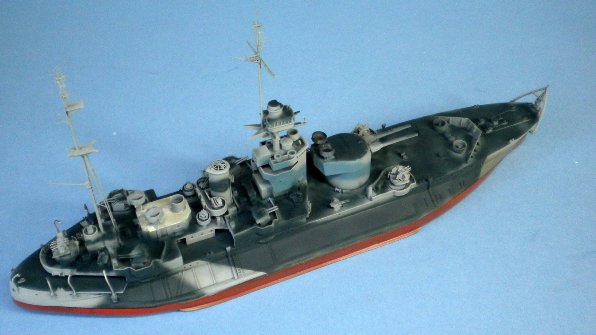 With the Tamiya tape still on and with my Iwata TR-1 airbrush I decided to airbrush the rest of the camouflage! Which you will see is quite complex and would be a big challenge in this scale! Now this wasn't in my original plan as I had said to Geoff that I would spray the base colours and hand paint the disruptive scheme but before that option I'd see how it went with the TR 1. I set the pressure on my Iwata Studio Sprint Jet to about 15psi and using the TR-1`s unique trigger and taking the head close to the area being worked on I managed to fee hand airbrush all the disruptive scheme. The only exception the hard edge to the black-grey (Humbrol Anthracite with a bit of Navy Blue in it) elements of the camo scheme. The Other colours were Tamiya Medium Blue with a dash of Field Blue and Sky Grey with 20% khaki. For the top surfaces of the ship I used NATO Black with a dash of steel to give it a bit of a sheen.
Anyway you can judge the results for yourself. For me a first timer in 1/350th this isn't bad but will I am sure get better with practice. You can see the results too of the pre-shaded which I think gives a pleasing effect.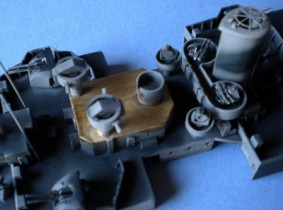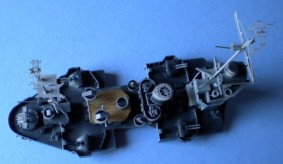 My next job was to spray the roof of rear director house at the stern with Tamiya buff and when dry wash with raw white spirit. Why wet I dabbed a small flat brush in Burnt sienna oil and brushed in direction of the wooden planks leaving a good representation of a wooden deck.