back | page 1 | 2 | 3 | 4 | 5 | 6 | 7 | 8 | 9 | 10 | 11 | 12 | 13 | 14 | 15 | 16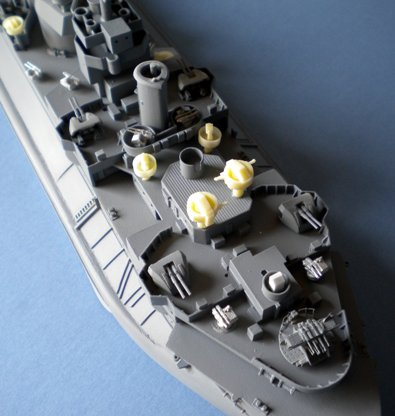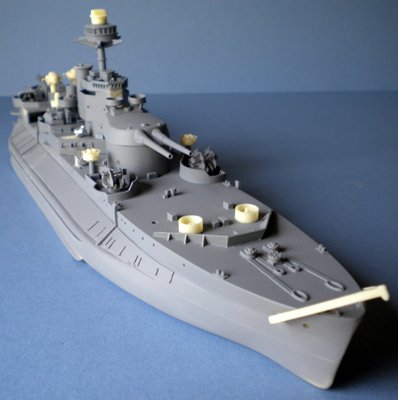 More Resin………….and oh yes that metal!
The resin mountings for the HACs and also the searchlights are assembled but the aerials themselves are not assembled until after I have completed the model as they will no doubt get broken! Then of course are part numbers 41 all 8 of them which are supposed to be twin 20mm Orlikon mounts. All I can say is that they are only approximate with both the mounts and particularly the barrels being particularly poor in shape and quality. They really do not belong in a kit of this quality. I was tempted to try and scratch-build these items from plastic but instead will limit myself to the kit contents. WEM my strongest possible advice is please look at this element of the kit it really is below par. Anyway they are all fitted and once painted I'll try and do something to make them look better but it won't be much I am afraid.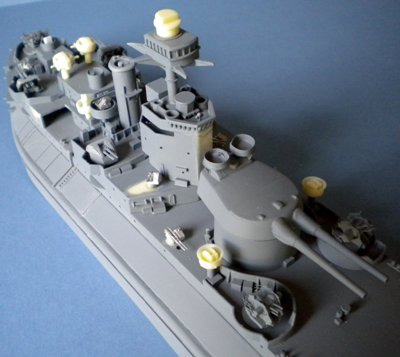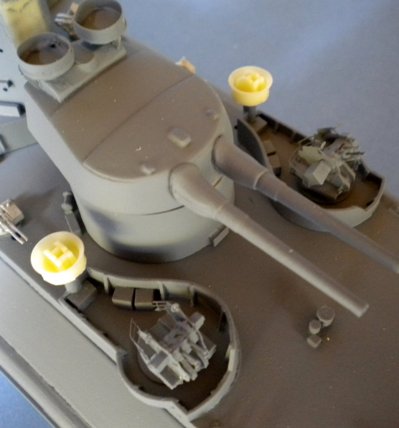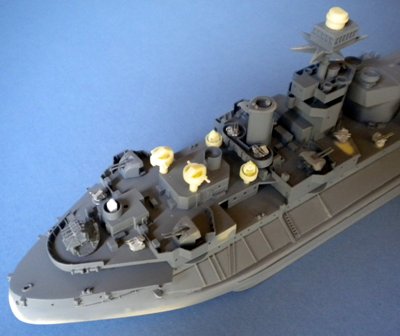 Para vane Gantry Assembly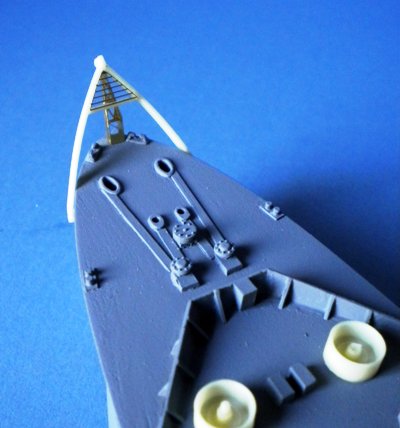 This is a delightful part of the model and what the Pom-Pom does for the stern this does for the bow. It's simply fantastic and adds real character to the ship. The little brass gantry is particularly notable but need bending carefully for which I used my Tamiya bending tool.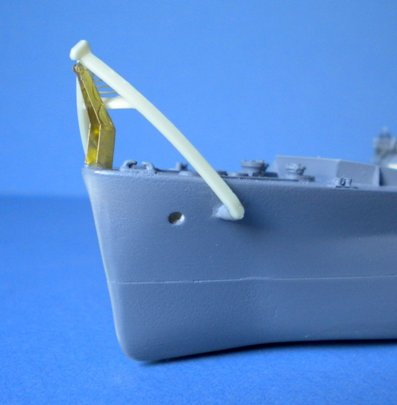 Davits……Metal again!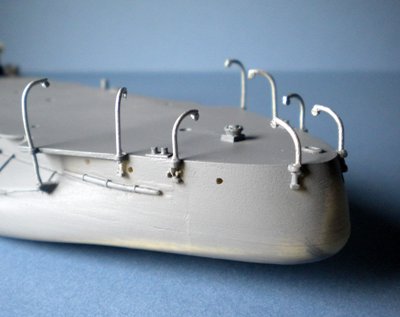 The davits are white metal are not great in detail and need their mounting points drilled out.