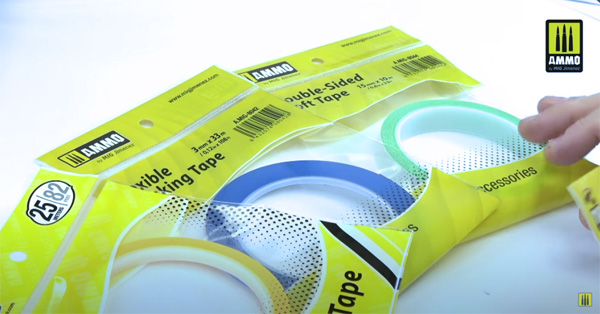 Masking

Here's a great short video from Mig about how to use their AMMO masking tapes that come in various sizes.
Over to you Mig…
In this video Mig Jiménez takes a look at the different AMMO Masking Tapes. Mig explains the differences between each type of tape and their characteristics; as well as explaining their most common uses and how to apply them to your model. We hope you find this video informative!
Discover AMMO Masking Tapes here: http://bit.ly/3ajSn37
Mig J.