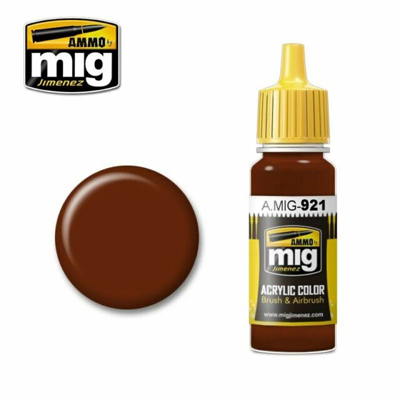 Airbrushing with Acrylics
with Mig Jimenez


---
A note from Geoff C…
So often modellers encounter difficulties when spraying any kind of paint and the reasons can be many and varied. Mig does a great job here of showing you how to use the AMMO acrylic paint range so that you can get great results first time, every time. As Mig says, success is more about technique here than the product itself and he shows just how straightforward it is if you follow some simple rules.
Mig will also show you how you can use the Transparator product to create a more satin finish, rather than the flat finish gained when using straight thinners or neat from the bottle.
Over to you Mig…
---
In the following video I will show you:
How we must use correctly the AMMO colors?
How we must dilute the colors?
Which air pressure we should use?
Why when I paint it looks like a non-regular surface or craters?
Do we need to apply a primer before?
All of this and much more in this new Mig Jimenez video…
VIDEO DEMO
---
And see these other links for more help…
AMMO Acrylic colors here: http://bit.ly/2sFPGDH
AMMO Acrylic Thinner here: http://bit.ly/2rn6ueJ
AMMO Transparator here: http://bit.ly/2shtvRA
AMMO ONE SHOT PRIMER here: http://bit.ly/2m3VMLe
Other video explaining how to use AMMO paints:
AMMO FACEBOOK:
https://www.facebook.com/MigJimenez/
Mig J.