By Geoff Coughlin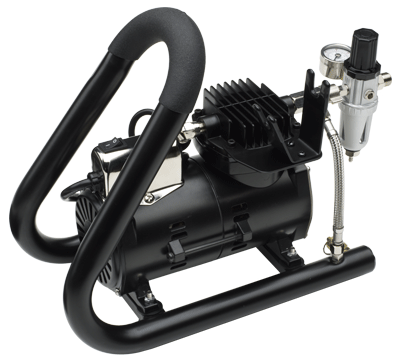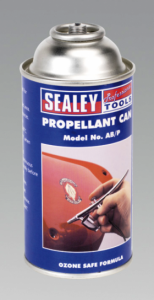 Note – This could be one, if not the most expensive 'mistake' or decision you will ever make in your enjoyment of scale modelling!
Also check out the HD video: How to mix and spray acrylics
Some basics to start with
I wish I had read or had some clear advice early on in the old days, but looking back the whole subject of making the jump to getting an airbrush or not was clouded in contradictory advice that, to be honest left me feeling thoroughly confused… not good. This is because I had been using air propellant cans connected to my airbrush for years, always feeling that I could never justify the expense of buying a decent compressor. When I did – boy the results of my modelling improved 100% and more – so…
Your choices… Just 2, forget the rest!
I believe that for all practical purposes we have two basic choices – buy a decent compressor designed for the job or stick to or start to use propellant cans that contain compressed air.
I am sick of reading and hearing about all manner of weird and wonderful options and possibilities that you could try like: using an old tractor tyre inner tube and then finding and attaching the parts needed – this has simply got to be the first and quickest way to put anyone off I can think of – sorry, but we are trying to encourage people aren't we? Trying to help encourage enjoyment of this great hobby? Sorry, this is a non starter – forget it and any other hair-brained idea that is inherently unsafe and impractical.