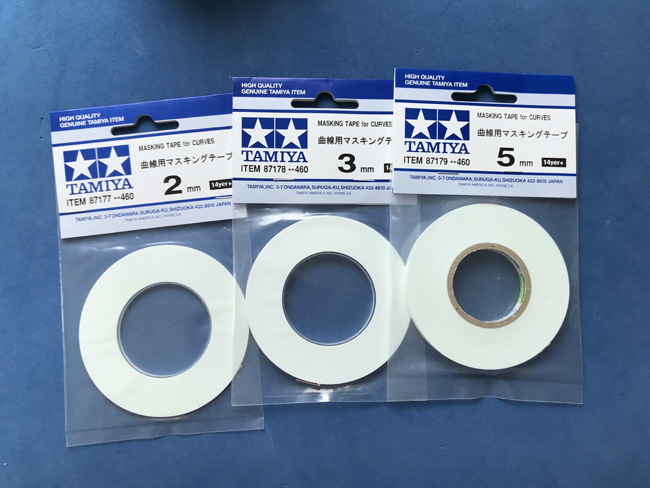 Masking


with Geoff Coughlin (and Mirage III.E5 model by Chris McDowell)
The issue – how to mask around curves?
This one has been with us for a long time and I have seen many ingenious methods for getting good clean curves for camouflage patterns and the like.
Just some of these include using:
• masking fluid
• thin strips of masking tape bent to the pattern you need
• pre-cut masking templates
• cling film
…the list goes on!
Recently I added a piece in your SMN Techniques bank showing how I use thin strips of standard Tamiya masking tape to create camouflage demarcation lines and I have used that for a long time and it works very well. It only really works very well using Tamiya tape (the best on the market for us modellers by a mile) – sure it's a little more expensive than other brands but it's re-usable and with thought and planning can work really well with less expensive brands (maybe) to cover larger areas and filling in the gaps.
Standard Tamiya tape is really best for thin strips when it bends well enough, up to about 1.5mm – 2mm, something like that. Cut really finely you can even bend it around tiny arches like 1:72 Spitfire windscreens!
But what if we had a bespoke product in different widths that is designed to bend much more readily? Well now we have and Tamiya have again spotted that need and done something about it.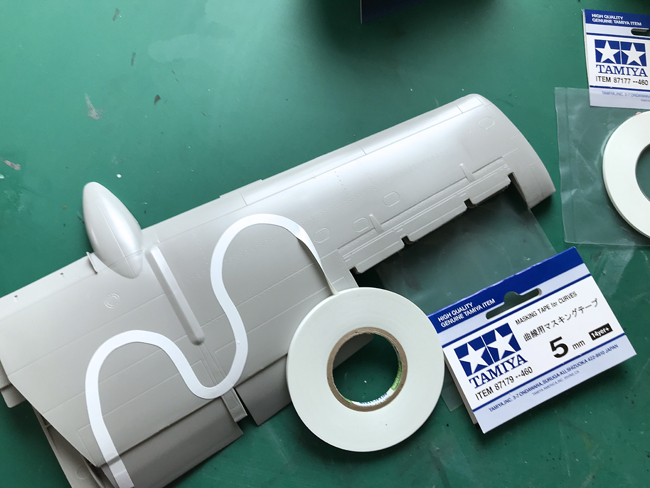 I recently saw three widths in my new local Hobby Craft store in Lincoln, UK: 2mm, 3mm and 5mm.
This product is very impressive as you'll see when you look at the video below – it bends readily and stays adhered to the surface if you press it down nice and firmly. It also is removed easily enough having sufficient adhesion to stay down and then be removed without damaging your paint surface.
The larger widths like 5mm are ideal for larger scale models when you don't often need to make such tight bends and if you do or you are masking onto a smaller scale model, then the 2mm works very well indeed.
I have to say that I am already a supporter of this material and you'll see it getting used more and more over the coming weeks in mine and others' projects here in your SMN.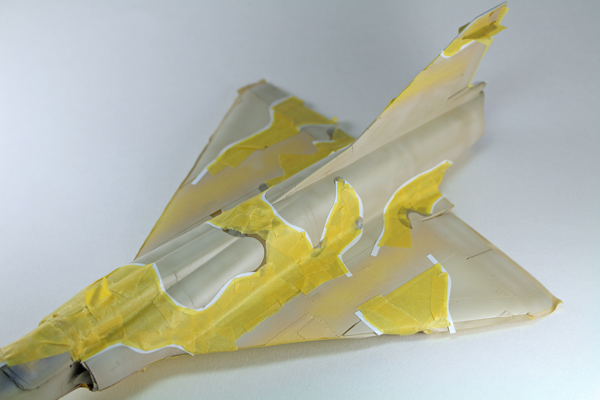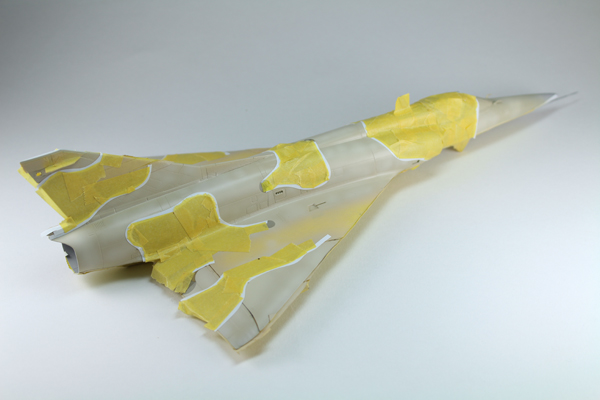 In fact…
You may have seen the recently completed Kinetic Mirage II.E5 1:48 scale model by Chris McDowell in Aircraft-Finished Now-Kinetic and he has used this Tamiya curved masking tape to create an excellent result.
Thanks Chris for sharing your great Mirage model with us all…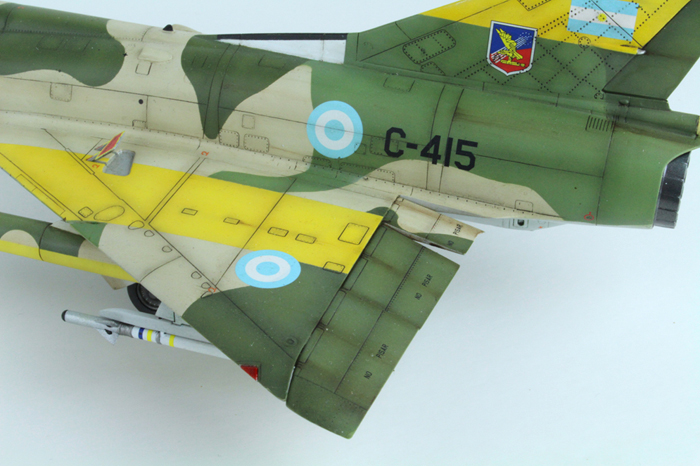 Here's the video showing how to use Tamiya Curved Masking Tape
Bye for now…
Geoff C.