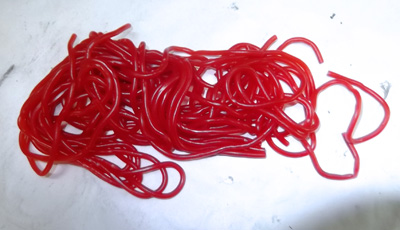 Masking
with Bob Evans
---
A note from Geoff C…
I wasn't sure what I was seeing when I saw Bob's approach to masking fine feathered edges on his 1:144 scale Avro Vulcan camouflage pattern – well, seeing is believing and so read on to see how he does it, and very successfully too!
This is Bob's message that started it all…
"Hi just sending a tip that I tried recently and very successfully regarding masking. I bought a pack of "Strawberry Laces" sweet chews. They are perfect to use for camo and irregular masking and an ideal substitute for Blu Tac sausages, they are long and a standard width, smell nice and tasty also.They are slightly tacky and easily held in place with a piece of tape.
Regards
Bob"
Over to you Bob…
---
Hi Geoff…
Hope the pics are not too bad but it shows the basic idea. I know the colours and camouflage scheme are not accurate, I masked by eye. I have only used this over lacquer-based paints.
Not being one to be able to make consistent, long putty type sausages I had an idea and bought three packs of strawberry laces from my local shop to use for masking.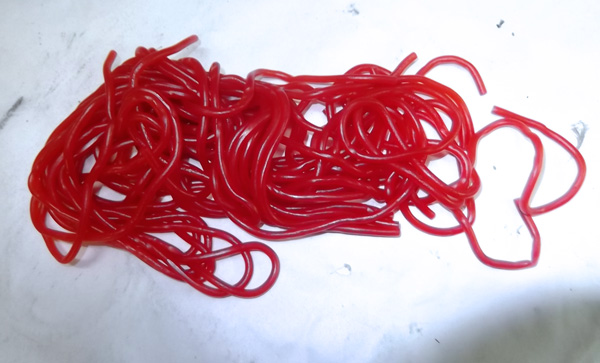 A pack of laces each one about 550mm long. Each lace was pulled up its entire length between finger, thumb and paper towel, a number of times, this removed most of the grease and teased out any little kinks and straightened the lace out.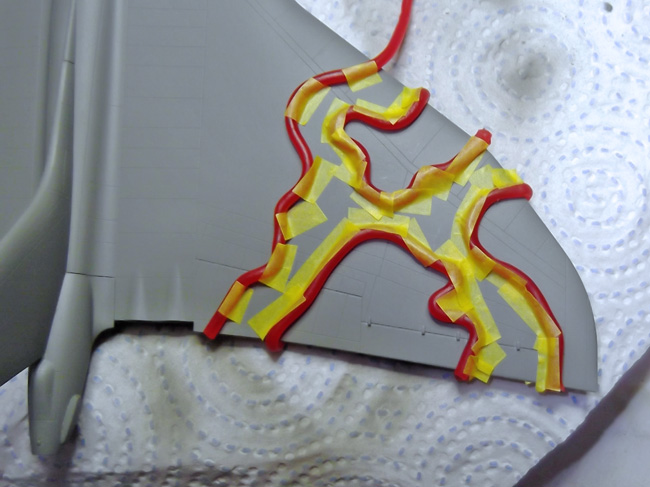 The first camouflage colour, over which I laid down the lace, making sure the lace was touching the surface tacking into position as I went.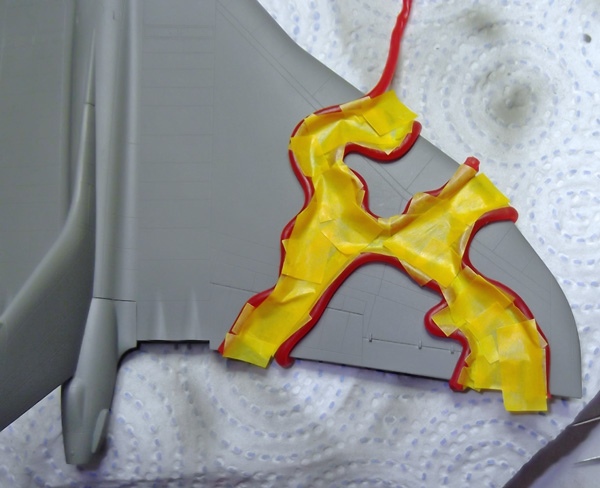 The infilled grey.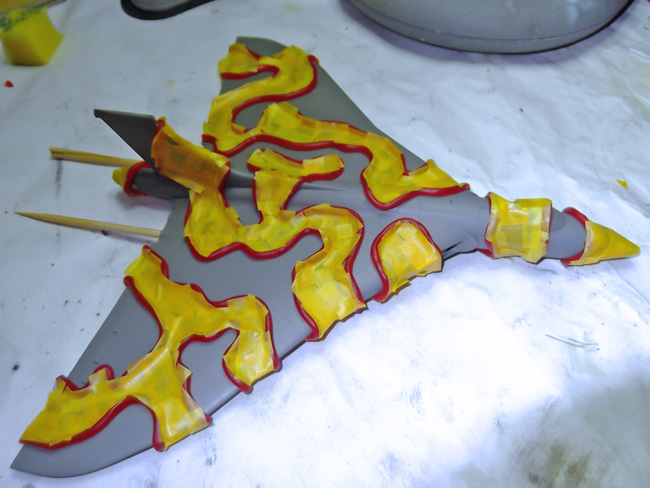 Completed top.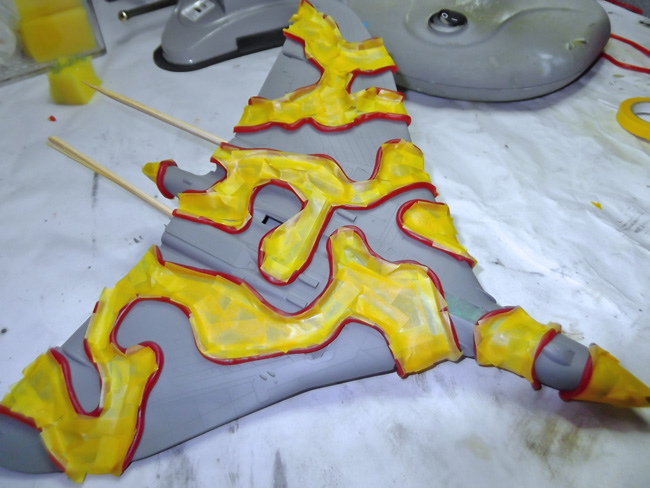 The bottom.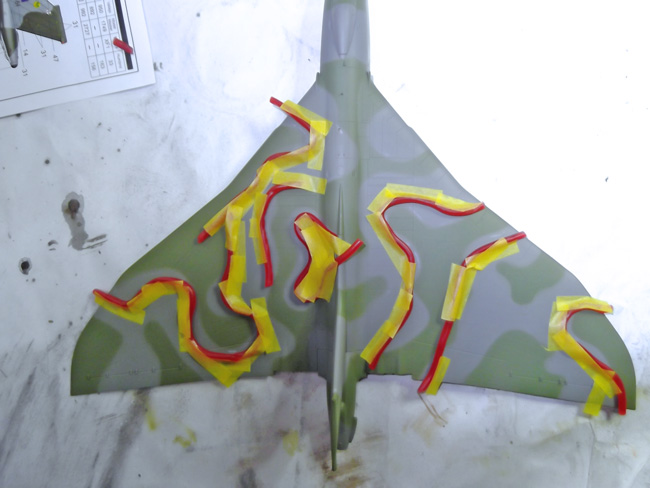 After removal of masking I was not happy with the pattern but it was easy enough to add a bit more.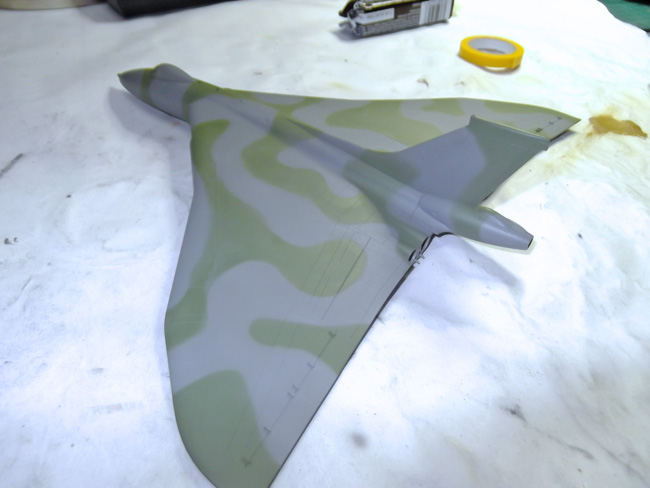 Finished with just the odd touch up required.
By spraying very thin, light coats very slightly off vertical into the lace I got the semi-hard camo lines I was after.
Regards
Bob E.