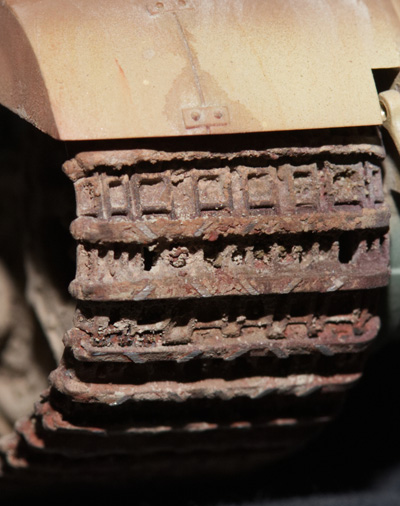 Adding Improved Parts
with Colin Izatt
---
A note from Geoff C…
Really pleased to be able to bring you Colin's very helpful piece on assembling and burnishing Friul metal track links that make a world of difference to armour subjects.
For info, there's a complimentary entry by Jamie H in your SMN Techniques Bank that's also worth a look. I think that it's often very useful to see how different modellers approach the same or similar tasks – we can all learn something new!
Warning note… This technique involves the use of harmful substances and so you are advised to use appropriate protective eye, face and hand wear.
Over to you Colin…
---
Finished using staples
I make no claim to "inventing" these methods of building Friul tracks.
The first method I found purely by accident on a Facebook group, so I can't say where it originated from.
Since I started modelling AFVs again after a 50 year hiatus all Friul tracks I have purchased have a nominal hole diameter for the "pins" of 0.5 mm. If the ones you have use smaller diameter "pins", then neither of these methods is for you.
Basic tools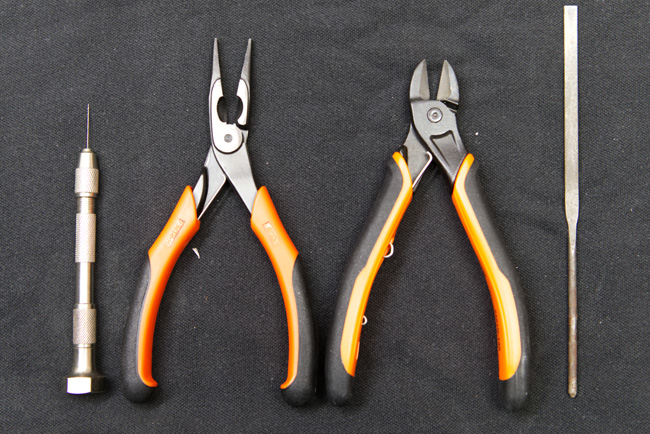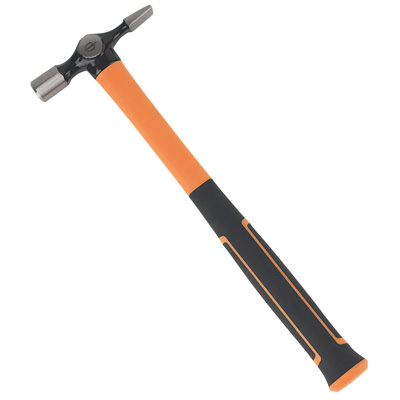 The above shows the basic tools needed for method one, the hammer is the lightest I could get at my local Screwfix store and is a 4oz 0.11Kg one.
The other equipment needed is a cheap vice which I also sourced from e-Bay. The "pins" for the first method are just that, they are carbon steel 0.5mm diameter dressmaking pins.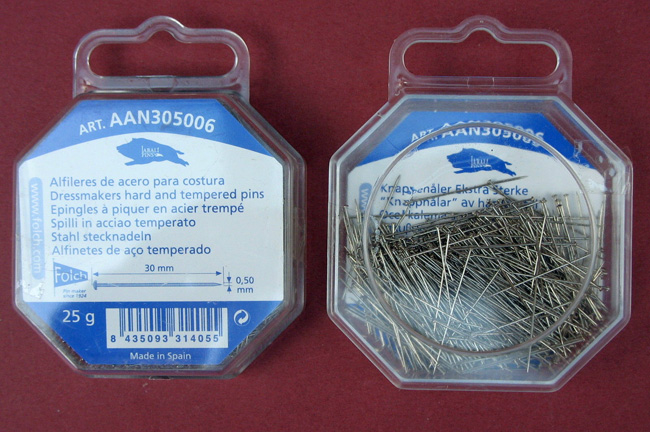 The pins are here on ebay and at the time of writing are £4.00 per packet plus postage.