By Graham Thompson
Project: HobbyBoss 1:48 scale T-34/85 tank (see Finished Now for Graham's Full Review of this kit)
Purpose of this technique
To create a realistic-looking scale effect cast turret for your tank or other AFV
This is how it's done
The main body of the turret is in two pieces and is split along where the very prominent and quite frankly crude, casting line is.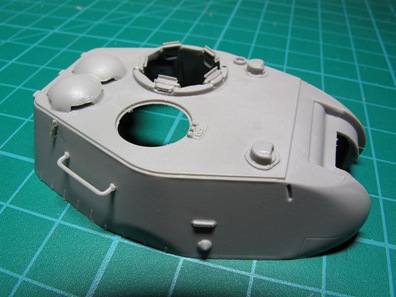 One of the most endearing characteristics of the T34 series is the very crude castings on the turret and the welding.
One of the problems with this kit is the turret shows none of this rough casting at all.
I have seen on some peoples' builds where they have coated the turret with various materials and then roughed it up to get the look of the real thing. I have also seen, albeit on a 1:35 scale, where a rotary burr in a drill has been allowed to bounce across the surface to give it a pitted look. Sadly, I am not brave enough to chance my arm like this so I thought of a simpler idea that gives me some control over the finished look.
First of all I coated an area with liquid poly cement and waited a few seconds for it to start to soften the surface.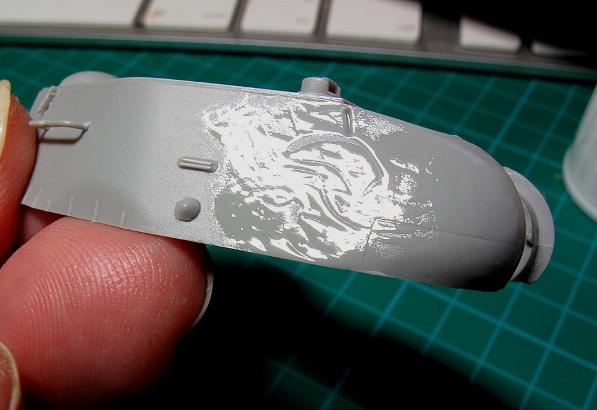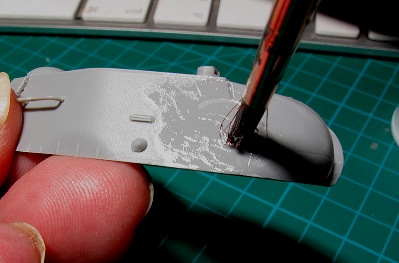 Then, using an old paint clogged brush cut down a bit, I started to stipple the softened plastic.
Once I had gone over the whole area, I have a random, rough surface which, when painted over should give me a scale roughness to the turret. Graham T.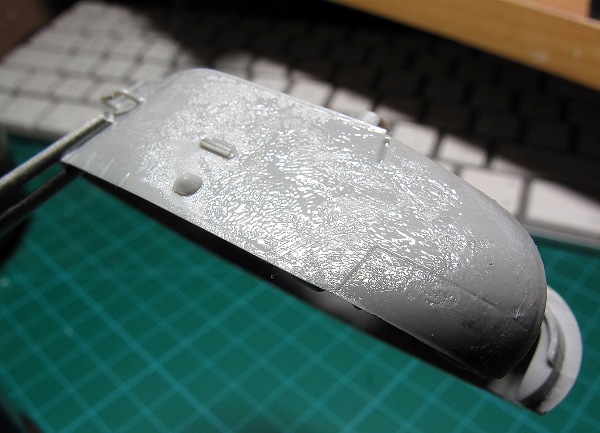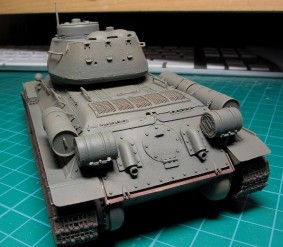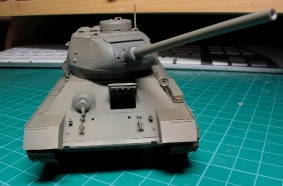 See how it's done!
By Geoff C.
Graham has explained very well how to achieve this great effect on your armour models when the cast texture hasn't been moulded into your model. As ever, it's often really helpful to actually see how someone actually does it and that's coming right up.
First though, here's a short video to show you the tools that I have used in the demonstration that follows. Note that I am demonstrating the technique onto an old ship hull, and the method is exactly the same as if I were using a kit turret!