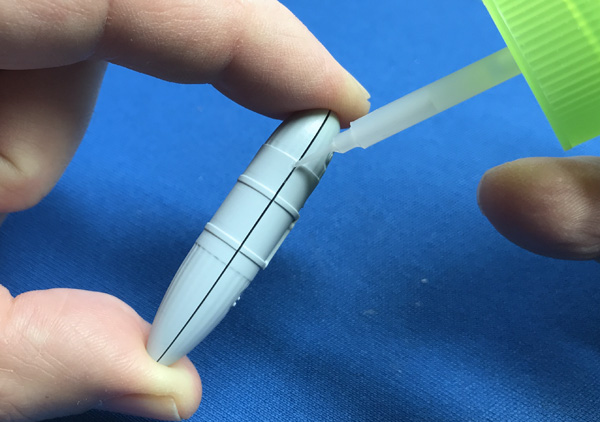 Glues & Gluing
with Adam Brown


The problem?
Quite often when you join parts having glued them together with liquid polystyrene glue or other plastic cement, you get small hairline join lines that need to be scraped out and filled – what a faff!
A quick and easy solution
A quick and easy solution is to hold the parts to be joined slightly apart and run the liquid glue into the join – wait a few seconds and then squeeze the parts together firmly.
You'll notice a thin bead of plastic push up as you apply pressure and this is exactly what you want – now leave well alone to dry thoroughly.
Come back after a day or so and sand back, buff and polish the join and there's every chance you won't need to fill anything because your join has welded together. :)
Here's how I do it – hope it helps…
Adam B.
---
---
Here's a summary of the materials you need:
kits parts to be joined
Tamiya Quick Setting Cement (liquid poly glue)
You may also need some Tamiya masking tape to hold the join together if the fit of parts isn't too good